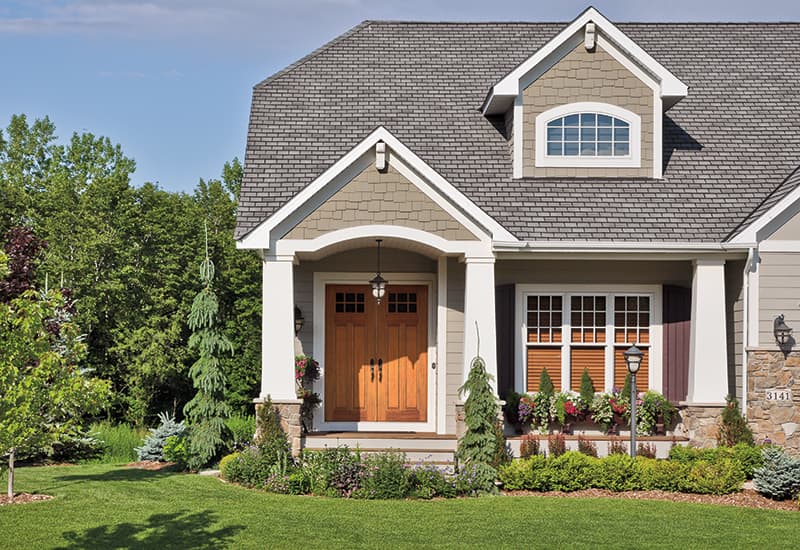 Content provided by Gunton Corporation-Pella Windows & Doors
In many homes, the majority of windows are all the same style. This can lead homeowners to think that window styles should be the same all throughout the home. But different types of windows have different uses.
Unless you had your home custom-built or have already been through a home window replacement, chances are you were not able to select your window type. Those choices may have been made with little thought to usage at all — just what was easiest for the design and construction of the home.
Mixing and matching different window styles throughout your home, or within a room, lets you fit each window opening to your usage needs while staying true to your home's character. Before you commit to a window type, follow these tips to find the right combination for your house.
1. Identify the main purpose of the window.
You can't take a one-size-fits-all approach to selecting window styles. There are benefits and drawbacks to each type of window. Those pros and cons can mean a lot — or not much at all — depending on window location, room layout, and many other factors. Understand your options and figure out what you want most out of your window replacement to select the right style for you.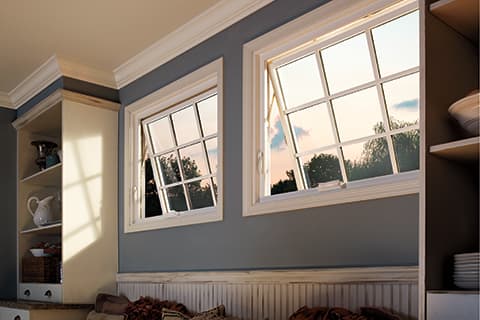 Better ventilation – Casement windows crank out to catch the breeze and direct it into your home. Awning windows often sit high on the wall and open at the bottom to help circulate the air. Double-hung windows have two operable sashes so you can bring in a cool breeze at the bottom while letting warm air out at the top.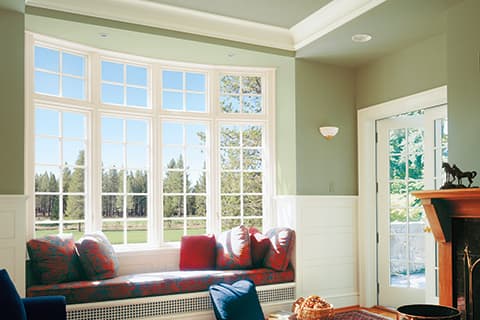 More natural light – Sliding windows have a wide design and a large area of glass to let in more light. Both bay windows and bow windows extend beyond the wall to bring in sunlight from multiple directions.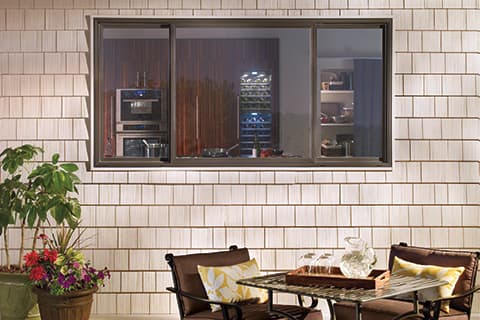 Less intrusion in outdoor spaces – Windows with sliding sashes — single-hung, double-hung and sliding — glide within the frame, so they don't intrude on outdoor entertaining spaces or walkways. Awning windows placed high on the wall provide ventilation through an out-of-the-way opening.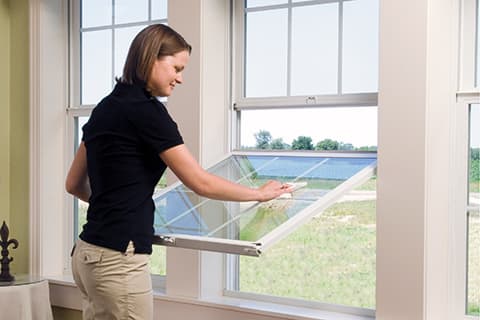 Easier cleaning and maintenance – Double-hung windows tilt in for easier cleaning of the exterior of the window — an important consideration for two-story homes or windows out of reach from ground level.
2. Discover your home's architectural style.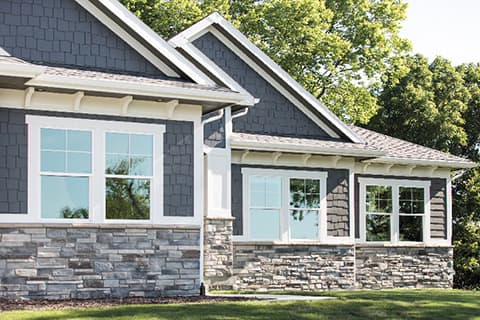 Purpose is important. But you still want a window suited to your home's architecture. Double-hung windows are more traditional. They've been popular for over 100 years, and are a good fit for historic homes. Double-hung windows can keep the classic look of Colonial, Victorian, Cape Cod and other homes inspired by those eras.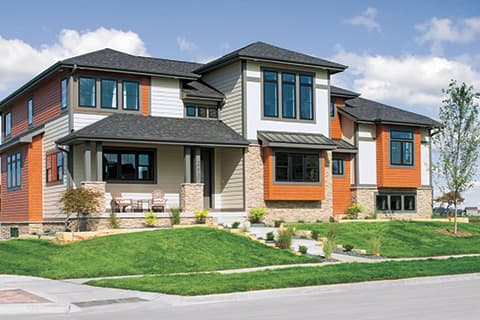 Casement windows are a popular choice in modern homes. Contemporary home design is defined by simplicity and clean lines. Casement windows are favored for their casual style, sleek look, and functional design.
Whether your home is traditional or modern, both casement and double-hung windows can fit together in your home's style. Many homeowners put double-hung windows in the front for curb appeal and casement windows in the back to maximize natural light and control air flow.
3. Match designs in different window types.
A mix-and-match approach to window replacement means your windows open and function differently. It doesn't mean they have to look different. A mish-mash of designs can make your home's style feel disjointed. Most window manufacturers have consistent materials, designs, colors and other options across window styles. Although it's not necessary for every window to have the same materials or design, select similar or complementary options for all window types to create a cohesive look.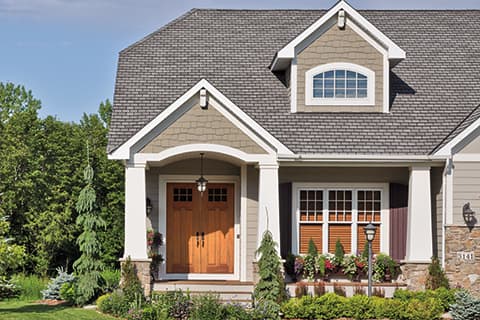 Grid lines can be a good way to achieve a cohesive look between various window styles. Using the same grid size and pattern on rectangular windows — and adding grid patterns to special shapes or custom windows — can make your home look more stately.
The type of windows that are in your home right now give you a good starting point in the window replacement process. But they don't have to box you into a certain style or design. The only things your windows have to match are the unique needs of your home and everyone living in it.