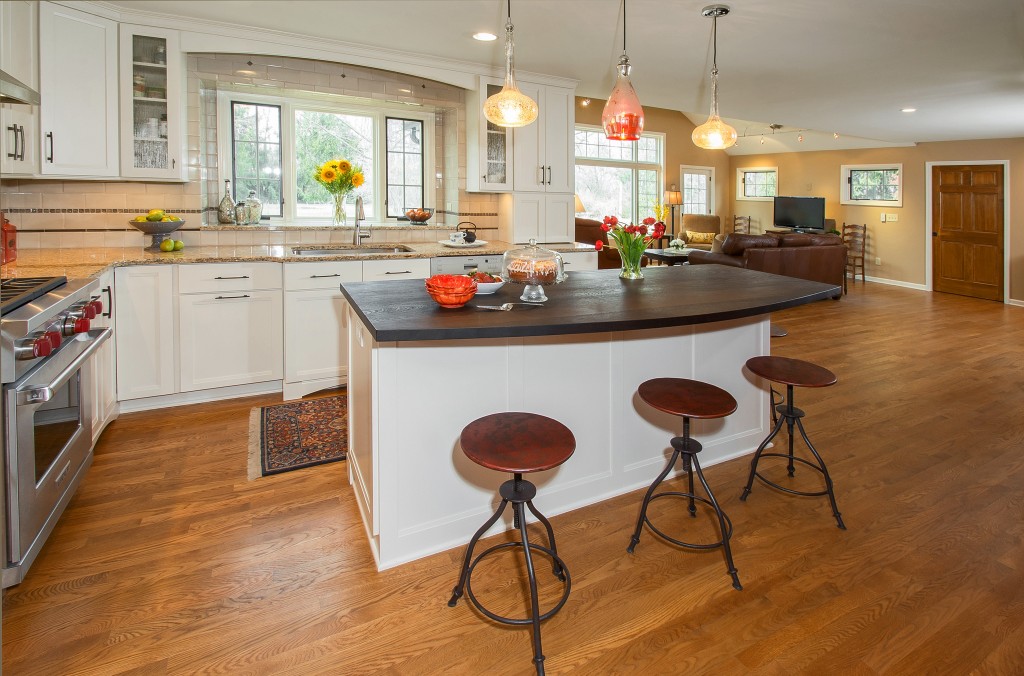 Before they can create spaces that inspire, most interior designers must first find a source for their own inspiration. Often such vision can be born directly out of their clients' own interests and experience, such as a sentimental piece of furniture, an unusual architectural feature, or a dramatic color or material.
Monica Miller, a designer with J.S. Brown & Co, sees a great deal of value in finding inspiration from something that has a close connection with her clients. "I love having something that has meaning for the homeowners, so that I can use it as an inspiration for the space I'm designing. By having a central element that impacts all of our other decisions, we give the space a cohesive look and personality that reflects them and their lifestyle."
In the case of a recent whole-house remodeling by J.S. Brown & Co, that central element came in the form of a sample piece of wenge wood.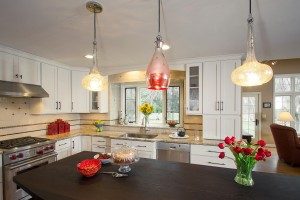 While discussing various countertop materials for the home's new kitchen island, it was clear that the clients had quickly fallen in love with one of the wood options in Brown's showroom, an exotic African hardwood called wenge. The unusually dense and dark wenge provided a perfect contrast to the kitchen's granite countertops, and according to Miller "ultimately gave us a visual anchor for the room, and a touchstone against which we could refer to when selecting everything else."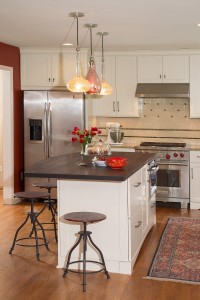 Soon the rallying cry became 'Which one will look better with the wenge?' whenever the client faced decisions related to the kitchen's many other design elements. In short time the wenge drove the selection of many key details, such as the ultimate choice of white cabinetry and contrasting dark hardware, as well the decorative tiles and the iron tones of the island stools.
But the wenge's influence reaches beyond the kitchen, as the cooking island is a prominent visual feature in a remodeled space that now also incorporates a family room and separate dining area. In many ways, it turned out that everything looks better with the wenge!
Related articles across the web