All photos courtesy of Residential Elevators
If navigating your multi-level home has become an issue or may be one in the future, perhaps adding an elevator or a lift is the solution.

Chuck Dawson, president of Silver Palm Custom Homes and Remodeling, says he and his team of Universal Design Certified Professionals frequently are asked about the potential for this in homes in the Tampa-St. Petersburg area.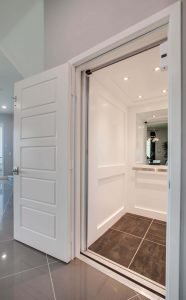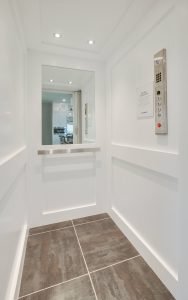 If you have the opportunity to build or remodel, it is something to consider – at the time of the project or down the line.
"Even if you don't intend to install the elevator now, because of cost or other reasons, you can have your architect or design professional make space in the plans for the elevator shaft," Dawson says. "This space can be used for closet space for the time being."
There are different types of elevators to consider, including cable, hydraulic, pneumatic and traction. Elevators also come with door options, such as glass panels or sliding or swinging doors.
Worried that space, or lack thereof, could be an obstacle to having a lift placed in an existing home?
"Lifts can be installed in place of ramps that require larger amounts of room to accommodate the height that is being traversed," he says.
Maybe you are concerned about the cost involved?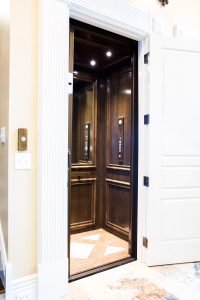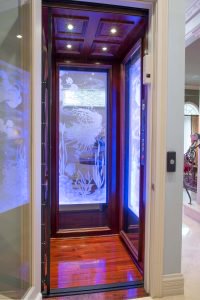 "Mechanical lifts are becoming more common place," Dawson says. "With more competing brands, the costs have come down considerably."
Dawson also says there are different routes to explore when looking into an in-home elevator or lift.
"These are durable items that also can be found on the Internet as second-hand," he adds. "Also, insurance may cover some or all of the expense."
To learn more about having Silver Palm install an elevator or lift in your home or doing any other remodeling project, call 727-420-6693 or visit their website.