When it comes to applying his craft as a home remodeler, Justin Collamore is very much the renaissance man.
Sure, the owner of Collamore Built possesses the requisite construction and project management skills you'd expect from anyone in his business. However, his additional training in Architecture, Landscape Architecture and Fine Arts is definitely not something that is automatically associated with someone who derives so much joy from simply wielding a hammer.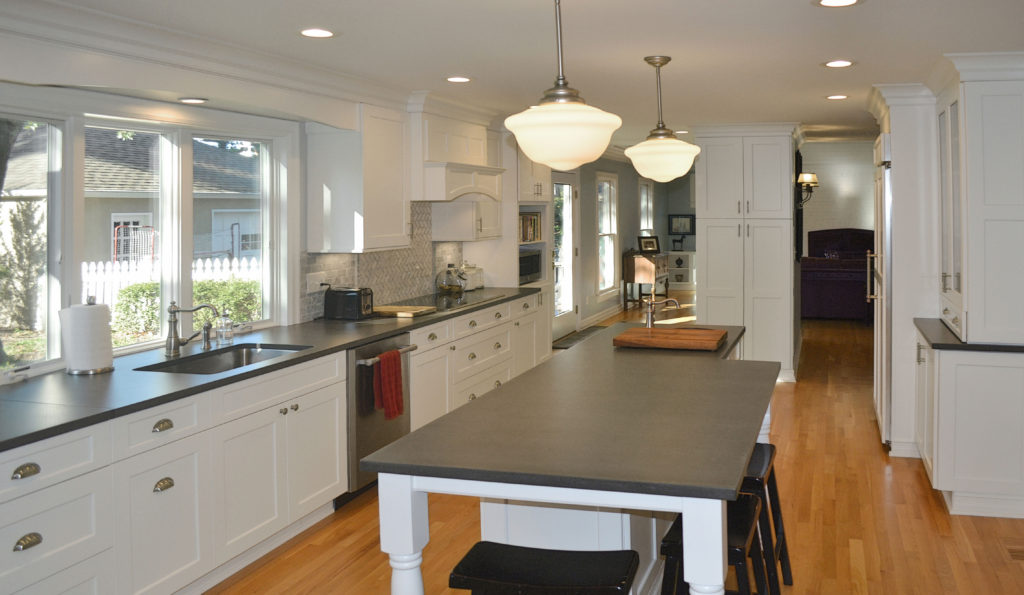 Yet to him, every customer's home presents itself as a blank canvas that await his artistic vision and flourish.
And need I mention that he also paints? Think more Homer Winslow, less house painter.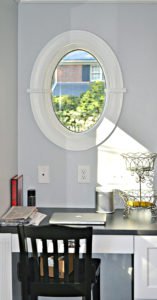 All of this adds up to a man whose approach to home remodeling is a refreshing standout in an industry typically filled with standard personalities. As he sees it, "My background allows me the ability to envision a beautiful concept for a space, while also being able to foresee any technical challenges that may arise throughout the construction process." It's something that his wife and partner Allison Collamore attributes to his ability to completely imagine a concept "3-dimensionally."
Admittedly, the only drawback caused by his approach is his own recognition that he is never satisfied with simply doing a 'typical' kitchen, bath or addition. On the other hand, the client benefits by having a remodeler who admits he's "always striving to uncover creative ways to make a project unique to their tastes and needs.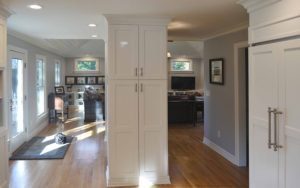 So was the case with his recent remodel of a 1940's-era home. Over the years the house had endured several additions and remodels, including the conversion of a garage into a family room and a screened porch transformed into a finished space. What eventually resulted was a rather disjointed and cut-up first floor plan.
The homeowner turned to Collamore to create a better connection between the kitchen and the family room, as well as a first floor laundry. She hoped to have the entire first floor reconfigured without adding to the overall size of the footprint, while leaving only the living room untouched. The daughter of an architect, this client had a pretty clear vision of where she wanted to take this project. She just needed a remodeler who could creatively navigate the challenges all of this represented.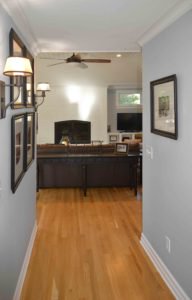 In total the project represented a technical challenge that required removing almost all of the walls and a half bath at the back of the first floor, while rerouting all the plumbing and air ducts feeding the second floor.
Calling upon his artistic eye, Collamore saw the project as a careful balance of opening up a sizable space, while making previously remodeled spaces fit seamlessly in with the newly finished areas. Also looming over his head was the need to avoid creating a bowling alley effect, with the 60-foot long first floor varying in places from 12 to 15 feet wide.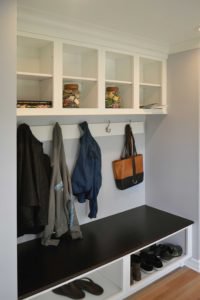 Working closely with the homeowner, Collamore admits that they had to utilize some non-traditional approaches to better define space without the use of walls. To separate the kitchen and family rooms, a floating mudroom was added between them. The side that opened to the back door was given a storage bench, coat hooks and shelves. On the opposite side facing the dining room was an "art wall" with sconces for lighting.
To create a separate space between the kitchen and dinette, Collamore designed a home office peninsula. This new space allowed for filing storage and electronic devices on one side, with a wine rack on the other. Consider it a mix of business and pleasure.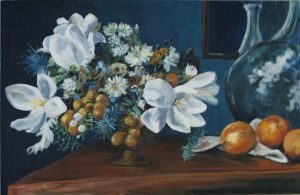 When asked about this project's most notable accomplishment, Collamore is proud of his ability to envision and apply the technical solutions that allowed the client's original visions to be realized.
And like the artist he is and always will be, he's off to begin yet another painting.