Content provided by Addison Dicus & Bailey Company
Last year we were all set to go big at the New York Rug Show, but Hurricane Irma held us hostage in Tampa while she made her way through.
So it was good to get back to the Javitts' Center at the beginning of September this year to see what was happening.
There were some new offerings from old friends. New offerings from new friends. And some interesting stuff that I want to mention, but did not buy.
To keep my courage up, I often recall my old friend and long-time rug merchant of Naples, Florida John Craig who said this about buying rugs.
"Every rug I have ever purchased was a mistake…. Until it sells."
New Vendors
A new vendor from Argentina caught my eye with some very nice leather rugs.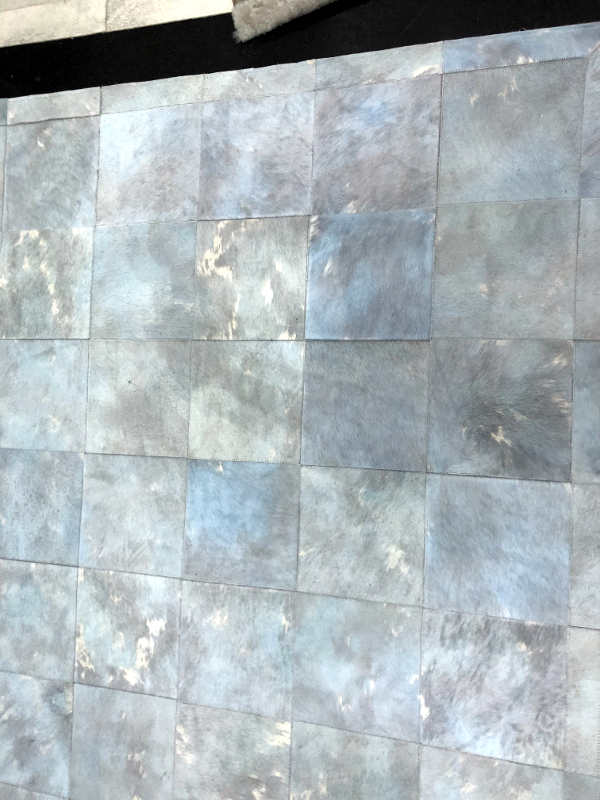 I'm sure that you will agree that this is a unique look for a rug, especially for a leather rug.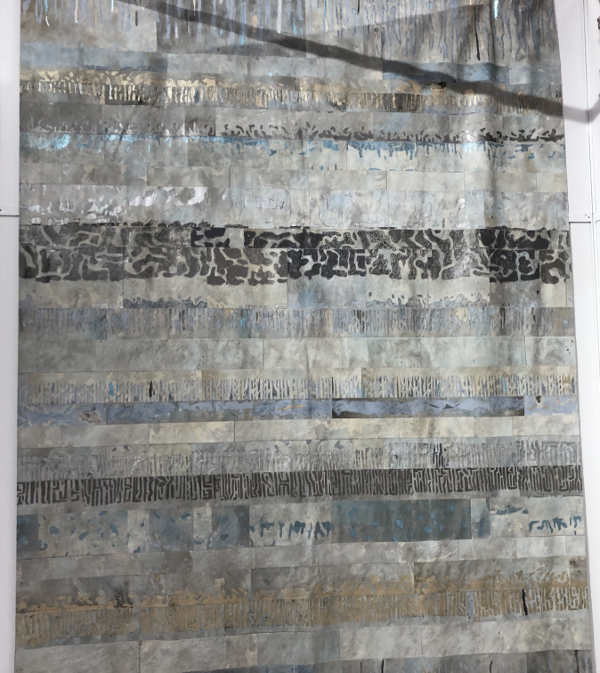 This rug is also in leather, although that was not my first impression.The company's name is Pampas and their scrape-and-dye technique is very innovative.In addition, these rugs are a tad less expensive than other leather rugs we have seen.
Vendor Persuasion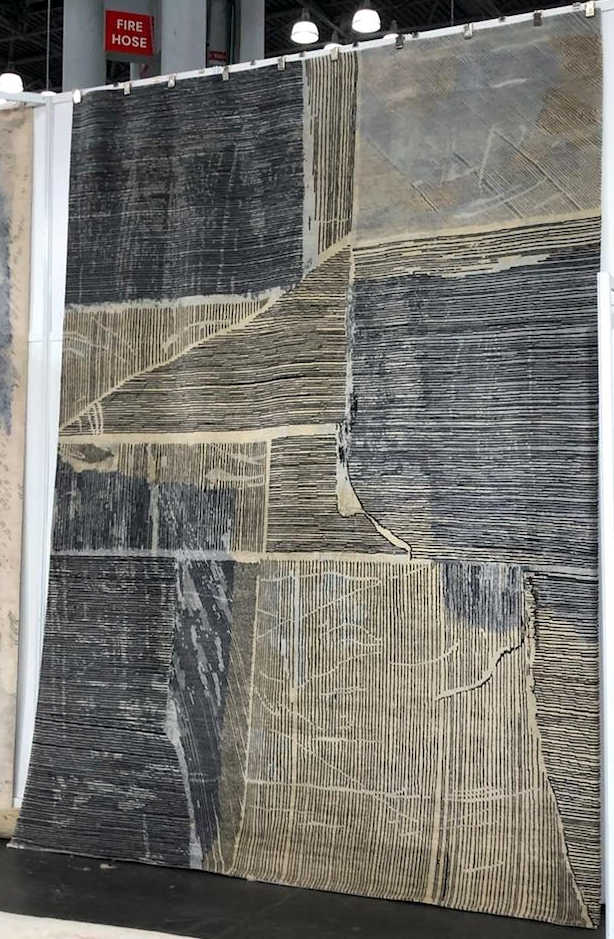 At first I walked by this rug and took no action. The vendor, Wool and Silk, convinced me that I was wrong and that this rug was one of their most popular. I took their advice as I have done in the past. It's since grown on me. I hope that you like it too.
Dependable Suppliers
If there was a theme among the vendors I have worked with for years, it was modifying older and successful designs to create the same color palette at a lower cost.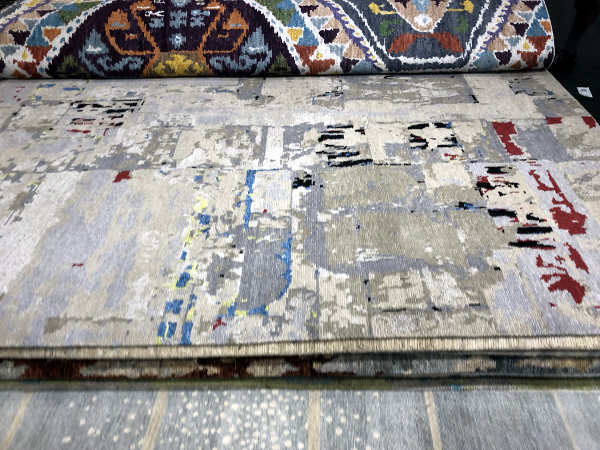 A great example is this offering from Tamarian. The maker has increased the size of the yarn and lowered the knot count to produce a rug that is very similar to the popular Manhattan rug. Hopefully you can see it in the picture of Manhattan below.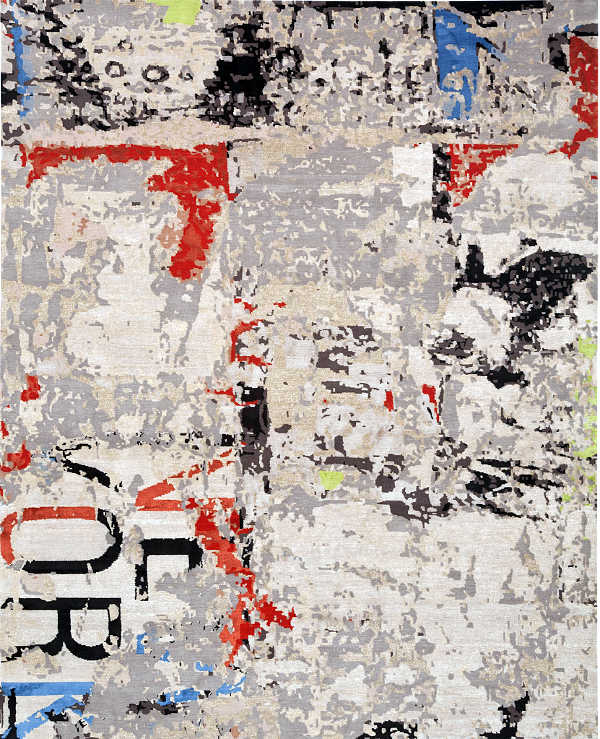 Samad, always creative, showed a rug with metallic threads.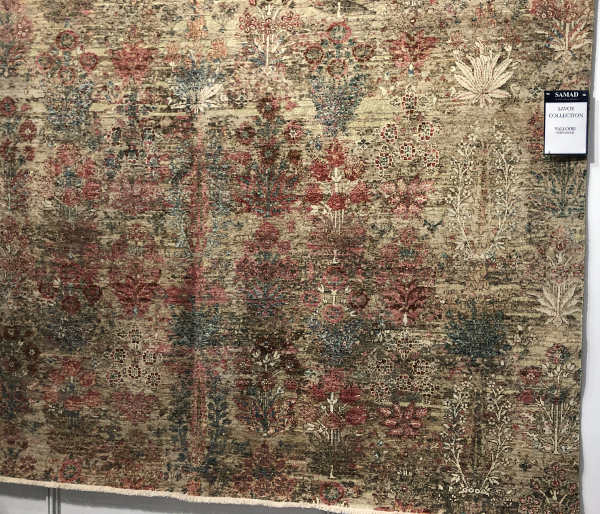 Valloire Faun is definitely more impressive live than in this photo. I blame my camera (and the photographer).
The foundation of a rug is the yarn on which the knots are tied. Ordinarily the foundation is made of white or off-white cotton. This foundation contains a black warp (up and down) line. I think it makes quite a statement.
Ultimately, I bought many more rugs than you see here and over the next six months they will be hanging in our showrooms. When you are in, ask any of us to show you what's new.
Closeouts
Tampa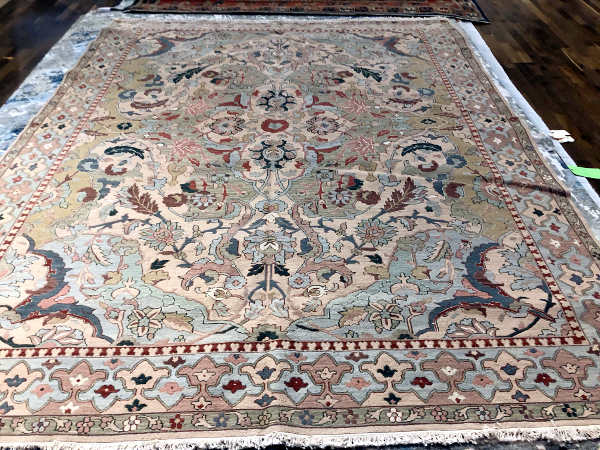 NOURISON  MILLENIA,  BEIGE, 7-10 X 9-10
HANDKNOTTED WOOL
DESIGNER NET $2260
CLOSE OUT $300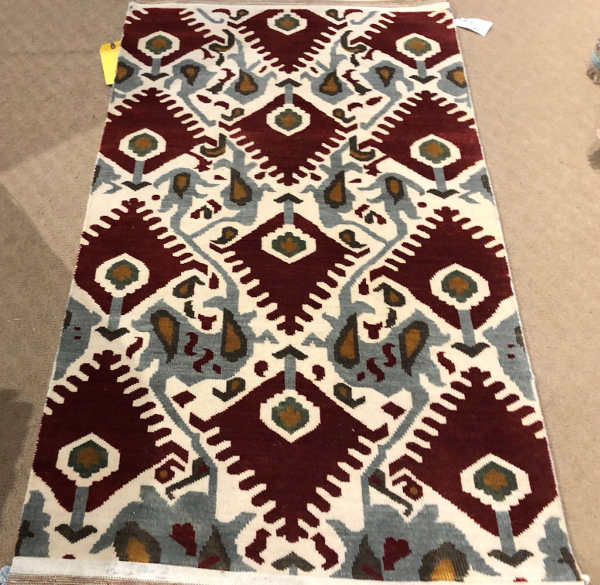 A.E. LOTTO STYLE B-172 SIZE 3 X 5
WOOL HANDKNOTTED
DESIGNER NET. $780
CLOSE OUT $100 
Orlando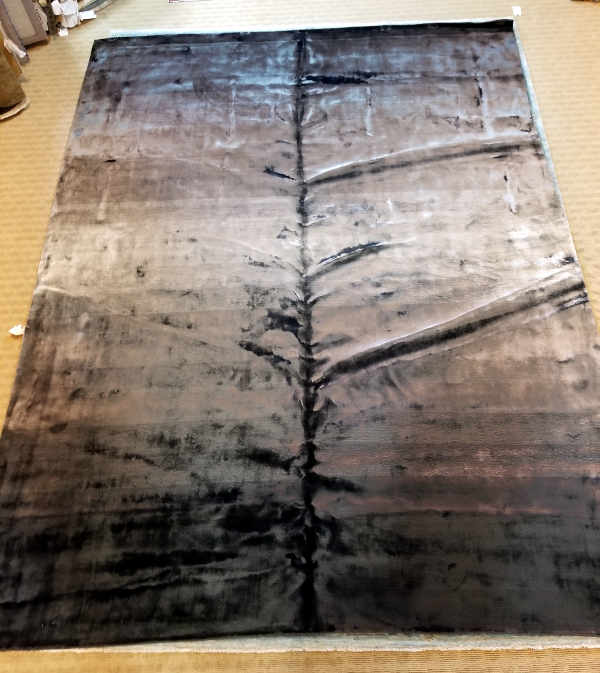 Nova design NV-612 Earth size 9 x 12
Content BAMBOO SILK
Designer net. $1944
CLOSE OUT PRICE $700
Addison/Dicus & Bailey Close Out Policy
The best way to find out about our latest closeout is to subscribe to our newsletter.
You must have an account with Addison/Dicus & Bailey to buy one of these rugs.
The closeout offers will begin when we send the newsletter between the 20th and 30th of each month and last for 30 days.
No returns. No showings in homes.
Rugs can be picked up at the showroom, or we can arrange for home delivery and set up for an extra charge.
These are individual pieces in one size in one color.
First come, first serve.
Don't worry about storage wrinkles. We will steam them out.