Content provided by Landfare Ltd.
Water Features

Custom designed water features are one of the exciting design elements we bring to a client during the design process. Whether re-purposing homeowner's art and sculpture or creating a totally new design, water features are a wonderful way to customize your property.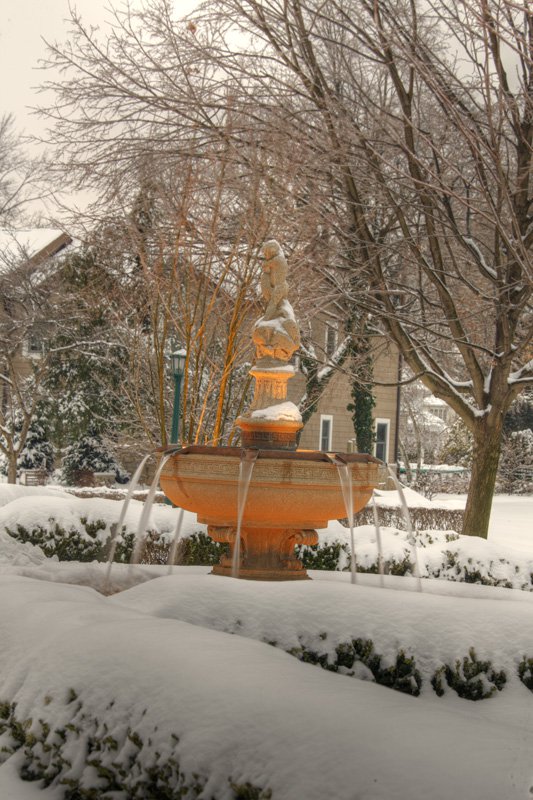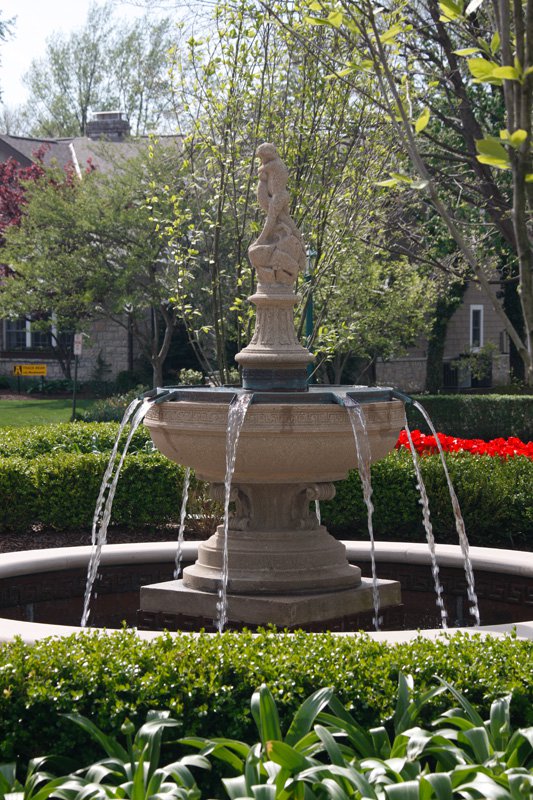 Discovering "Lost" Art
While working on installing the landscape design plan on this property, the team at Landfare Ltd. discovered a 1950s era planter that the homeowner had forgotten about. Our designer knew immediately that it could be a beautiful, elegant fountain that would enhance the home's landscape. After the piece was cleaned and repaired, a copper pedestal with multiple channels was designed and fabricated. The water capture basin was designed with a Greek keystone design, again in copper, to tie back to the original concrete piece. The new prominently placed water feature comes alive day and night, through every season.
Color Creates Drama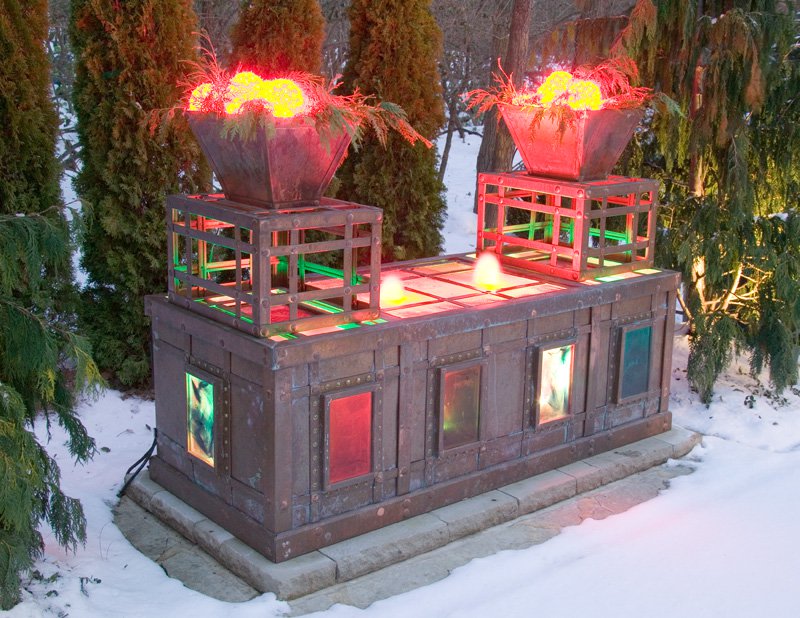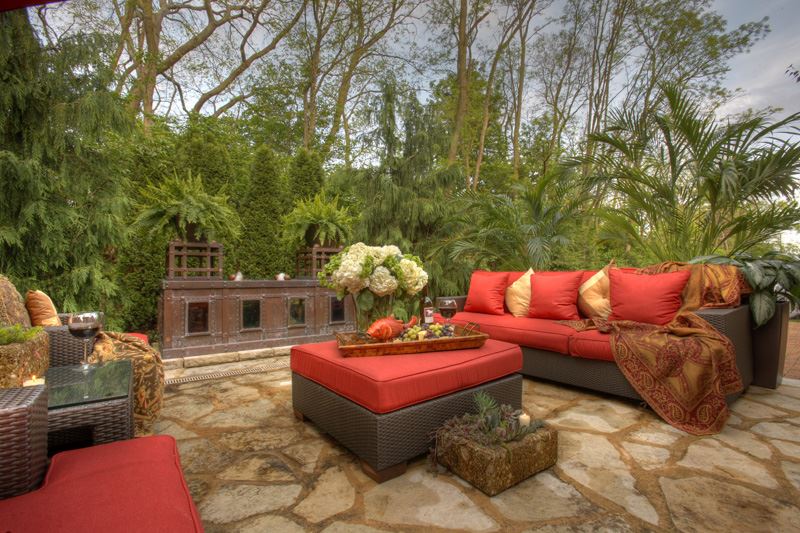 Creating custom designed landscape designs for smaller outdoor spaces is the kind of challenge that our design team enjoys. For this condominium patio we created a stunning water feature that was a focal point in the day, at night, and throughout the year. Designed and built by the Landfare Ltd. team, this unique water feature anchors the patio. To further define this private paradise we surrounded the patio with exotic plantings that are both in ground and in urns. Luxurious outdoor furnishings and accessories add another layer of richness.
Fire and Water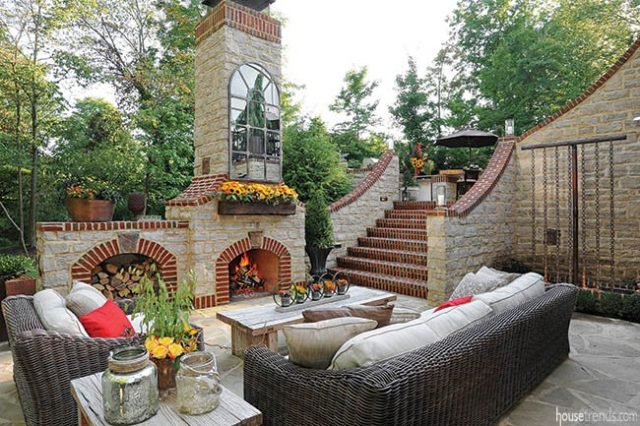 One of the most enduring design combinations is designing both water and fire elements into outdoor living spaces. For this property, we created outdoor entertainment spaces that offer the family multiple living environments they can enjoy through every season. Adjacent to the fireplace , chains of copper rings are featured in the custom designed water feature. The result: a subtle waterfall that helps create the peaceful atmosphere these homeowners wanted.
Get more inspiration from Landfare Ltd. custom designs at www.landfareltd.com.