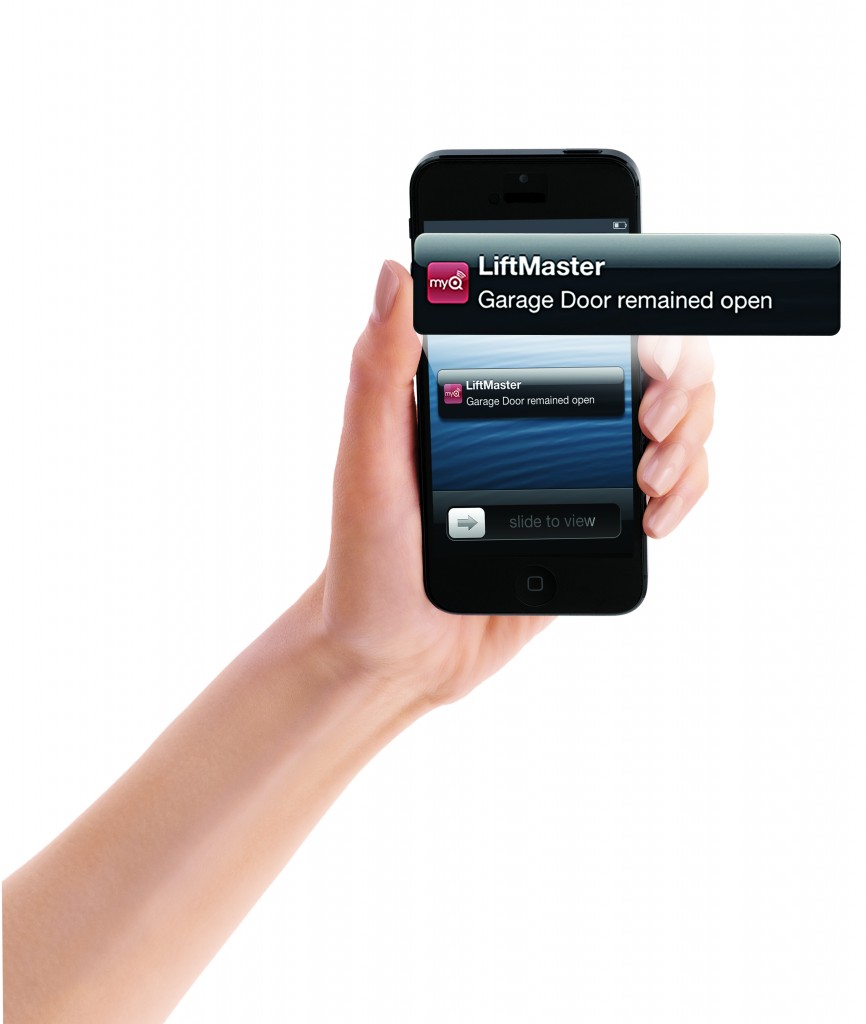 One of the most common problems anyone can have with their garage door has nothing to do with broken springs or a malfunctioning opener. Rather, it's simply trying to remember whether or not they closed the door when they left home. And as luck would have it, it's a question that inexplicably seems to arise only when you're too far away to double-check.
It shouldn't be a surprise that a door opener company has come up with a thoroughly modern solution for this age-old dilemma. With their new "MyQ" technology, LiftMaster uses Internet connectivity to allow a homeowner to easily monitor their home's security from afar. By installing a LiftMaster Internet Gateway to a home's router, two-way communication can be remotely established via any Internet-enabled smartphone, tablet, or computer. The gateway connects wirelessly with MyQ-equipped garage door openers and gate operators, enabling them to be opened or closed from anywhere you might be. There is also an option that allows the homeowner to receive email or pop-up alerts that provide current updates on the status of the door.
But MyQ's capabilities extend beyond garage door operation. LiftMaster also produces an array of MyQ-driven remote light switches and plugs, making it possible to also monitor and control house lighting and other appliances in the same fashion.
Bill Weber, owner of AE Door and Window, has seen how MyQ has brought greater peace of mind to his customers, especially those who are employed away from the home. "This is a lifesaver for folks who can't leave work in order to let in a repairman, or help a child who is locked out. With MyQ they not only can open the door, they can also turn the lights on so that no one is walking into a dark house."
Related articles across the web