We recently posed this question to the Housetrends audience: If you could ask an interior design expert anything, what would it be?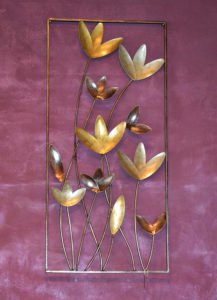 We picked some of our favorites and gave them to Debra Campbell, the owner of Fleurish Home, which has locations in Dayton (Springboro), Columbus, Cincinnati and Hamilton.
Here is the first in a series of Q&As with Campbell.
Question: We recently moved into a new home, which is several hundred square feet larger than our old home. It looks a little naked. What can we do economically (i.e. without buying more furniture) to make it look homier and more populated?
Debra Campbell: Congratulations on the purchase of your new home! Moving into a new house is a fun and exciting time with a blank slate of possibilities before you. It can also be a bit overwhelming deciding where to start though, too!
The easiest, fastest and most economical solution is also the most impactful: your walls. They are the largest surface in your home. Start with adding some color to your walls with a fresh coat of paint. Consider doing a faux finish, adding some texture or putting up wallpaper in some of the rooms or on accent walls.
Your house will instantly transform into feeling much cozier and more like your home, adding personality and warmth to every room.
After placing your existing furniture, add texture and color with new accent rugs and pillows to add to that coziness. Then you can finish furnishing your new home with additional furniture, artwork and accessories after you've lived there for a while and really get a good feel for your new place.