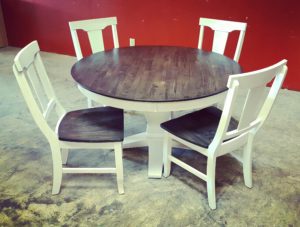 Have you ever found a beautiful piece of furniture, one that will fit in perfectly in your home – BUT it's just not the right color or the right finish?
At Woodcraft Furniture, which has five locations around Dayton and Cincinnati, that is never a problem. In fact, their staff can make your furniture the color or colors you want, and quite unique.
"With custom finishing, we have a wide variety of stains, paints, glazes, antiquing techniques and distressing," said Woodcraft's Troy Jones. "We're very creative and specialize in creating one-of-a-kind pieces."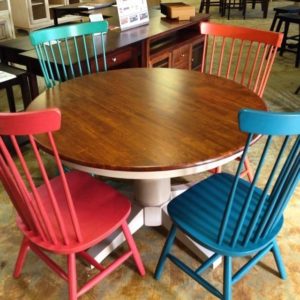 These services provide several options, from allowing customers to have pieces added to their home that match existing pieces through color matching to adding pieces that compliment their home décor and more.
For in-stock items, Woodcraft Furniture typically can have a custom-finished piece ready in three weeks, while something they need to special order takes approximately eight weeks.
A great example of this work came when a customer approached Woodcraft with a piece of flooring from their home and indicated that they wanted a dining set to match it.
The result is beautiful, as Woodcraft matched the seats and the tabletop to the customer's floor.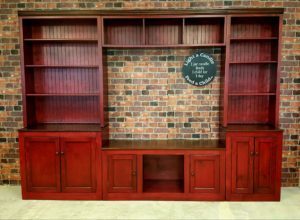 Looking for a mint green nightstand or a cherry-red-colored bookcase? A bright ocean-blue kitchen island or a pink bunk bed? How about a cabinet in Ohio State colors?
Woodcraft has done them all and much more. The possibilities are nearly endless!
For more information on Woodcraft Furniture and their locations in Beavercreek, Centerville, East Cincinnati, Harrison and Mason, visit their website.