Kitchens by Design gives the inside scoop on what's hot in bathroom design
Today's bathroom trends are so distinctive that embracing even just one or two of them can instantly revitalize your space. Cathy and Miles Johnson, owners of Kitchens by Design in Dayton, offer some forward-thinking ideas for your bathroom tile, cabinetry and shower that can easily inspire you.
Eye-catching tile
In terms of tile, large tiles, especially in shower areas, are still going strong. They can run vertically or horizontally – both are equally appealing – but whichever way you go, consider choosing a tile with a pattern or embossing. Or add an accent strip within the tile.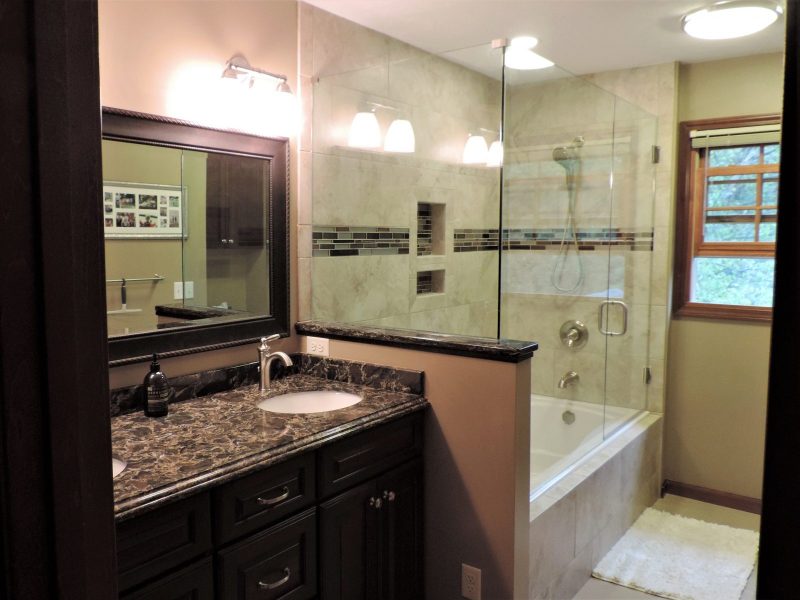 Today's accent strips are wider than when they first emerged on the scene, meaning they have even more visual impact. On the other hand, grout lines have gotten smaller. The good news, however, as Cathy shares, is that grouts have improved dramatically over the last several years.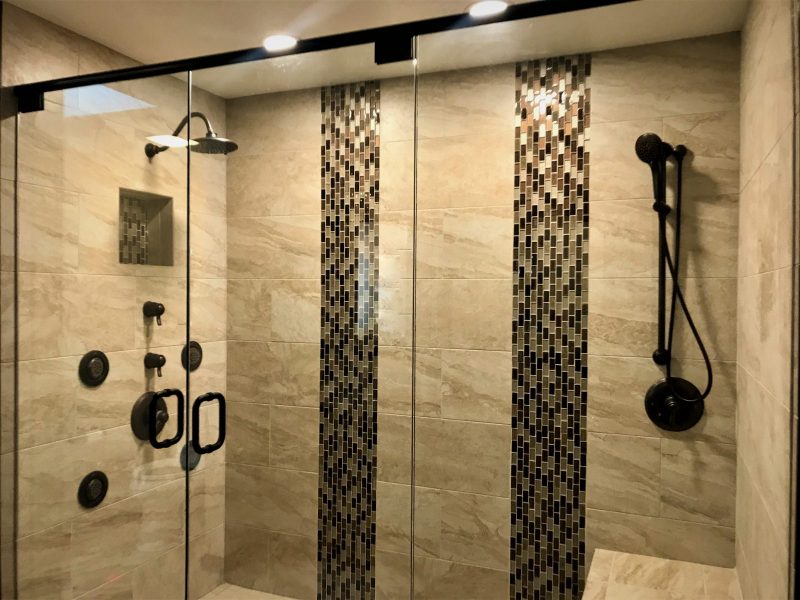 "Grout is much easier to maintain and doesn't show dirt like it used to," she says." Similarly, Luxury Vinyl Tile (LVT) floors are renowned for their durability and offer a viable alternative to tile.
Colorful cabinetry
In terms of cabinetry, the gray and white scheme that popped up years ago and has taken over the market is holding strong. With that said, Cathy says, "Color is also big now, particularly reds and blacks and anything that is vibrant and has the 'wow' factor."
And in terms of color accents, champagne and gold have taken off." To clarify, Cathy explains that these are softer golds, not the brassy golds of the 80s. Lighter-toned cabinetry is gaining interest, particularly if it reflects the character in the wood, while stained cabinetry is still being requested, although it is not as popular.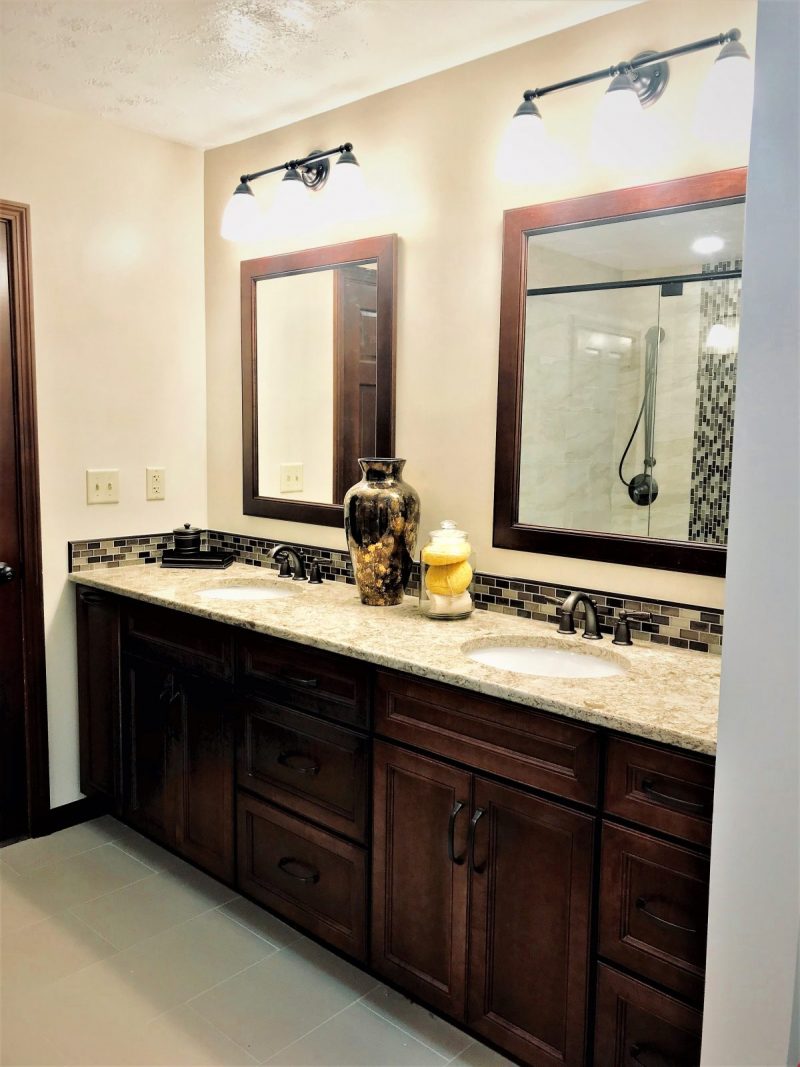 For visual interest (and extra counter and storage space), floating vanities are a sleek choice. And if you're not sure which choice is right for you, Kitchens by Design has multiple designers who can work with you on not only your color palette but who can also lay out the countertop, cabinet color and wall color for you to ponder.
Oversized showers
Finally, in addition to large shower tiles, curbless walk-in showers (with frameless shower doors) are on trend, as this chic look has taken root since consumers started seeing it on HDTV.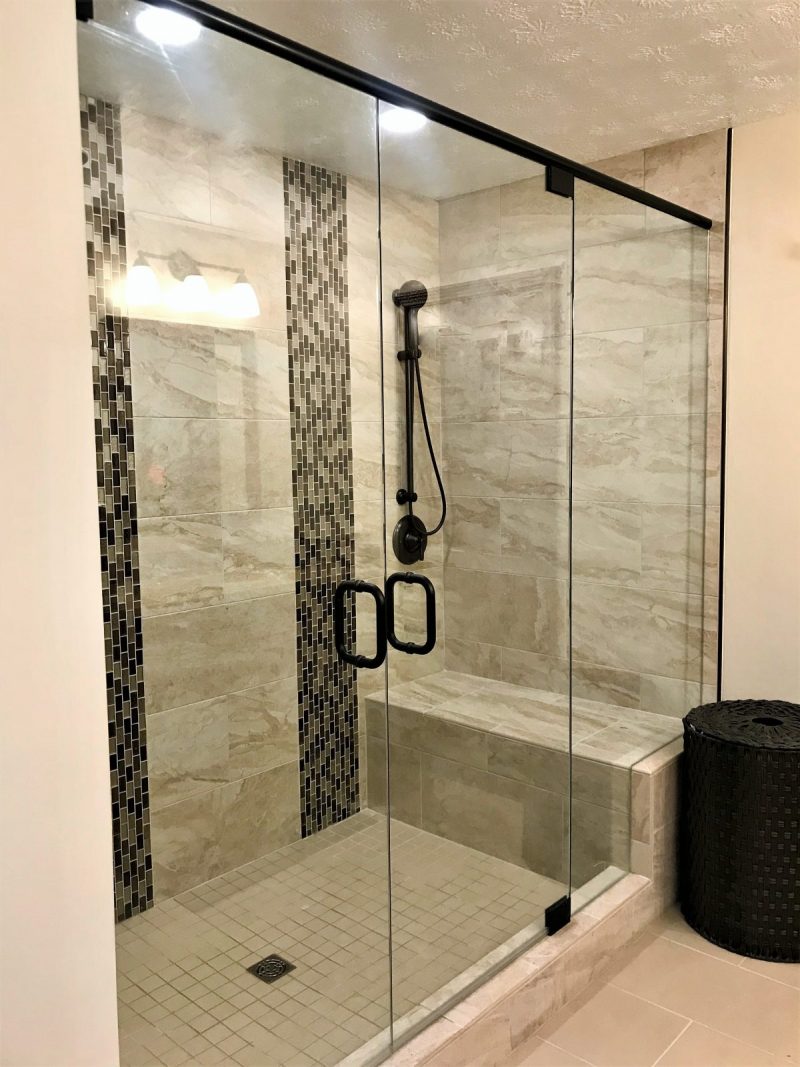 Many of today's bathrooms are defined by this clean-lined look, but Cathy cautions that homeowners should ensure they have good ventilation and enough space to accommodate such a shower. Her team can offer guidance and expertise on what will work for each client's particular needs and desires.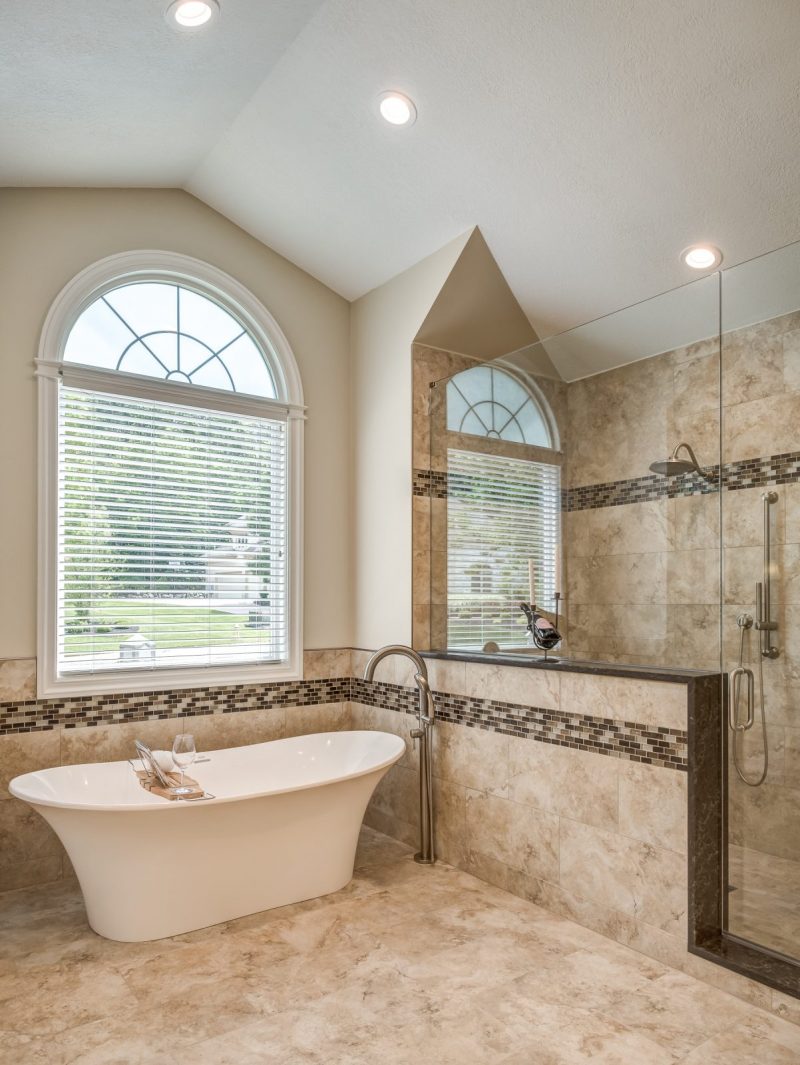 If you're been contemplating a bathroom renovation, now's the time to tackle it, as fresh trends in tile, cabinetry and showers provide endless possibilities.
Article by Lee Rhodes/Photos courtesy of Kitchens by Design