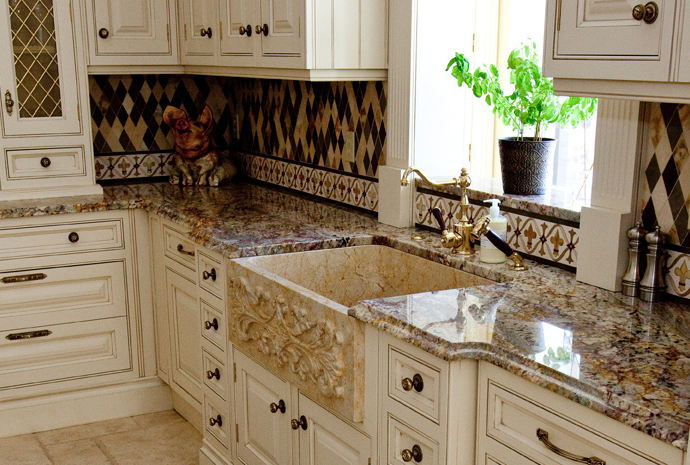 Even despite the amazing advances in artificial and hybrid stone countertops, natural stone still continues to be the most sought after choice for countertops. We consulted Suzanne Marzullo from Dente Classic and Exotic Stone in Oakmont, PA to find out what makes natural stone such a compelling choice for countertops.
Each type of natural stone comes with its own unique qualities, giving homeowners nearly endless choices when it comes to durability, color, pattern, and texture.
"For example, granite is an igneous rock," Marzullo said. "It's hard, durable, scratch resistant and stain resistant. Granite is the number one choice for kitchen countertops."
Granite is marked by small mineral flecks that are typically spread consistently throughout the stone that can make it as mesmerizing as a starry night sky. It can also feature veining or linear waves. The color variations and looks of granite are endless, making it easy to find granite to suit many different styles and tastes.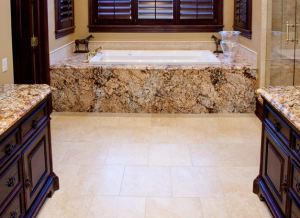 Quartzite is also a common stone for countertops. It's in the granite family and has more quartz than typical granite. It shares the same high level of durability as regular granite and comes in a variety of shades.
Marble, another popular choice, is a metamorphic rock that can have extraordinary patterns and beautiful colors, but is not as resistant to scratches, etching and staining. It's always generated strong interest, but many stone fabricators are hesitant to recommend it because it has a reputation for staining easily.
"Homeowners interested in marble need to understand that discoloration is a possibility," Marzullo said. "Proper care and maintenance of marble is key to a kitchen application and there are many poultice solutions that can draw out most markings."
Despite these drawbacks, it still remains a common choice in natural stone because of its beauty. It patinas beautifully over time and can be a very dramatic choice for kitchen countertops when maintained properly.
Adding even more to the stone's uniqueness, homeowners can also choose from a variety of finishes to suit their tastes. Some recent trends include using a leather or antique finish as an alternative to a polished look.
"It can create a subtle texture in the stone surface with a honed finish," Marzullo said. "Each stone character will leather differently depending on the make-up of the stone and it can dramatically change the coloration."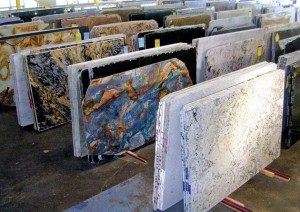 Beyond granite, quartzite and marble, other common natural stone choices include travertine, limestone/soapstone, onyx and slate.
In addition to each type of stone having its own qualities and characteristics, each individual piece of stone, regardless of type, is one-of-a-kind and unique. Many homeowners enjoy the process of selecting a specific piece of stone to be cut for their countertops.
"Natural stone has coloration, movement, and variation that nature created, making each stone unique," Marzullo said. "They have a story to tell. Amazing things were happening millions of years ago and we are able to enjoy the results of those events. Man made products are much more controlled and predictable."
Natural stone is also a great eco-friendly choice for countertops for homeowners looking to minimize their home's impact on the environment.
"Natural stone is also an original green building material," she added. "It is neither bonded together by petroleum-based resins nor is it created in a factory that is polluting the atmosphere. Natural stone countertops with proper care will not need to be replaced, are 100 percent recyclable, do not emit VOCs into your home and can be cleaned with dish detergent."
Related articles across the web