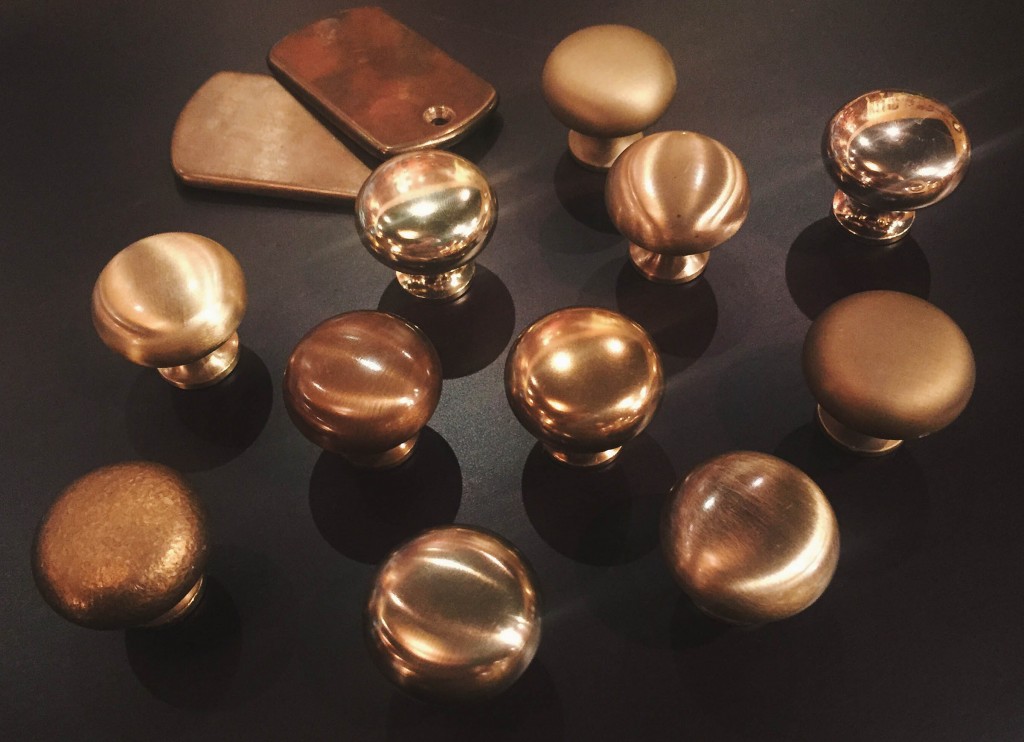 They say history repeats itself. At Housetrends, we feel the same holds true in other realms of life like fashion and design. The most recent of these reiterations is the embrace of trends from the 90s. Just like the renewed cool factor of crop tops and high-waist jeans, everyone is also drooling over another 90s trend—all brass everything.
The home design industry and blogosphere has warmly embraced this not-so-new-but-totally-revamped trend and we decided to take it straight to the experts at Splash Kitchen & Bath to find out how we can embrace the brass without looking like we've stepped back in time.
Beth Fay Lane from Splash Kitchen & Bath says that today's go-to brass is usually brushed or antiqued in appearance rather than the shiny brass that was commonplace in the 90s.
"There are so many options for brass now," says Lane. "Aged mellow gold, champagne gold, satin gold, there are so many different variations in color and finish beyond the standard polished brass look."
Lane says that champagne gold is perhaps the most popular of the golden hues and typically has a little more warmth and softness than a standard brass finish.

Application
Lane says that many people are also modernizing the often-traditional look of brass by selecting it for bathroom and kitchen fixtures that have a more clean and sleek design aesthetic.
"Often people think of gold finishes as classy and traditional," says Lane. "But when you apply them to more contemporary design, it is really different. Gold doesn't mean it's for your grandma!"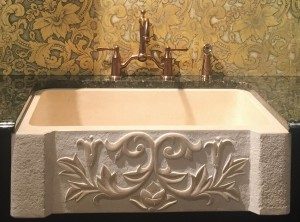 Finish
The look of brass on inexpensive fixtures and hardware is most often achieved by coating metals like steel or zinc with a brass coating and then protecting it with a lacquer to prevent aging, however this protective coating often causes issues over time.
"A lot of people with brass stuff hate it because it is pitting," says Lane. "This is because older brass or inexpensive brass is often lacquered to prevent aging. Over time the finish gets cracked and scratched and the aging takes place within the cracks of the lacquer giving it a pitted appearance. Since the aging is taking place under the lacquer, it can't be polished to restore its original appearance."
Lane says that today you can find higher quality brass finishes that don't suffer this same fate. For example, unlacquered finishes allow for the natural aging of brass to take place, which can be a very desirable look. If you prefer your brass to be polished in appearance, unlacquered brass also allows you to polish the brass to restore its original shine, all without the threat of pitting.
For exterior or high-use fixtures, there's also the option of a physical vapor deposition finish. This finish is best for hardware that gets wet or exposed to elements such as exterior door hardware or bathroom fixtures.
"Physical vapor deposition or PVD is created when electricity is applied while the hardware is in a tank of coating material, creating a finish that is good for a lifetime," says Lane.
The third option is to purchase solid bronze hardware or fixtures rather than plated brass. Lane says the natural finish of solid bronze shows beautiful variations in the color and tone of the product and ages beautifully. This is often referred to as a "living finish."
Related articles across the web