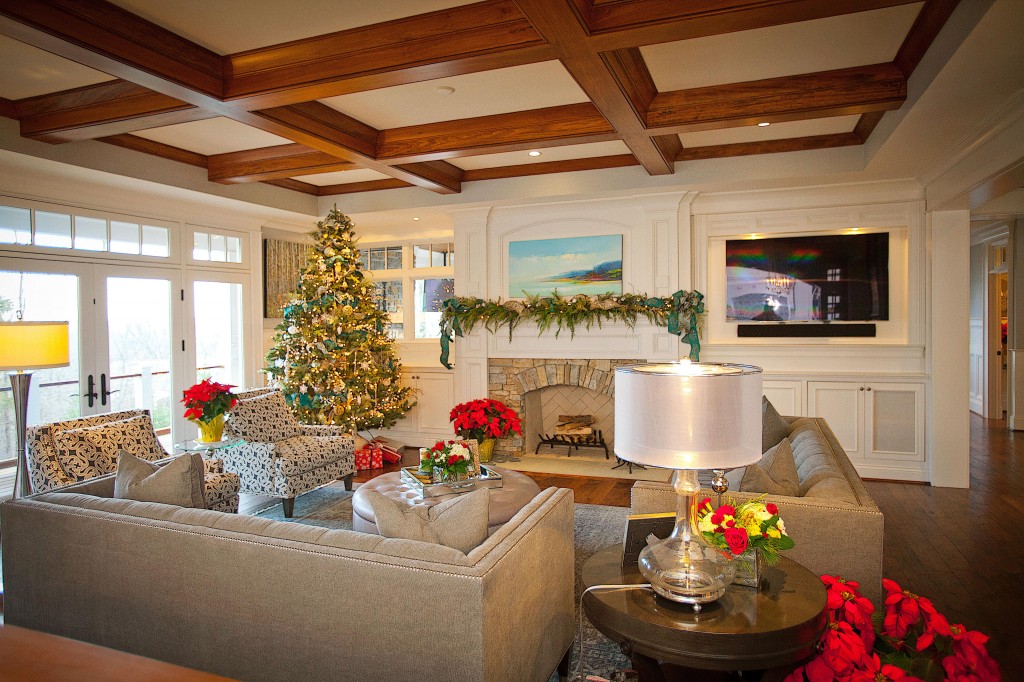 The easiest mistake to make while decorating a home for the holidays is being able to recognize when enough is enough. It's something for which all are guilty, as we try to find use for the array of beloved ornaments, lights, kitschy mementos and actual heirlooms that emerge from their year-long storage.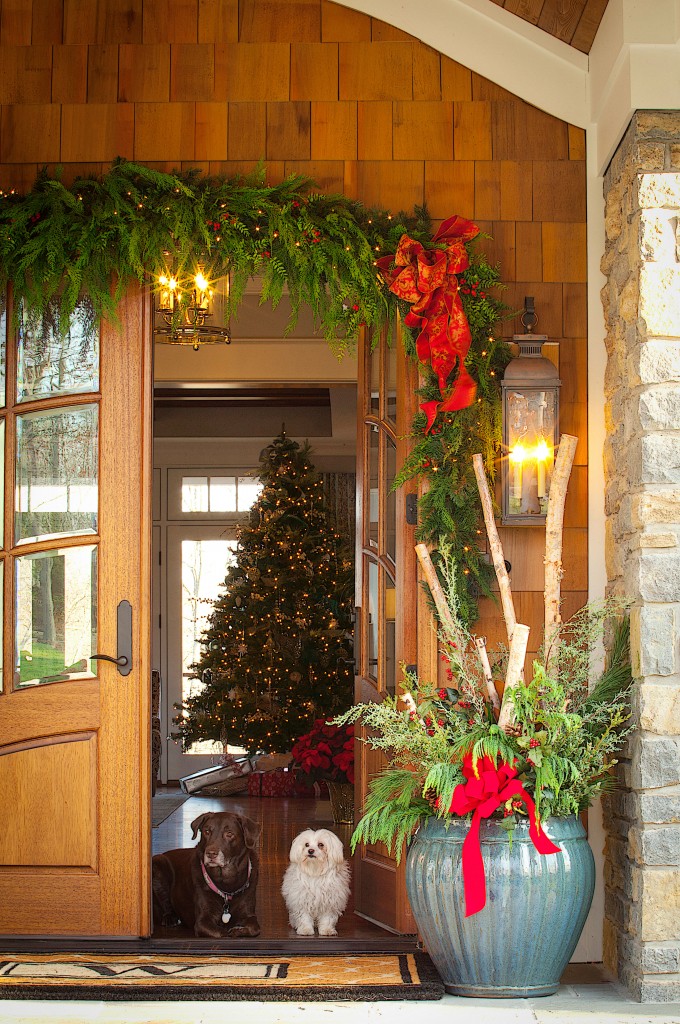 While all of these artifacts can play a comforting role in our long-held holiday traditions, their overuse can result in a cluttered holiday décor that can be somewhat disconnected from our usual expressions of style.
That's why we found a recent holiday home design project by Interior Designer Sara Berninger to be so refreshing and inspiring.
The project has roots earlier this fall when Berninger's company, Berninger Designs, finished the interior design work on a newly custom-built Indian Hill home. Facing the first holiday in their new digs, the homeowners felt that it would be beneficial to break with previous traditions and develop a new holiday look that was equally as custom made as their new custom home. Consider it an opportunity for a design "reset."
With a career that was originally rooted in holiday design-she once provided home design assistance to customers of her ex-husband's Christmas tree farm in Lebanon-Berninger was up for the challenge.
What ultimately resulted was an utterly new holiday decorating style that not only drew its inspiration from the couple's personalities and lifestyle, but also was compatible with the overall appearance and spirit of their home. Describing the homeowners as understated individuals whose love of nature puts them at ease with informality, Berninger landed on a design plan that is "more comfortably elegant than uninvitingly shiny and pristine."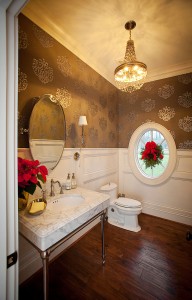 Borrowing from the axiom that less is more, Berninger has delivered a showplace of understated holiday beauty. By cutting back on the sheer amount of traditional decorations, it helps each room achieve a greater sense of balance, while allowing those decorations to be more harmonious with one-another.
In another turn from tradition, Berninger draws inspiration from the home's existing color palette in order to prove that "holiday decorating doesn't have to be all red and green, silver and gold." The most obvious example of this can be seen in how she complemented the home's gray interior walls by selecting large blue and gray bows to help anchor the 65 feet of garland that adorn the rails for each of the home's stairways. Additional floral pieces designed in conjunction with Botanica were placed in every room, creating a wonderfully green transition from one space to another.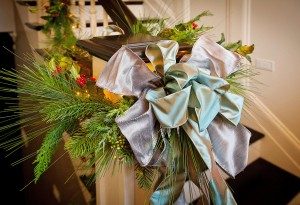 For other homeowners who might not necessarily have a new custom built home or a sizeable decorating budget, Berninger believes that everyone's home can and should be their holiday dream castle. By "avoiding going overboard with their decorations, but buying good quality items that are well designed, and keeping it real…you can create a classy elegance of your own."