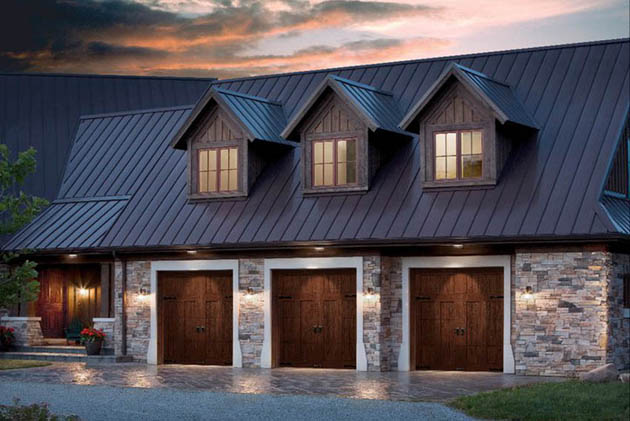 Since 1980, AE Door & Window Company has proudly serviced the window and door needs of the Greater Cincinnati area. We are a family-owned business. AE Door & Window is Cincinnati's leader in residential and commercial garage doors, openers, windows and more. Our expert staff will ensure that all your door and window needs are met, including service and installation.
Products and Services
• Residential Garage Doors     • Commercial Garage Doors    • Entry Doors    • Storm Doors
• Garage Doors Openers    • Windows    • Awnings    • Garage Door Service
• Free Estimates
AE Door & Window Co.: We Sell The Best…& Service The Rest!
Testimonials
"We had to have a spring fixed and AE Door came as soon as they could, they were on time, did a great job, and the price was good! Thanks for the great service!"
– Lori C.
"We recently replaced our old garage door. We purchased and had it installed by AE. The salesman was fantastic, no hard pressure. The installer was also awesome. Right on time, finished much quicker than we expected and cleaned up any mess. All in all a very pleasant experience. I will highly recommend AE to all my friends. Thank you AE Door & Window!"
– Dona M.
"AE Door saves us again!! They are fast and efficient with their service. We have had a few situations that were urgent in nature and each time they have swiftly repaired and corrected the problems. Why call the others when the best is just around the corner. Thanks AE Door for your wonderful service department."
– Deborah O.
"AE Door & Window installed our garage doors in 2004. A spring broke on one of them last week and when I called, they were willing to come out that day and fix it and also replace the other spring. We were not home that day but they came the next day and we were back in service within a half hour. When I called to request the service, the woman that answered was very kind and courteous…even making sure we didn't have a car stuck in the garage. We've been very pleased with the doors and this service. Thanks so much!"
– Marilyn H.
"AE Door & window has the best customer service!! I ordered batteries for my garage door openers and they were here instantly…every time I have a problem it is fixed quickly!! I have been a customer for many years and have a new system and door through them!!! Thanks for your years of service!!!!"
– Elisavit F.
"Very happy with the quality and value of AE Door & Window's Work! They came out quickly and on time to install our openers in our new home so we wouldn't have to move in without the use of the garage doors. Would recommend and use again!!"
– Sara D.
"AE Door was very honest and professional. They came to replace out garage door springs and found that they were still under warranty. This resulted in a much lower repair bill for us. Very happy with the quality and value of their work."
– Kattalasso