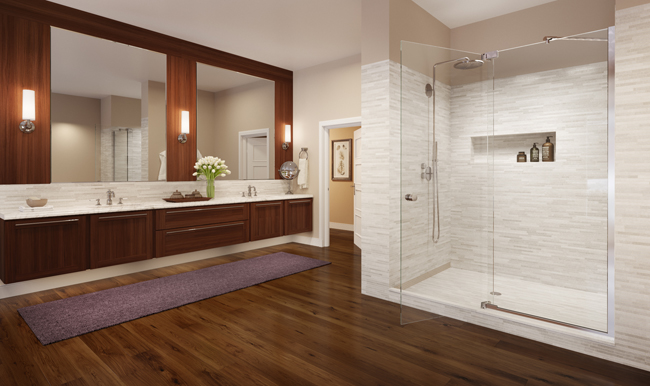 Because the Shower is Everything.
We understand the shower is the centerpiece of your dream bathroom masterpiece. It is what has inspired us to craft the finest custom shower enclosures for decades, providing the ultimate finishing touch for your retreat.
With over 60 years of experience in building the finest shower enclosures, we have created a way to make it simple for you. There are 4 easy steps that help you create your dream shower:
Inspiring Your Dream
Browse our collection and select the one that suits your style and design tastes. Our showers are crafted to inspire your dream and help you create your ultimate dream bathroom.
Defining Your Space
Size, shape and space are what make up the configuration for your shower enclosure. These measurements will help define your specific needs. If you need our experts to assist you, just ask.
Personalizing Your Vision
This is your moment to select the beautiful, heavy glass and designer crafted hardware options and finishes that suit your needs. The glass and finishes are showcased within each collection with expanded information in the back of the catalog or online.
Installation Made Easy
Once you've selected your preliminary design needs and shower enclosure features, take the hassle out of installation and have your new RODA shower enclosure expertly installed by the people who make them.