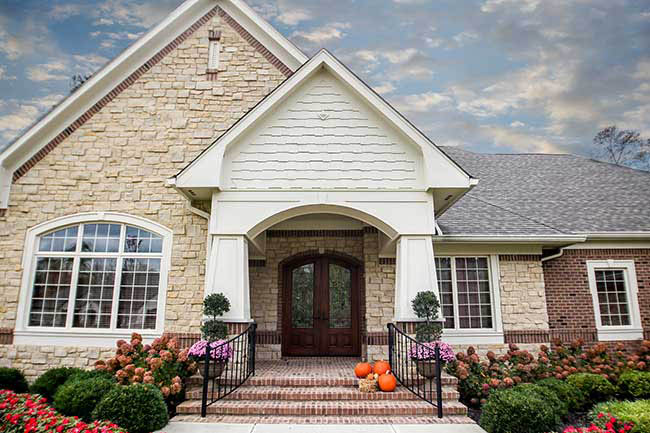 Welcome Home!
Coates Custom Homes opened its doors over 50 years ago. As a company we have built over 900 custom homes in the Dayton, Ohio and Miami Valley area. As a family, we have had the great honor to work with a tremendous group of subcontractors and clients over the years whose individual visions and expertise have made us better and smarter with every home we have built.
One Stop Customer Service
At M.J. Coates Homes, our objective is to provide homebuyers with their dream home while offering them the highest quality in construction and unparalleled customer service. Because we are a family-run operation, we feel that personal attention is of the highest importance before, during and after construction. It is not uncommon for a homebuilder to talk to or see one member of our team almost daily throughout the homebuilding process. We feel as though this is a true partnership between us and the homebuilder, and most often it ends up as a lifelong friendship.
One of the qualities that we are most proud of as a builder is our ability to offer our clients one-stop shopping. Due to the diversification within our group, we are able to provide our clients with experience and knowledge, along with enthusiasm and fresh ideas. With 40 years of experience, we are able to offer assistance throughout every level of the process.
We specialize in:
Building custom homes ranging from $450,000 – $2,000,000
Customizing each home to the owner's specifications
Having a prime selection of lots in the best areas
Providing innovative design
Building environmentally conscious homes with our "Green Initiative" program
Remodeling and upgrading your current home
In addition to building custom homes, we also have operated a gravel/excavation business for over 40 years. We look forward to meeting you and helping you build your dream home.
Credentials
2017 Dayton HBA Builder of the Year
2009 Dayton HBA President