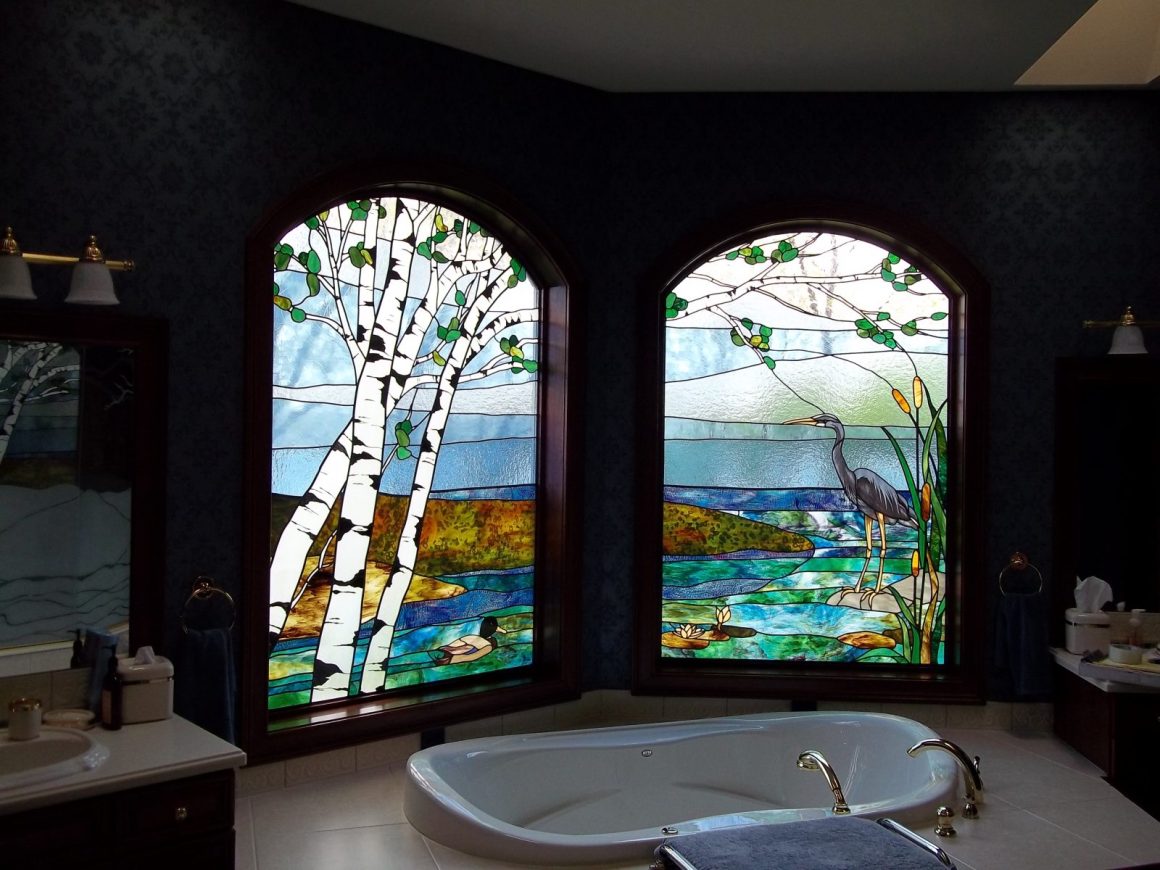 Franklin Art Glass Studios in Columbus, Ohio, offers a variety of custom leaded glass services. These services range from original stained glass design and fabrication to restoration and preservation, custom frame installation, shelving, on-site repair work, etched glass, leaded glass and more.
Rooted in literally generations of family ownership and leadership, Franklin Art Glass is going to be here to serve your art glass needs in the decades to come. Franklin is known for its integrity by not only its clients, but also between the Business Community at large and the Art Glass Community in particular. Franklin has the depth of expertise needed for exquisite craftsmanship, the creativity to develop exceptional designs, a team who listens to their customers, and the confidence to meet challenges. Go in and see Franklin's commitment to quality and customer service for yourself.
Franklin Art Glass is a family-owned business that was established in 1924. Their stained glass studio offers a wide variety of products and supplies for wholesale, retail and hobby customers. Franklin Art Glass is the complete source for all your stained glass supply needs. Go check out their 35,000 square foot facility, or if you are too far, shop for your stained glass online.
Credentials
Member of the SGAA since 1909
Member of the AGA
Member of the Central Ohio Chamber of Commerce
Member of the BIA
Member of the BBB
Member of the Buckeye Lake Region Chamber of Commerce
An EPA Lead safe certified firm
Testimonials
"The transoms turned out beautifully and we couldn't be more pleased. Everyone at Franklin Art Glass was a pleasure to work with. The two installers were very personable, professional, and did an outstanding job of installation. I'm so happy that I listened to you and had your firm do the installation rather than our builder. I don't think it would have turned out as well. We will certainly recommend Franklin Art Glass to our friends."
– Jim & Darcy A. – Dublin, Ohio
"To say that we love the window would be an understatement! During the day, it lends a sense of peace and serenity to our students and staff. Several teachers have mentioned that, if they are having a hectic day, they make it a point to walk up the north stairway so they can see the window and feel its calming effect. At night, it shines brightly as a beacon to all who are traveling on Cooke Road."
– Marian H., Principal -Bishop Watterson High School in Columbus, Ohio
"Thank you for providing the craftsmanship, labor and artistic design for the new stained glass doors in the Parish Rectory Den. Franklin Art's long-standing reputation for fine craftsmanship is apparent in these doors."
– Debbie B., Development Director – Saint Andrew Parish in Columbus, Ohio
"The Sisters would like to thank you for all you did to make it possible for our Chapel windows to be so beautifully taken care of. The men who came to work on them were considerate, helpful and careful. And we are all pleased, thankful and delighted! It is a joy to see the sun shining through the windows and the stained glass so clear and brilliant. As we often hear, 'a saint is one through which the Light of God shines' and surely our windows reflect that!"
– Sister Ann Margaret – Convent of the Transfiguration in Cincinnati, Ohio
"Thank you for such a beautiful job finished in such a timely fashion. We are looking forward to showing the glass work to our friends and relatives at the end of the month."
– Sue and Ken
"I appreciate your prompt repair of my window. And what a nice young man you sent! At age ninety it is encouraging to encounter young people of his caliber. All is not yet lost."
– Mary Alice
"Louis and I wanted you to know how pleased we are with our new windows. The installer did a beautiful job and was very respectful of our property. Our experience with Franklin Art Glass was very positive and we look forward to working with you again."
– Connie
"On behalf of the Springdale Baptist Church near Marysville, we would like to thank you for the excellent work you did on the new stained glass windows you made for our church. They are absolutely beautiful and they perfectly match the larger windows. There have been many wonderful compliments about them. Thank you again."
– Joan
View our work here: