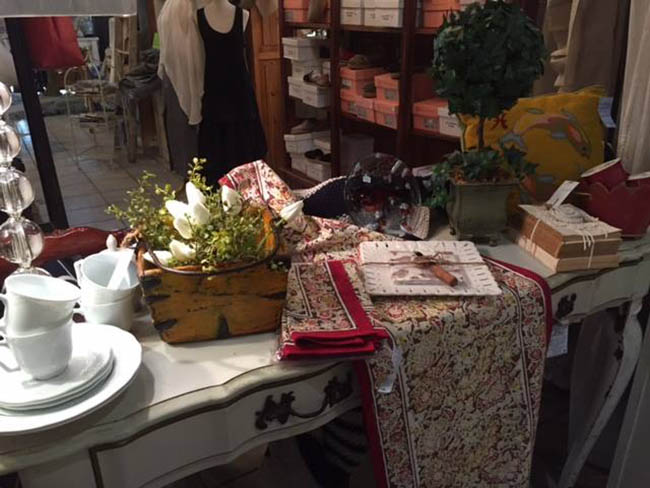 Experience the airy ambiance of curated French Chic—from high-end & trendy furnishings to antique, rustic, shabby chic & affordable. Wander through gorgeous vignettes sipping fragrant tea in a vintage teacup as you explore our effervescent Marketplace.
Delicious Home Décor
New & Vintage Furniture
Fashion & Florals
Tableware & Linens
Bedding & Lighting
Real Milk Paint & Workshops
Full Home Design Service
Testimonials
"This is such a beautiful boutique, if you love shabby chic take a trip to The French Nest Marketplace. There are so many amazing pieces of furniture, it's like looking at artwork, and each corner you turn, there is a new favorite find. On top of all the amazing home décor, they have the most precious greeting cards/calendars, pretty smelling soaps and like a cherry on top, they even have clothing and shoes. The ladies were super friendly and even offered tea to drink. Just remember to see the garden part of the store, it's in the very very back and my favorite part."
Melody K. Riverview, FL
---
"This has to be one of my favorite shops in Clearwater. Inspired by french decor, the owner is knowledgeable on the aesthetic and style of the pieces you may be looking to purchase. When I came in she greeted me with a kind and warm approach. Probably one of my favorite touches she offers every guest is a cup of tea-and I have to say it's pretty tasty! I came in here looking for a weathered window to decorate my kitchen with and she was kind enough to look in every corner and nook of her store. We found what we were looking for and we couldn't be happier with the purchase, and service, this little gem of a place has to offer! I'd highly recommend stopping in and seeing what things you can find to make your home unique."
Erica C. Burbank, CA
---
"Love this place!  I enjoyed walking around the store.  So many wonderful gift items.  I put together a gift basket for my friends' anniversary and they loved everything. Staff is great."
Linda R. Largo, FL
---
"Wow! Awesome shop-modern & shabby chic antique in symmetry! So hard to find trendy quality items here in Florida. The space is pretty large (super high ceilings), lots of exciting finds. Literally spent over a couple hours in this little hidden gem. The bedspread and curtain selections are sooo gorgeous and unique, where did they find them!? And the dishes…Much more than your average home good store. Pricing is fair for the high quality, with a good bargain here and there. And I hear there's a teahouse being created in the back-totes adorbs!"
Soapie C.