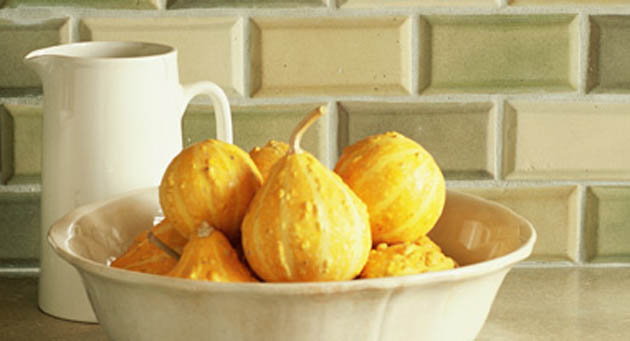 Hamilton Parker began as Hamilton-Parker Fuel and Supply in 1934 on Vine Street in Columbus, Ohio. Today we are a leading building material supplier with a diverse product offering unmatched in the industry. Whether you're simply remodeling or are starting a new home build project, our selection of residential construction products will make any job uniquely inspired and uniquely yours.
Additionally, our deep bench of experts work with builders, designers, architects, remodelers, and contractors each and every day, providing expertise, guidance—even bringing samples to work sites. At Hamilton Parker, it's not uncommon for our team to develop deep client relationships over the course of years. With consistency like that, it's no wonder the construction and architect community in Ohio and beyond relies on us to help them make the right choice.
At Hamilton Parker, we strive to achieve our customer's vision through trust and expertise. Whether it's a commercial or residential project, our mission and our values enable us to ensure our customers build it right, every time.
Products and Services
• Ceramic Tile    • Porcelain Tile    • Glass Tile    • Natural Stone Tile
• Bostik    • Green Tile Products    • Outdoor Tiles
• Commercial Tile Products    • Grout    • Tile Spaces    • Mortar    • Heated Floors
• Floor Drains and Covers    • Tile Cleaner    • Grout Colorant    • Switch Plates
• Brick    • Thin Brick    • Pavers    • Veneer Stone    • Big Brick
• Wood Fired Ovens    • Commercial Brick    • Bentonite    • Eco Brick
• EZ Steps    • Brick Weatherseal    • Gas Fireplaces    • Electric Fireplaces
• Wood Fireplaces    • Fire Pits    • Big Green Eggs    • Fireplace Surrounds
• Mantels    • Gas Logs    • Fireplace Accessories    • Fiberglass Garage Doors
• Steel Garage Doors    • Wood Garage Doors    • Fiberglass Carriage Doors
• Steel Carriage Doors    • Wood Carriage Doors    • Commercial Garage Doors
• Custom Garage Doors    • Garage Doors Openers
Tile adds beauty and a clean aesthetic to match any space inside your home. Additional attractive features include its low-maintenance care, durability and multitude of shades, sizes and fabrications. The kitchen and bathroom are natural fits for tile but its versatility allows for use in living rooms, family rooms, solariums and more. Let the experts at The Hamilton Parker Company help you make the most of this versatile product.
The Hamilton Parker Company is proud to offer a wide range of indoor fireplaces to add warmth, design appeal and efficiency to your home. Indoor fireplaces come in a variety of shapes and sizes and can be an affordable option to help reduce heating bills while enjoying the comfort of a cozy hearth.
Tile Brands Available at Hamilton Parker
AlfaLux
Roca Tile
American Universal
Metropolitan Quarry Tile
Rookwood
Atlas Concorde
Mirage
Caesar Ceramic
MLW Stone
Seneca Tile
Castelli Marble
Original Style
Sicis Glass
Ceramica VIVA
Petra
Sonoma Tilemakers
Crossville Porcelain Stone
Pratt & Larson
Emil America
Epro Tile
Quarry Collection
Ergon Tile
Questech
Vine Street Tile Studios
Imola Ceramica
Ragno
Walker Zanger
RealStone Systems
Island Stone
Refin Ceramics
Marca Corona
Marble Systems
Stone Impressions
NuHeat
Maniscalco
Bati
Equipe
Motiff
Summitville
Lunada Bay
Masonry Brands Available at Hamilton Parker
Belden Brick
General Shale
Glen-Gery
Pine Hall Brick
Redland Brick
Sioux City Brick
Meridian Brick
Creative Mines
Landmark
Natural Stone Veneers
Realstone Systems
Plygem
Fireplace Brands Available at Hamilton Parker
Dimplex
Flare
Hargrove
Heatilator
Mendota
Monessen
Napolean
Mount Vernon Mantels
Magrahearth
Log style mantels
Thermo-rite
Garage Door Brands Available at Hamilton Parker
C.H.I.
Wayne Dalton
Liftmaster
Genie
Testimonials
"Thank you all for such a great evening last Wednesday. The Dayton Society of Interior Designers group truly loved your beautiful showroom. Your gracious hospitality and wonderful food was really appreciated. Great selection of tiles. Service has been wonderful. Amie, Lori, everyone has been very helpful. We will look forward to working with you in the future."
Marlene – Orendorf Interior Design
"I wanted to thank you for all your efforts in resolving our tile stain issue. I have always admired Hamilton Parker for their product selection and sales staff…and you didn't let me down! Your quick response and follow through were wonderful. It's refreshing to see that customer service is still alive and well within your organization. All the best to you and your new team here in Cincinnati!"
Mindy
"Your employees are extremely helpful, knowledgeable and courteous. And your prices are not inflated to extreme highs as other specialty businesses have been, that I have looked at. Thank you! I will recommend you!"
Donna – Referred by Auer Kitchens
"I found kitchen backsplash tile here after looking around at several other tile stores. Amie was very knowledgeable and helpful in ordering. The tile is beautiful in my kitchen!"
Mary – Retail Customer
"Just a warm thank you for hosting such a lovely evening after our tour of the Columbus Showhouse. "WOW" was the first word out of my mouth and it was also my last, as I was entering the bus. Your operation is fabulous! Thanks again and all the best in 2011."
Winnie – Winteriors
"I had been searching for 18 months for backsplash tile when you opened your Cincinnati store. I wanted something out of the ordinary and I found it at your store. My tile is now installed and I am thrilled with the look. Amie was extremely helpful."
Nancy – Retail Customer
"Amie was the best. She was very knowledgeable and responsive. I was doing an entire house, and went to every tile store in the city. There was nobody as helpful or as nice as Amie. I would recommend anybody I know doing tile to go here first. The only thing that kept me from buying more with her was the lead-time on some of the tiles, based on when I was looking, and when the next truck was leaving Canada."
Sarah – Referred by Newpoint Construction Company
"Dear Hamilton Parker person who wants to know!!! To answer your question regarding service: terrific, terrific, terrific. Amie took care of my request, order, and logistics. She was in the Cincinnati office, but arranged for my client to pick up in Columbus. It all worked beautifully!!!"
Jeff – Garth Andrews Interior Design
"I haven't actually made a purchase yet, but have been communicating with Lori for several weeks, and she has been very helpful in helping my wife and me out in our search for bathroom tile. I would recommend someone looking for quality tile to check with HP. Thank you!"
Shawn – Referred by Cincinnati Magazine
"Amie was phenomenal. She worked with us well and provided everything we asked from her. She will be getting repeat business from us."
Josh – Retail Customer
"Great working with Amie. Easy pick up and payment."
Ann – Design Team
"Amie was incredibly helpful and very friendly. Renovating is very overwhelming for me. She made it so easy."
Gina – Referred by Newpoint Construction Company
Credentials