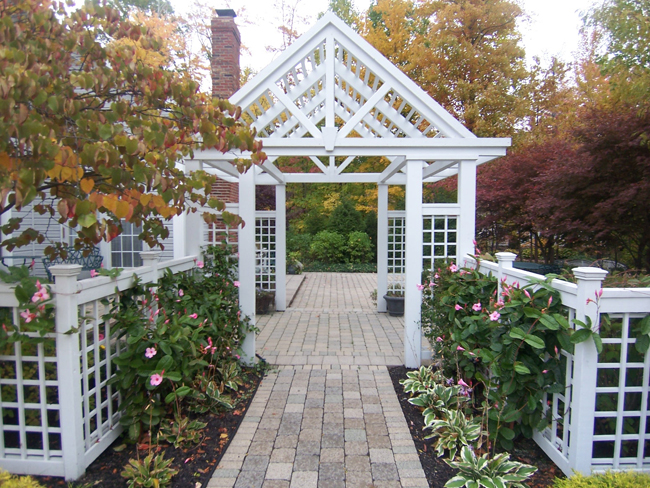 H&M Landscaping, near Cleveland Ohio, was established by Mark Mazzurco as a residential maintenance company. Through hard work and customer satisfaction, it has grown to a landscape installation firm, where we put our clients' needs first.
In 1990, Joe and Mike Mazzurco were brought on board to assure quality control and assist in managing our company's rapid growth. In 1995, we branched out to cover all of Greater Cleveland with an increased focus on landscape design services. This allows our company to take you from the initial design phases all the way through the construction of your new outdoor living space. At H&M Landscaping, our goal is to exceed our clients highest expectations the first time.
---
Landscape News, Tips and Advice from H&M Landscaping
Landscape Material Recycling 
Joseph Wilks, Landscape Designer/Sales
One of the greatest impacts that you can make to better the environment is to recycle! If you have not started this practice, why not start now? When applied to your landscaping, recycling can extend to many materials used in and around the house. A good example would be recycled materials for decks, such as composites. Local municipalities will occasionally have pavers from old streets that have been repaired and then sold to the public. These pavers could be used for inlays and other retro designs. Every little bit that one person can do is a benefit for the environment and can be a sustainable way improve your landscaping.
Credentials