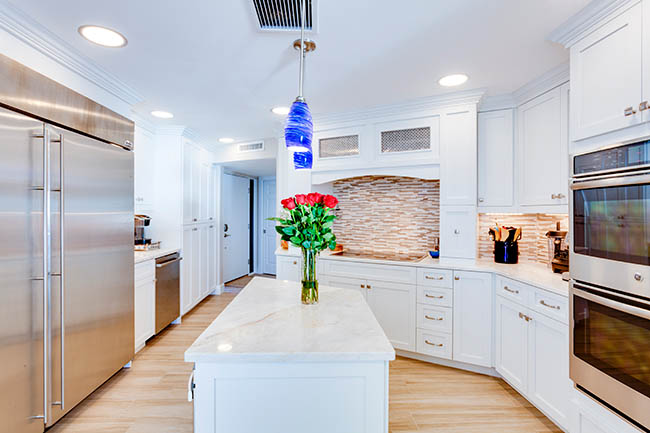 Doug King has over 25 years of business experience in production management, product development and sales for multiple industries. He has spent the last 6 years building a highly respected remodeling and construction business.
He earned his bachelors degree from North Carolina State University and an MBA from Keller Graduate School in Atlanta.
He is a state certified General Contractor (CGC#1520433) and an EPA Certified Renovator.
At King Contracting, Inc. we take great pride in our management expertise and our superior craftsmanship. Our years of experience and commitment to excellence have earned us the reputation as one of the best in the Tampa Bay area.
King Contracting is pleased to announce Realtor RescueTM, a new division that will serve the real estate agent and broker market.
Testimonials
"We worked with Doug King on the remodel of the kitchen in our 1970s Florida-style ranch home. The goal of the remodel was to increase storage, update the look and make the room more user-friendly and functional for our active family of four. Budget and keeping the remodel within the existing kitchen footprint were paramount. Keeping to the project timetable was also important as I work from home. I'm happy to say these goals were achieved within the specified timeframe and budget. His folks were easy to work with and always just a phone call away when issues arose. They checked up on the progress frequently and in person. We are very satisfied with the quality of the work done for the project."
S. Booker, St. Petersburg, FL
---
"We have had both good & bad experiences since moving to Florida with contractors & remodelers. Doug King is among the very best we've experienced. He has competitive costs. All work was completed in a timely manner. All workers had a very professional attitude & were always very courteous. Constant communication about even the smallest issues was very comforting throughout the entire process. In the future, we will always contact Doug King first."
Marsha & Tracey S., Seminole, FL
---
"Doug King provided an exceptional level of service in the redesign of our condo including complete renovation of the kitchen, two bathrooms and flooring. He provided excellent insights on bringing our designs to life.
Our biggest challenge was trying to find and work with a contractor from a distance. Doug made this seamless by meeting with us on short notice, producing plans and detailed budgets. He followed up with great customer service as the work progressed, obtaining permits, sourcing materials, providing photos of the work and called to make sure everything was to our satisfaction. When we arrived to see the finished product, we were thrilled with the results.
We are sure that you will be as pleased as we were to be working with Doug."
Mike & Candace Bondy, King City, Ontario