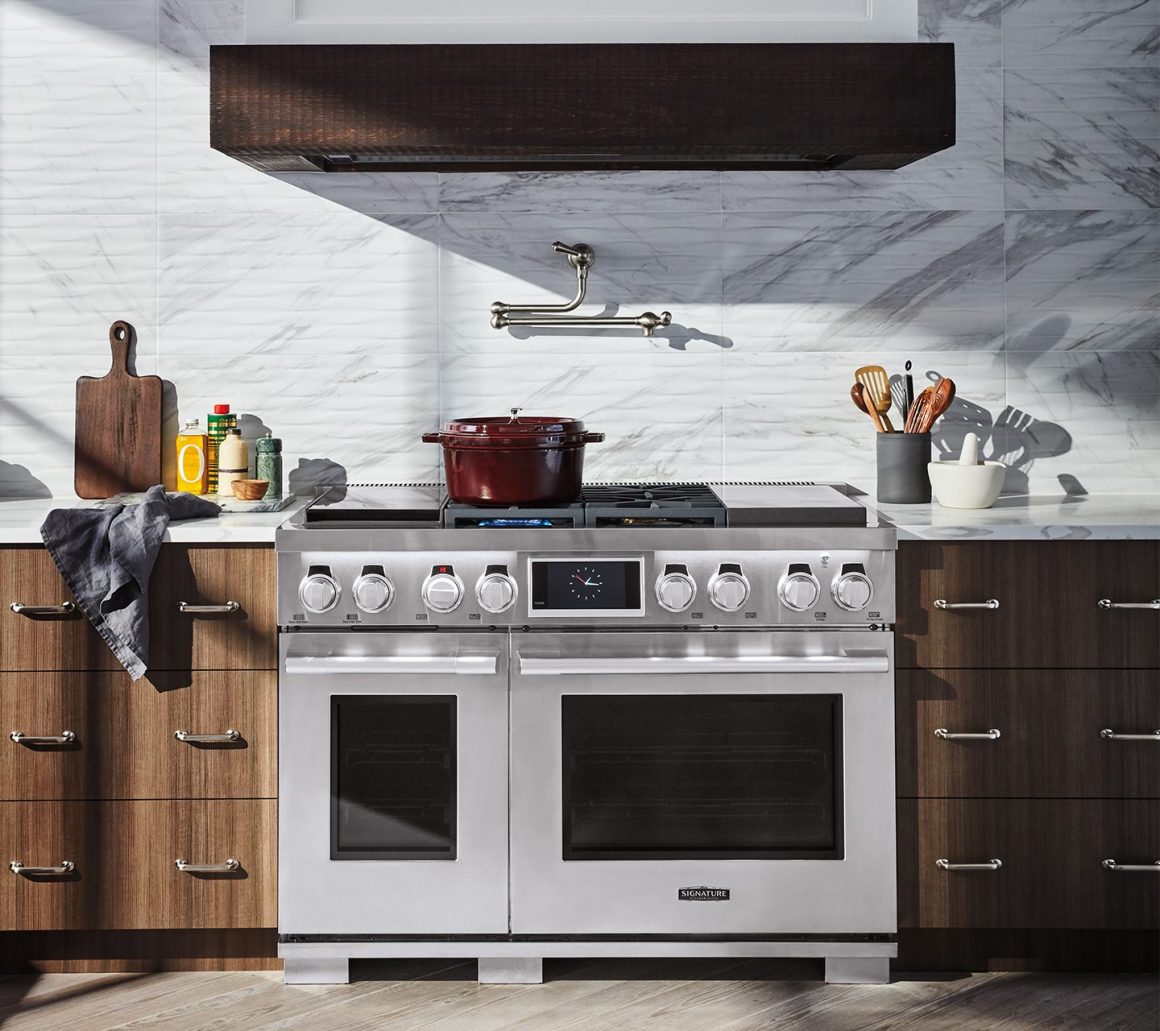 Kitchens.Inspired. is a home furnishings "superstore" carrying the very best in appliances, electronics, furniture, mattresses and home décor. We are three generations strong, founded in 1953 by Robert W. Van Hoose Sr., who was fresh out of the Air Force at the time. With a $1000 loan from his wife, Lorna, in hand he opened his first store.
Mr. Van Hoose operated his business under a very basic principle: giving customers the best possible value for the money spent and, if there was ever a problem, following the Golden Rule. This simple formula has stood the test of time as Kitchens Inspired has grown and is led today by his son, CEO Robert W. Van Hoose Jr. and his two sons, Trey and Stephen.
Testimonials
"Justin Watson is a fantastic sales representative at your Polaris, Columbus, Ohio location. We bought an entire kitchen appliance suite with his help. End to end the experience was exceptional. He followed through with the whole transaction, delivery was also exceptional. The installers were very courteous, friendly and helpful. We would definitely shop here again!"
-Paula Lynch
"Had a great experience at the new Zanesville Ohio store. I went in to get a certain kind of bed for my mom. Met Randy Karns, a very knowledgeable person of the bedding department. This fellow knows a lot about customer care. We had a problem with the bed, nothing big, but he came out on his time and took care of the problem, Immediately. This store has great people. Thanks again!"
-Clare Ashton
---
"Jason Sexton was very helpful. I called and he had already chosen the exact item I was looking for …Definitely would recommend Kitchens. Inspired., and thanks Jason Sexton!"
-Marlene Russell
---
"Portsmouth, Ohio is probably the most welcoming store out there! Honestly without Ashleigh I would be stuck with my old couch! Not only did she help me find the most amazing set but it was amazingly cheap! This is forever my go-to place for my housing needs and I will always be asking for Ashleigh! I immediately felt at home when she greeted me, greatest customer service ever! If I could give 10 stars she earned them!"
-Angela M.
---
"I've dealt with Eunice on numerous occasions in Chesapeake, Ohio and she is hands down the best sales clerk you have! She goes over and beyond for her customers! Highly recommend dealing with her to our family and friends!"
-Jane
Credentials
#9 in Power 50 Rankings of Home Furnishings retailers from Home Furnishings Business magazine
#66 in Top 100 Furniture Retailers from Furniture Today magazine
Named "America's Fastest Growing Home Furnishings Retailer" by Furniture Today magazine