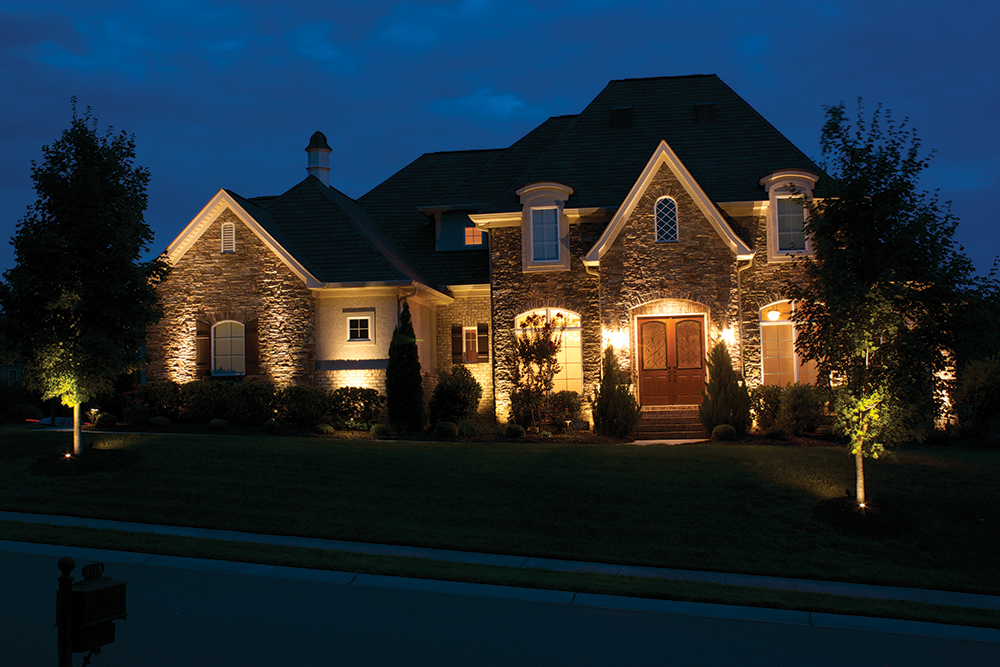 High Quality Affordable Landscape Lighting
Since 2012, Landscape Lighting Resources has been providing high quality landscape lighting to customers in Charlotte, NC, Dayton and Northern Cincinnati, OH. We manufacture or directly source everything that is used in your installation.
From start to finish and years after, we at Landscape Lighting Resources strive to provide exceptional customer care. We have a three-part model for all installations: 1. Complimentary lighting design and estimate 2. Installation provided by well-trained professionals with multiple years of electrical experience. 3. World class service and maintenance in the future. We maintain a huge inventory of fixtures and bulbs for future expansion and service of systems.
Service Awards
Better Business Bureau
Angie's List
Testimonials
From beginning to end, the installation of our landscape lights was a pleasurable, as well as exciting, experience. We've lost count on the number of compliments we've received. A once dark house in the middle of the country, now glows at night to show what we were proud to build.
The installation was simple and looked as if nothing had been done to disturb our yard and natural areas. The quality of the lights is high and durable, yet the most impressive part was the final adjustment. Doug came back to check the lights at night, which makes complete sense, but is not done by other companies.
Since installation, I've asked a few questions via email and have received prompt responses. Thanks for all your help and we look forward to many years of enjoying our lights.
Jake and Kelly Simmons
We used Landscape Lighting Resources in Dayton, OH for the installation of architectural/landscape lighting. We are very pleased with the results and the experience. We found Will Parries to be professional, knowledgeable, and very easy to work with. His crew did an excellent job of installing our lighting. The product, the design advice and the installation can't be beat by the competitors at this price. We would highly recommend Will and Landscape Lighting Resources to the Dayton area.
John B.
I wanted to write to tell you how pleased we are with not only the lighting you sold and installed for us but your speed, professionalism and follow through on our project. You are a great representative of your company and a pleasure to work with.  The lighting has added another level of comfort and security to our home and is above all an attractive addition.  I look forward to recommending you and your product to others.
John H.