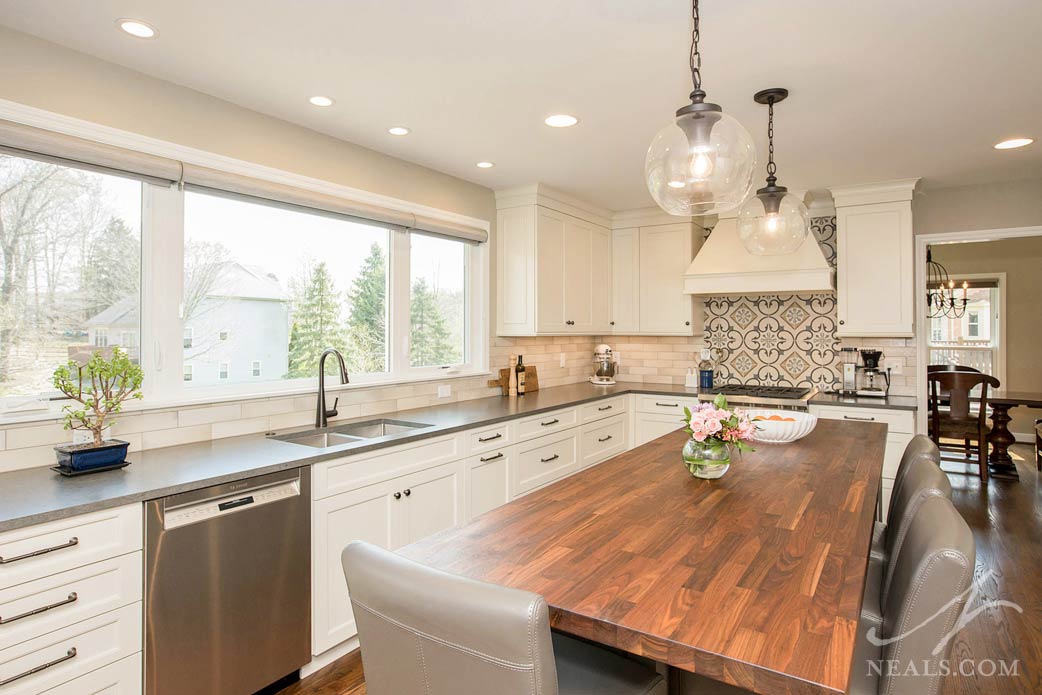 Home Remodeling Ideas at Our Showroom
Neal's Design Remodel is the one-stop-shop for your home remodeling project. Our 5,500 sq. ft. showroom is a wonderful place to visit and explore hundreds of design ideas and samples. Displays throughout the building, even in our offices, provide real-world examples of cabinet, counter and flooring combinations, all designed to help you visualize how your new space could look. In our showroom, you can browse for ideas in a no-pressure environment, speak with a project consultant about your needs, attend a free seminar, or peruse our project photo galleries.
Neal's Design Remodel is committed to 100% client satisfaction. Our approach to remodeling starts with a desire to assist you in bringing your ideas and vision to life. Our expert staff is ready to provide solutions to your unique issues that allow our craftsman to deliver your new or refreshed space on-time and on-budget. We promise to make the entire process as easy as possible on you and your family.
From Idea to Completion : The Neal's Process
• Gather your ideas.
• Share your space and needs with us.
• Meet your designer.
• Make it official.
• Decide on the details.
• Mark your calendar.
• Put your trust in us.
• Enjoy your new space.
• We stand behind our work.