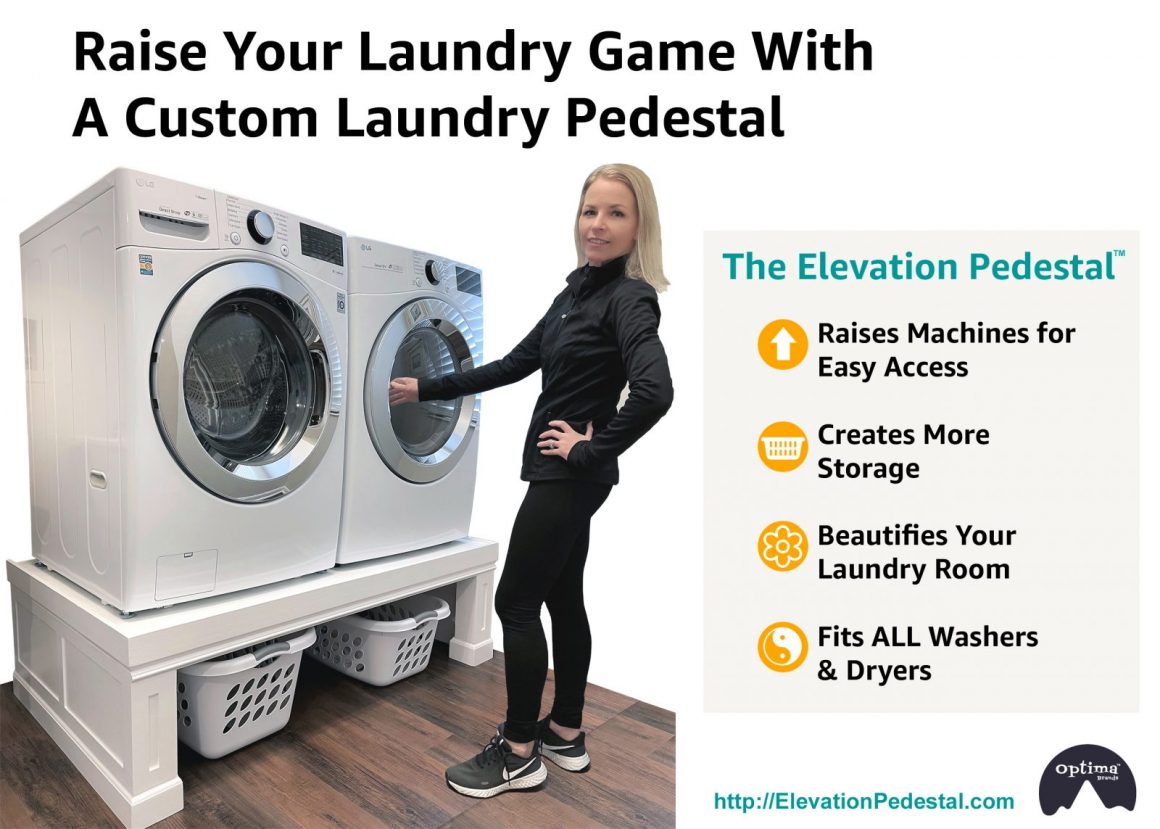 The laundry room… Your next oasis. With as much time as you spend in the laundry room, shouldn't it be as beautiful and inviting as the rest of your home?
Optima Brands' handcrafted laundry pedestals are designed to turn your laundry space into an attractive, highly functional retreat.
We specialize in custom laundry pedestals that elevate your washer and dryer for easy access, adding much-needed storage and enhancing the overall look and usability of your space.
Every Elevation Pedestal is handmade to order using various woods, wainscoting and decorative moldings. Each piece is finished with a 4-step hand-painting process.
From the first cut of the saw, to the last brushstroke on our custom finishes, our aim is to create a unique, highly-functional piece that your family will appreciate for years to come.
We'd love to hear about your project needs – please reach out to us at info@ElevationPedestal.com or call/text us at 513-702-8321, or check out our shop at http://ElevationPedestal.com