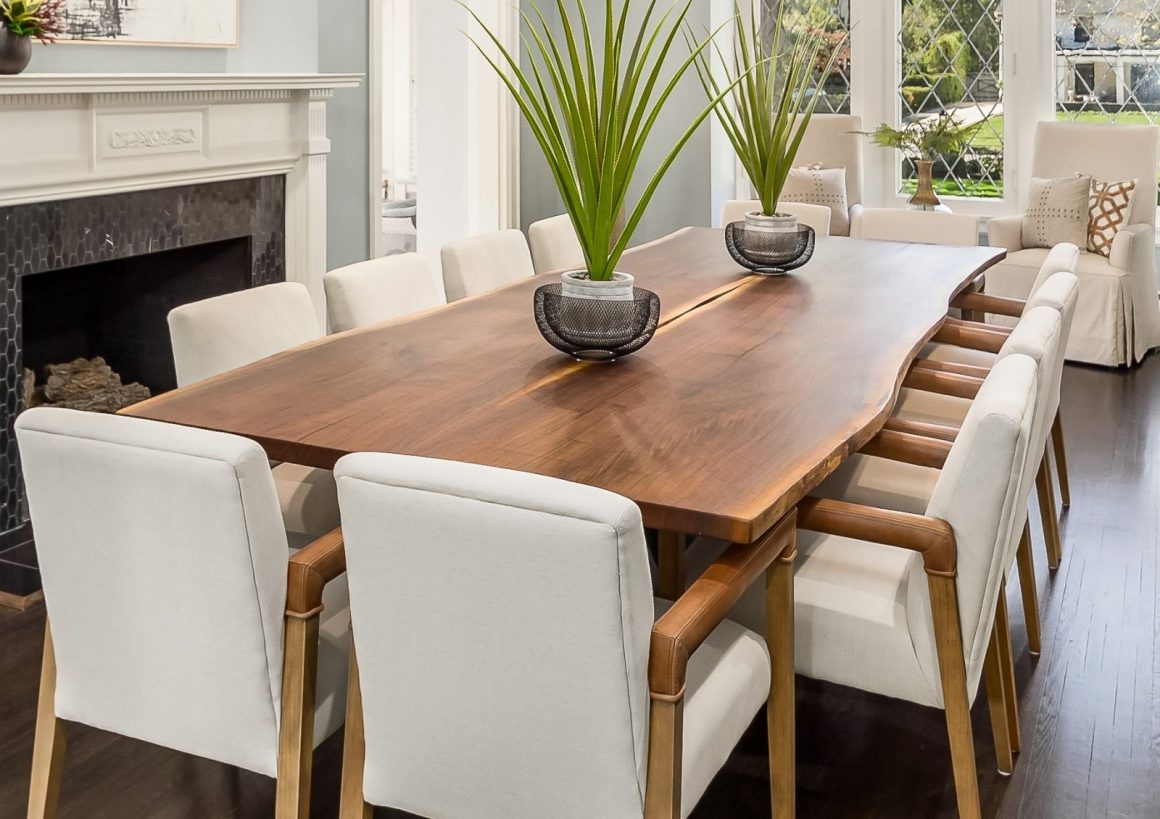 Pathway Tables takes pride in offering the most unique and beautiful live edge furniture available.  Coming from locally sourced Ohio trees that we have milled and dried in our kiln, each piece is thoughtfully crafted with uniqueness in mind.  We take pride in building a family a table for generations of use.
We have a large variety of products available: dining tables, console tables, coffee tables, desks, bar tops, countertops, conference tables, and more!  Many of these products are available in our beautiful showroom, but if we don't have what you are looking for, we will create a custom piece for you, at no additional cost.  Our carpenters will work closely with you to design a beautiful piece, built to your dimensions, style and preferences.
Testimonials
"Every time we have a meeting around our new conference table our clients remark how beautiful it is! We proudly tell them our table was crafted by Noah and his team at Pathway Tables. They have set the bar for live edge tables at EXCELLENCE–you should accept nothing less!"
–Sue Bennett
---
"We had a great experience with Pathway Tables. We worked with Sarah in the showroom as well as Noah, the head carpenter. Delivery was seamless and the table is awesome."
–Lisa Lidke
---
"My boyfriend and I came in with little idea on what we wanted for a dining room table. Sarah walked us through our options and helped us stay within our budget. She responded quickly with any questions we had. The showroom is beautiful and we loved looking at all their different pieces. We are in love with our table! Our friends and family compliment it every time they see it."
–Airielle D.
---
"If you're looking for something unique and personal, Pathway Tables is the place to go! Sarah provides excellent customer service and is a great face for the company. The owner, John, is very passionate for his product. Noah kept me up-to-date during the entire design process. When our table was delivered, both Noah and Andrew were very professional and personable. I would recommend Pathway Tables to anyone looking for a one-of-a-kind piece of furniture. Their Christian based philosophy drew us in, and it was a pleasure working with the team."
–Sheila Thornton
---
"We replaced our dining room table with a beautiful live edge, 9-foot table. Noah worked with us on the design of the legs for the slab, so it was exactly what we wanted. Delivery and setup was smooth and easy. We found everyone we worked with to be trustworthy and open."
–Linda Augspurger