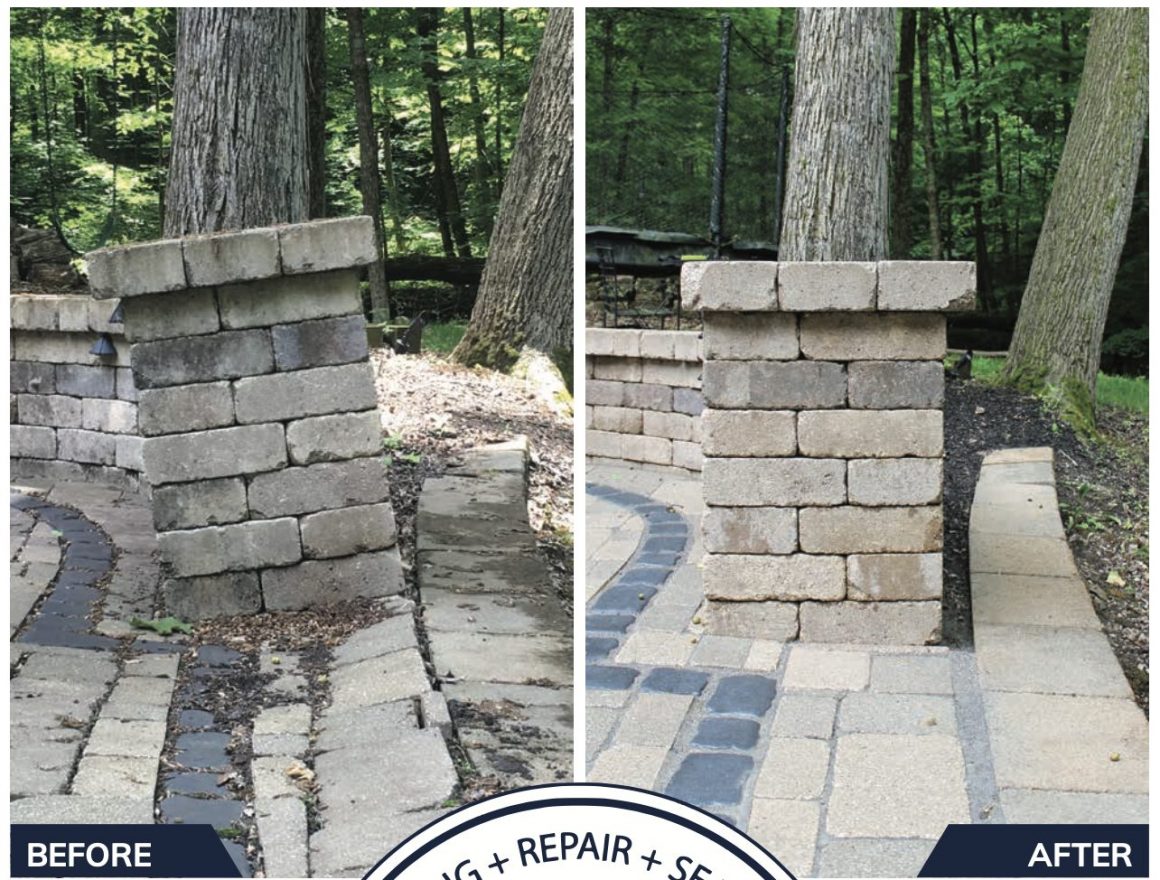 We make pavers look beautiful again.
Our knowledgeable, passionate team strives to restore pavers, educate our clients on continuing care, and set the bar for our industry.
In an industry where paver restoration has no accountability for workmanship, Perfect Paver Co was founded on the belief that customers deserve better and a team of knowledgeable, passionate people are how to accomplish that. Restoring pavers is what we do, and through our ongoing research, development, and training, we continue to set the bar for industry standards in bringing pavers back to life.
Testimonials
 Debbie Weber Boehm  recommends Perfect Paver Co.
 We hired a company to clean and seal our paver court yard. The company made our pavers look worse. They used a very cheap sealer and did not re-sand the joints which resulted in weeds and moss growing in them. The sealer left white spots all over. Our 3 year old pavers looked like they were 10 years old. Thank goodness I found Perfect paver Co. Jake was able to restore our pavers to look brand new!  He was very professional..knowledgeable…caring and is now our go to for all our future paver needs. Top notch customer service! Jake exceeded all our expectations!  Thank you so much! Debb
Christine McMullen
Our experience was amazing, such care and detail was used in this project. We felt like everything was explained in detail. Each time both the repair crew and finishing crew were here, they were extremely polite and very timely! I highly recommend and look forward to doing business again with the company.
Cynthia Brown
Brian and Blake did an excellent job of repairing the pavers on my patio. I didn't expect the repair to look as good as it does! They took care of all the sinking areas and the patio is level. I can't wait to have friends over! They were both so courteous and professional. It's refreshing to know there is a company out there that takes care of their employees, and the employees in turn take care of the customers. Above and beyond expectations!
Jim Beatty
We just finished the first phase of repairs on our front steps and patio, built from pavers. Joey and Mikey were very skilled at dealing with the existing steps and did a very thorough repair. The areas they worked on are good as new. They identified a few additional areas that needed repair at a modest additional cost beyond the original quote, which was a good thing as this uncovered an abandoned rodent burrow under the patio that was causing a lot of settling. The crew was professional and polite, and cleaned the worksite thoroughly. We are looking forward to the cleaning/sanding/sealing crew coming soon to finish the project once the adhesives have cured.