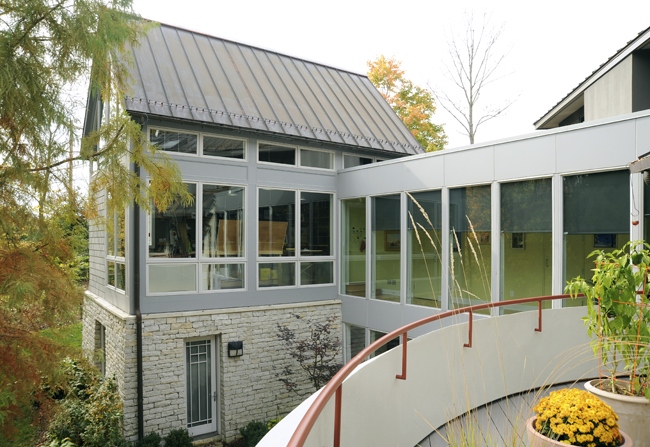 Renovations Unlimited full-service design build home remodeling in Grove City, Ohio, was established in 1993. We strive to provide high quality home remodeling services. We have been the proud recipients of many awards from both the Building Association of Central Ohio and the National Association of The Remodeling Industry.
Services
• Kitchens
• Baths
• Exteriors
• Basement Finishes
• Master Suites
• Home Offices
• Mudrooms
• Bedrooms
• Room Additions
• Porches
• Decks
• Garages
• Additions
• Whole House Renovations
• Home Exteriors
• Design
• Build
• Historical Renovations
• Ongoing Service Work for Customers
Our commitment is to provide professional quality craftsmanship so as to give you, the customer, the best remodeling experience possible while maintaining the ethical and professional standards that you should expect.
• 2005 Coty Award – "Historic Renovation"
• 2005 Best Whole House Renovation
• 2006 "Best of Show"
• Ace Award
• 2007 Best Interior Renovation
• 2007 Coty Award – "Universal Design"
• 2007 Coty Award – "Entire Home Renovation"
• 2009 Regional – "Universal Design"
• 2009 Coty – "Kitchen Under $40,000"
• 2010 Coty – "Addition Under $100,000"
• 2011 Coty- "Addition $100,000 – $250,000"
• 1996 Best Major Home Addition
• 1997 Best of Show
• 2000 Best Historic Renovation
• 2002 Silver Award
• 2003 Gold Award
• 2004 Gold Award
• 2005 Best of Show
• 2005 Remodeler Of The Year
• 2006 Best of Show
• 2006 Remodeling Project Of The Year
• 2007 Gold Award
• 2008 Silver Award
• 2009 Finalist, Remodeling Project of the Year
• 2009 Gold Award, Craftsmanship
• 2010 Remodeling Project of the Year
• 2011 Gold Award
• 2011 Finalist, Remodeling Project of the Year
• Midwest Regional, Chrysalis Award – "Universal Design"
• National, Chrysalis 2006 Award – "Universal Design"
• Region iv, Coty 2007 Award – "Universal Design"
• Regional, 2008 Chrysalis Award – "Residential Interior"
• Region iv, Coty 2009 Award – "Entire Home Renovation"
• National, Coty 2009 Award – "Entire Home Renovation"
• 2005 ACE Award
• 2006 ACE Award
• 2008 ACE Award
• 2009 ACE Award
• 2009 Best Whole House Renovation
• 2010 ACE Award
• 2011 Best Whole House Renovation
• 2011 Region IV; CotY Award – "Addition Under $100,000"
• 2011 National CotY Award – "Addition Under $100,000"
• 2011 ACE Award
Testimonials
"We bought our arts & crafts bungalow in 2003 and turned to Renovations Unlimited for the extensive renovations it needed. Todd and his crew helped us bring it back to life, keeping its character while giving us the livability and efficiency of a more contemporary home. The new room is a graceful addition and looks like it was always part of the house. The Renovations Unlimited team was professional, responsive, and a pleasure to work with. We couldn't be happier with the work they've done for us."
Judy & Craig J. – Grandview
"As an architect, I appreciate Renovations Unlimited's commitment to building our projects as designed. Todd Schmidt and all his staff make every effort to understand the complexity of each project long before they actually begin construction. Their technical knowledge, construction skills, and project delivery significantly enhance our projects. It is for these reasons that our family has selected Renovations Unlimited to construct two additions to our home."
Gary J. Alexander, AIA
"Renovations Unlimiteds customer service was fantastic at every stage of our addition and renovation. The Renovations Unlimited experience was a pleasure and we greatly valued their expertise in navigating the schedule with weekly meetings. They professionally integrated the ideas and creativity of our architect, interior designer, and kitchen designer with great craftsmanship and precision. We would highly recommend Renovations Unlimited to anyone interested in a quality renovation experience."
Mike & Catherine M. – Upper Arlington
"We first learned of Renovations Unlimited about 9 years ago when we were redoing a bathroom in our home. From that time forward we have never used anyone else and recommend Todd Schmidt and Renovations Unlimited whenever asked. In 2005, we completely remodeled our home and bath addition. All we kept hearing from other people was what a nightmare we were going to be in for when we started this project but this was not what we found at all. This was projected to be a 6 month project and it was completed in 5 ½ months! We had every single room of our home under construction at one time or another but it was obvious during that time our comfort was important as well. They strategically made living conditions and accommodations for us along the way and we received weekly updates on the status of everything. Additionally, Renovations Unlimited stands behind their work."
Kandy A. – Bexley
"We are not "handyman" type people and continue to use Todd Schmidt and Renovations Unlimited for everything concerning our home from small to large needs. We are now in the process of re-doing our garage and deck with them. The following characteristics are now important to us and epitomize Renovations Unlimiteds work; on time, on budget, and they stand behind their work."
John A. – Bexley
"Todd Schmidt's gracious spirit put us at ease with rebuilding my parents' home. When I bought my own "fixer-upper", his team restored the charm of a nineteenth-century home. Subsequently they worked with us on a third house and a specialized project at our church. Each time Renovations Unlimited completed the big picture by following through on the details. Their skills and creative ideas made our homes more useful and comfortable."
Tim – Columbus
"Recently, we remodeled a significant portion of our home that we purchased in 1990, including the kitchen, a half-bath, and a laundry room. Todd Schmidt at Renovations Unlimited was referred to us by a trusted decorator. When we began the project, Todd, and Frank, our Project Manager, were total strangers. As the project progressed, they became our partners, and now, with the sawdust gone and our home more functional and beautiful than ever, we consider them friends. Todd and his crew committed to clear, complete, timely communications (ask about the weekly meetings), creative problem solving, and exceptional craftsmanship. They all share a "can do" attitude, sweat the details, are incredibly organized, were available whenever we needed them, and all in all, delivered an excellent value. Moreover, they never forgot that their job site was our home, even as hammers were pounding, saws were buzzing, and the old appliances were carried away. In short, I highly recommend Renovations Unlimited. Fine people doing great work and if you don't believe, come and visit us and see for yourself."
Claudia & Marty S. – Hilliard
"Three generations of our family has used Renovations Unlimited for over a decade. It was important to us to find someone who would respect and work with the integrity of our homes. Since then we have used Renovations Unlimited for all of our remodeling needs both big and small. The employees and trade contractors are hard working, reliable, and friendly. Also very important to us was that the jobs were completed on time, especially when we renovated our kitchen. In all the many jobs we have had done, Renovations Unlimited has always been finished when they said they would be and often earlier than expected. The quality of their work is high end from the plumbers, to the painters to the carpenters. Since we began using Renovations Unlimited, we have recommended them to many friends and family who have all been pleased with their work as well. I think being a repeat customer is a testimony to the work of Renovations Unlimited."
Mariann & John D. – Bexley
Certifications
• CAPS: Certified Aging in Place Specialist
• CR: NARI, Certified Remodeler
• CGR: BIA, Certified Graduate Remodeler
• CLC Certified Lead Carpenter
• UCDP: Universal Certified Design Professionals