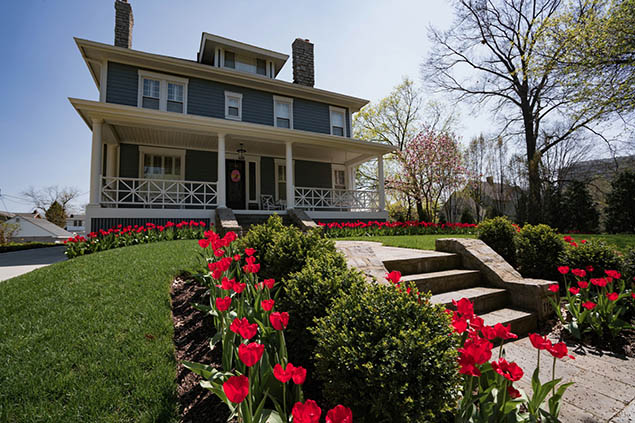 About us
In 2001, Shawn Rine decided he would like to earn a little pocket change. With a used mower and lots of hard work, he got his neighbors' yards into shape in no time. Nearly two decades later, Rine Landscape Group has a few more mowers – not to mention a staff of certified landscape specialists and an extensive portfolio of innovative, functional landscape projects in neighborhoods all over the Greater Columbus Metro Area.
Our mission
The mission of Rine Landscape Group is to enhance the beauty and functionality of every property by carefully listening to and responding to client needs, from conception to completion.
Our promise
Rine Landscape Group promises every customer the best possible service from design to implementation and beyond. We will stay focused on the details and catch the problems that others might overlook, such as the dirty driveway, the corner of the lawn that got torn up, the one paver that is a bit out of level. Rine Landscape Group cultivates a culture dedicated to honesty, continuous improvement and high expectations.
Credentials
Better Business Bureau accredited business, A+ Rating
National Association of Landcare Professionals(NALP)
Ohio Nursery and Landscape Association (ONLA)
Interlocking Concrete Concrete Pavement Institute (ICPI)
Team Member Certifications include :Ohio Certified Nursery Technical, NALP certified landscape installer, ICPI advanced concrete paver installer