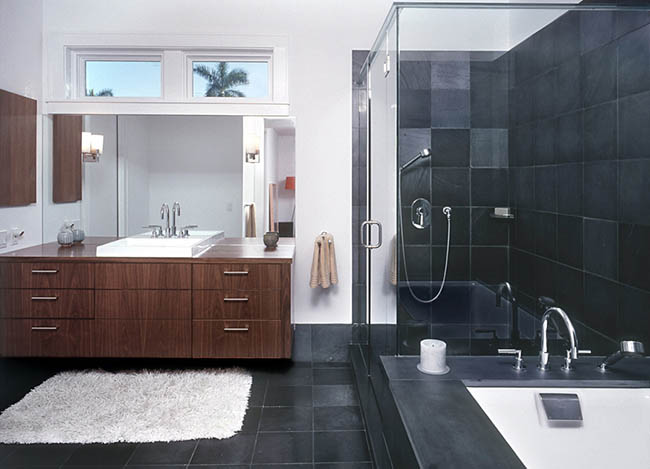 Founded in 1983, Strobel Design Build is an award-winning State Certified Building Contractor. We ensure our clients the best in business practices, construction methods, materials, and building design. We promote ongoing education as a foundation for employee satisfaction and retention.
Currently, Strobel Design Build employs a team of craftsmen with 120 years of combined experience, and with over 80% of company employees holding at least one national certification. We are a proud and active member of the National Association of the Remodeling Industry (NARI) which serves as the voice of the remodeling industry, offering knowledge and training to the industry.
Together with NARI, Strobel "constructs the dreams in people's lives."
Our ongoing engagement with industry peers and educators allows our team to draw on field-tested management techniques and business practices, and provides the best possible communication with our clients.
This commitment to excellence creates confidence and customer satisfaction – more than 90% of our projects are generated from repeat clients and referrals.
Awards
NARI Contractor of the Year (CotY) Awards- Tampa Bay Chapter
1st Place Residential Addition more than $250,000
1st Place Residential Exterior between $100,000 – $200,000
2nd Place Residential Kitchen between $60,001 – $100,000
2nd Place Residential Kitchen between $30,000 – $60,000
Qualified Remodeler Top 500 Remodelers
NARI Contractor of the Year (CotY) Awards- Tampa Bay Chapter
1st Place Residential Historical Restoration under $250,000
1st Place Residential Exterior over $200,000
NARI Contractor of the Year (CotY) Awards- Tampa Bay Chapter
1st Place Residential Kitchen $80,000-$120,000
1st Place Residential Addition $100,000-$250,000
NARI Contractor of the Year (CotY) Awards – Tampa Bay Chapter
1st Place Residential Kitchen $40,000-$80,000
1st Place Residential Bathroom $30,000-$60,000
Testimonials
"We had planned on a total remodeling of the central core of our house for over 10 years. Going into the project we were determined to find a General Contractor that specialized in our particular scope of work (major kitchen reconstruction) and one who possessed a track record of satisfied customers. We found this and more in Strobel Design Build. Don Strobel's success is predicated on his "hands on" project management and attention to every detail of the job to ensure the finished product exceeds your expectations. We were particularly impressed with Don's in-house design services and selection of subcontractors, all of which had been working for him for years. Perhaps our home will be added to the many previous Strobel Design Build projects that have received a NARI award for Excellence."
− Wanda and Kevin Dunn
---
"I can't tell you enough how much we love our home. We are so happy with all the work you and your team have done to make it our home. You were the right choice, no doubt. And there's just no other way of saying it. Thank you so much."
− Lauren and Patrick Dufour
---
"We hired Strobel Design Build for two projects: 1. rebuild an enclosed sunroom into an open front porch (Fall of 2012); 2. rebuild/remodel kitchen (currently in progress). We choose Strobel Design Build for the rebuild/remodel of the kitchen after the excellent job on the rebuild of the front porch. In both cases, Don Strobel sat down with us to discuss the design of both projects, took time to discuss material options, and gave us a schedule regarding each step of the process. He listened to our expectations and assisted us in fine tuning the details that fit within our budget. Don Strobel's experience and knowledge was invaluable when finalizing the details on both projects. Due to the fact that our house was built in the 1930s, adjustments were made as needed when structural issues arose. Don is hands-on and checks on the work of his workers/subcontractors on a continual basis. It is the expectation of Don Strobel that all workers/subcontractors are professional, courteous, efficient, and provide high quality workmanship. In addition, the area is cleaned after each day of construction. The front porch is beautiful and we have received many compliments by the neighbors. The kitchen rebuild/remodel is exceeding our expectations. We are extremely pleased with the workmanship and professionalism of Strobel Design Build and would highly recommend Don Strobel and Strobel Design Build for any construction project."
− Dave and Mary Harbeitner
---
"October 2013 is the most recent of several projects for which we have hired Strobel Design Build. We live out of state and have relied on Don's expertise over a number of years. The project was to tile the walls of a studio in our garage apartment to remedy long-term moisture problems. As always, the debris was hauled away and the entire lower apartment and bath were professionally cleaned."
− Taffney Smith
Credentials