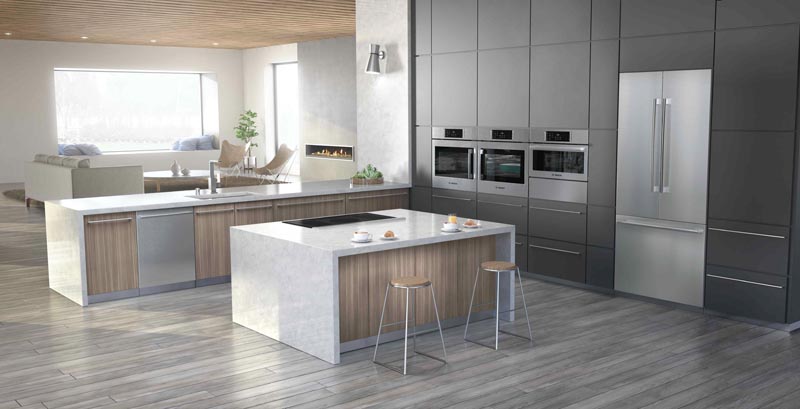 "Our purpose is to provide the best in home appliances matched with unparalleled customer service and knowledge."
The Appliance Loft originated from a professional appliance installation company providing services to most retailers, home centers, and builders within the tri-state area.
After seven years of installing appliances, one of the partners, recognized the local appliance retail business lacked a sense of importance for industry knowledge and professional customer service. The Appliance Loft launched its grand opening on May 3, 2003.
The Appliance Loft is a local, family-owned business that focuses on the customer and providing the most up to date and accurate appliance knowledge in the area. From first time homebuyers purchasing their first refrigerator to a contracting firm looking to purchase appliances for an upcoming building project, the Appliance Loft pledges to serve the customer with respect and guarantees satisfaction.
The Appliance Loft is a member of a national buying group that integrates the buying power of 600 plus stores nationwide. This allows us to provide the best brands at the lowest prices. We also offer professional delivery and installation services. Our showroom features live kitchens with products at every price point.
Located on the fourth floor in the Voltage Lofts, on the corner of Madison and Brotherton roads in Oakley, The Appliance Loft has future plans to expand its niche in the area continuing to provide the same superior brands excellent customer service.
Visit our store to experience the meaning of professionalism and service.
---
Hours
Monday-Friday 9-5, Saturday 9-3