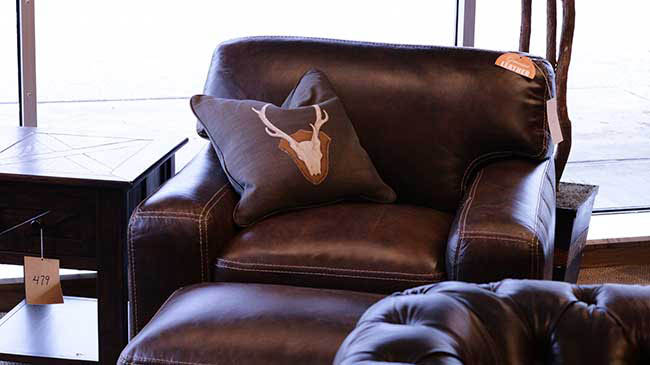 The Cleveland Furniture Company is family owned, Cleveland proud and so excited to serve all the great people in Northeast Ohio!  The Cirino family has been serving Northeast Ohio with quality furniture for over 50 years. Cleveland Furniture Company offers tremendous quality at low prices and 75 percent of our showroom is in-stock, ready for immediate white glove delivery. We purchase all of our inventory in bulk and have a 120,000-square-foot warehouse to give our customers the lowest prices possible on quality furniture.
The furniture we bring in is ahead of the curve compared to all the other furniture stores in our area. We know how to purchase the furniture our customers need for their budget, style and their homes. We also have our unbelievable Design Squad team that will come to your home for FREE to help out with any questions or ideas you may have. Whether it's a $399 order or a $10,000 order, the Design Squad will be there to help free of charge.
This is a great hometown feel furniture store where everyone has a smile on their face when you come in, with the very best sales team who are all professional and know their products.  We take pride in what we do and what great deals we can offer our customers.
Spend less and get so much more quality at the Cleveland Furniture Company!
Testimonials
"I've been looking for a specific bedroom set and decided to look around the Cleveland Furniture Company. I saw the same set I've had my eye on for months at another place. Bob got me such a good deal I couldn't pass it up. He wasn't pushy at all…gave space and was very helpful and informative. Bought the set yesterday and my stuff will be delivered Tuesday, which I thought was pretty quick. I highly recommend him and this place!! Support this local business!"
-Rachel Zallar
---
"I worked with the owners Jason and Paul, and Rick! They bent over backwards to find me the sectional that I wanted and beat the best price that I found online. Their floor room is beautiful! And the service is exceptional!!! If they don't have something in stock they will find a way to get it and give you a great deal. Buy local and don't go anywhere else for your furniture. They are fantastic!!!"
-Grace Jackson
---
"Great customer service continues with the NEW ownership of the old Basista Furniture store >>> NOW Cleveland Furniture Co. I'd like to give a "shout out" to Ann Ziganti who helped us find a matching night stand to the set that we already had. By looking up old inventories and matching the numbers from the manufacturer she was able to contact them and we are now getting one custom built to match our set. We are so happy. Thanks CFC."
-Lynn Smithson Halloran
---
"We shopped over 8 different stores before ending back at the Cleveland Furniture Company. They have the best quality, pricing and selection in the Cleveland area. The staff is very friendly; ask for Jason, Ann or Mark, they all were very informative and helpful in making our final decision. The level of service is second to none. I will definitely recommend them to anyone looking to decorate their home."
-Denise Pastula
Furniture brands we carry