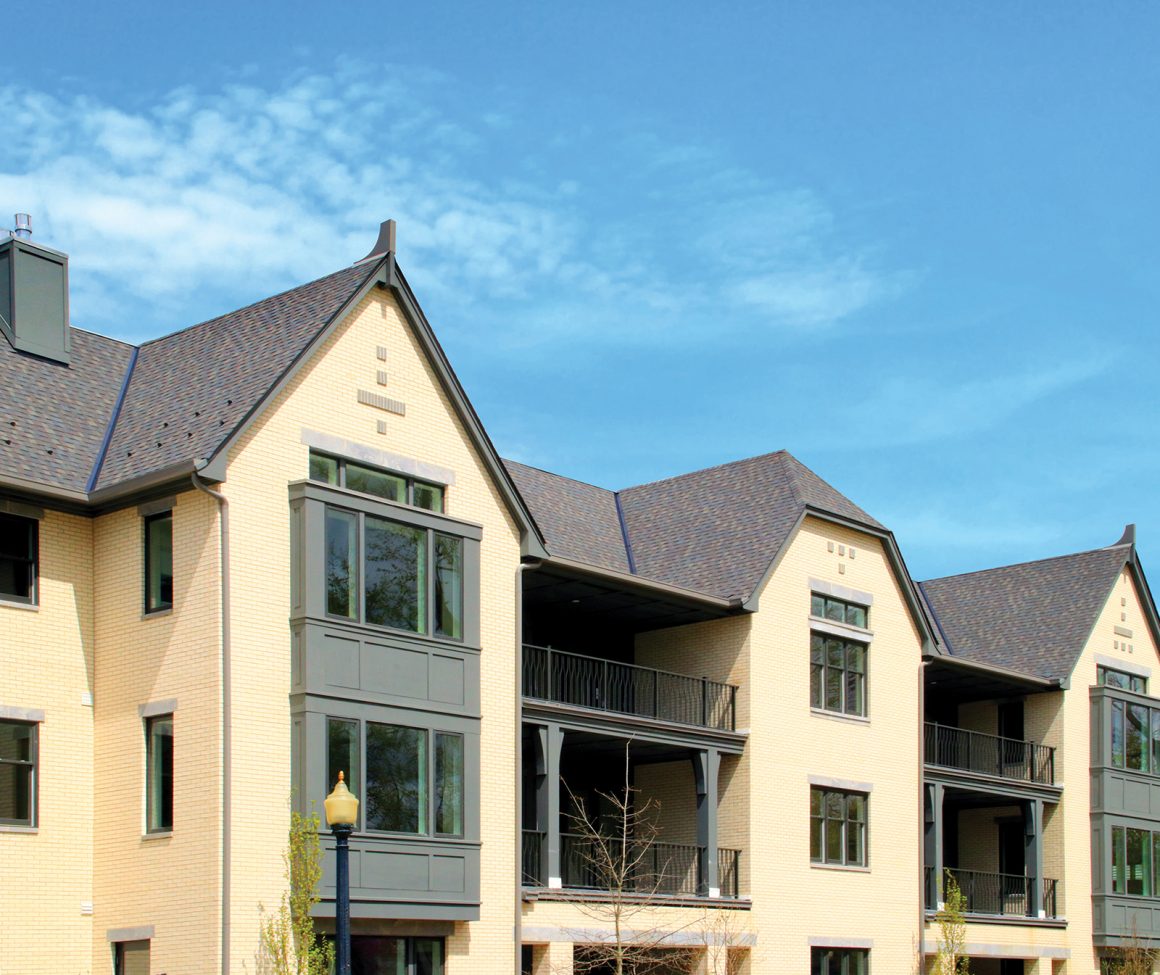 Greiwe Development and partners continue to build upon tradition in Mariemont, Ohio with Hampstead Park, on the south side of the Village Square. The architecture is a modern take on English Cottage design with its steep gables and white brick construction. Historic Albert Place, across the street from the site, inspired the direction of the new development. Designer selected high quality interior finishes, large living areas with tall ceilings, expansive windows, one level floor plans with elevator to garage, fifteen year tax abatement and low condo fees.
Residences include two bedroom and three bedroom with study floor plans. Most residences on the first level have large terraces with direct access to the street. Second and third level balconies provide views of the neighborhood. Ten and eleven foot ceilings are a part of the dramatic living space on the third level. Each residence includes two assigned parking spaces in a secure garage serviced by an elevator to each of the three residential levels. Storage lockers are also included in the purchase of a residence.
Last phase, don't miss an opportunity for the Mariemont lifestyle!