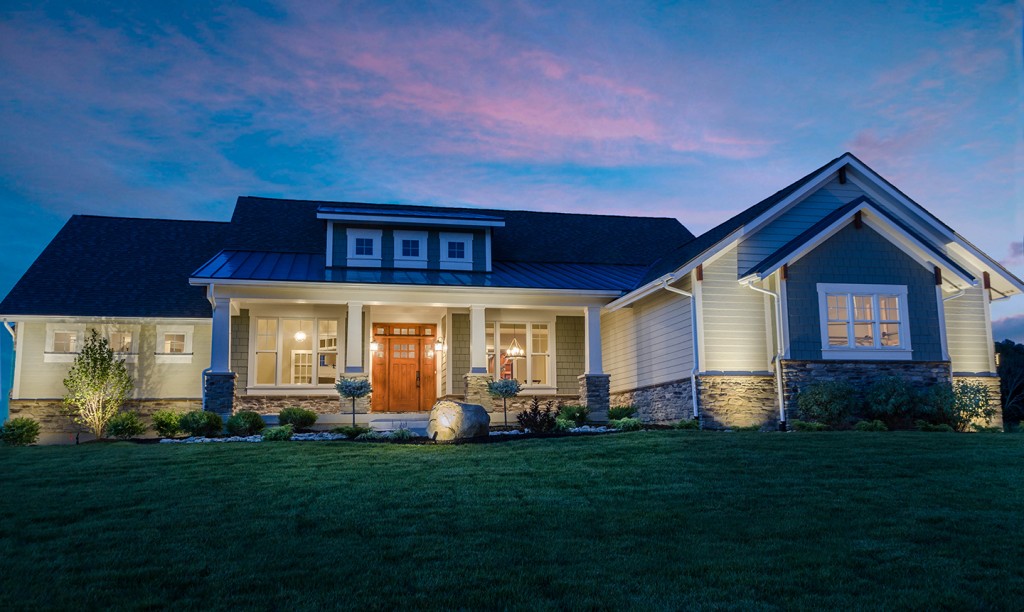 Custom homes demand a myriad of design choices. Luckily, there's a way to enjoy the process without getting overwhelmed.
If you're dreaming of a one-of-a-kind house with highly personalized design details, you'll no doubt want to hire a custom builder. A custom design-build team makes it easier for you to create that dream home. However, the custom process can be long. And even though you may welcome the prospect of being deeply involved in all the design decisions, the truth is it can get a little intimidating.
"A custom home is a rare event in someone's life, and it should be a joyful one," says Angela Clark, VP of Marketing and Realtor for Design Homes & Development. "But because the experience is so rare, you can't be expected to stay on top of all the details and not get overwhelmed."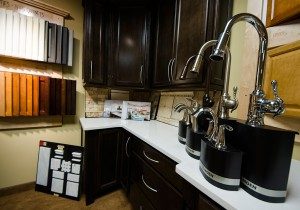 To keep their clients happily involved, Design Homes & Development did two very important things. They created an everything-inclusive Selection Center featuring design elements that can't be found in the big box home stores, and staffed it with someone Angela describes as an "amazing resource," interior designer Laura Sweeney.
While custom home buyers typically expect to work with an architect and a construction supervisor, they don't always insist on having an interior designer on the team—essentially, the third leg of the stool. It's a good idea.
Interior designers make it their job to know individual needs and tastes, keep their clients on budget and guide them through the forest of finishes, fixtures and seemingly endless design elements.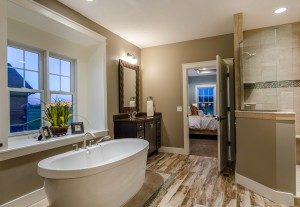 "Laura does even more than that," says Angela. "She has great relationships with vendors, and stays on top of trends. She's able to show you the best of the latest trends before they hit popular design sites, like Houzz." Angela hastens to add that the "best" things are not necessarily the most expensive things, thanks to Laura's discriminating eye.
Having an in-house selection center and a triumvirate of experts naturally shapes how you and the custom-build team will work together. It's an opportunity for a closer, more comfortable relationship.
"If you're in the process of choosing your custom builder, you'll want to get references as a matter of course," says Angela. "In our case, you're welcome to visit our Selection Center while you're still deciding. Because we know how important it is to find a team that can help you smooth out the emotional ups and downs common to the new home journey."
Related articles across the web