TODAY'S HOME INTERIORS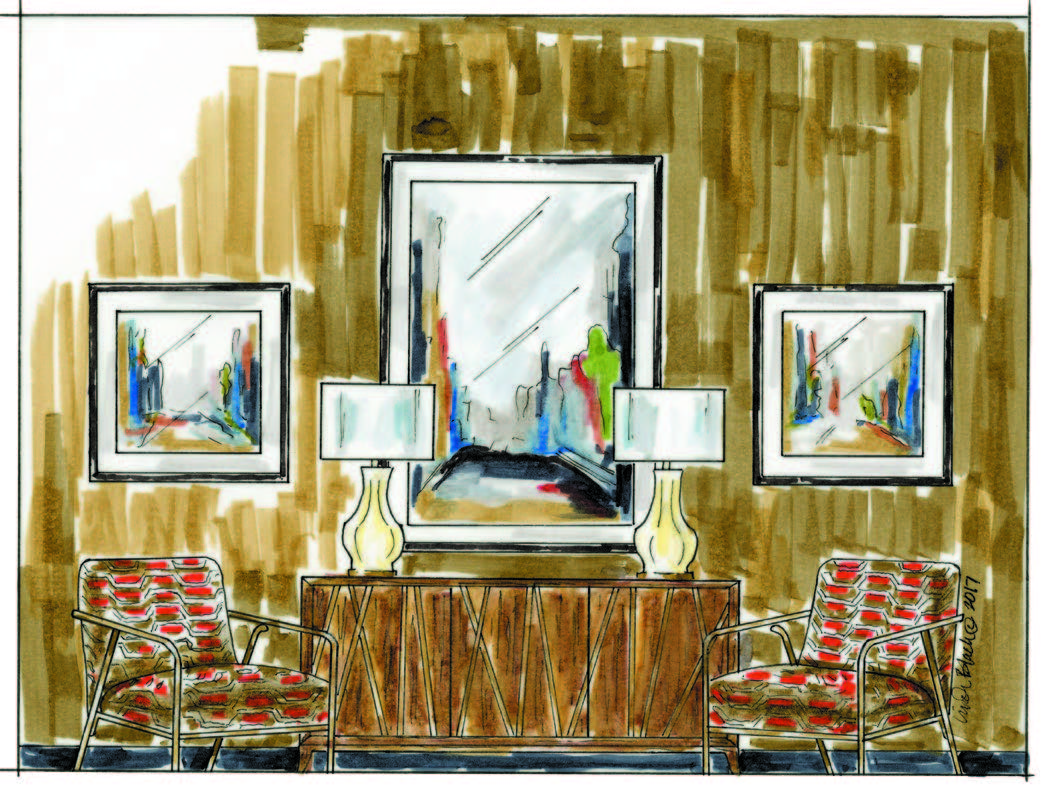 INTERIOR DESIGNERS: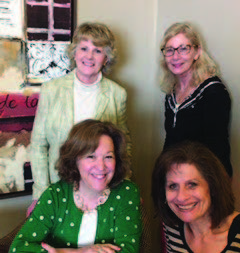 Urban living offers the opportunity to express your style through the use of casual, yet sophisticated design. The main living space features a palette of warm neutrals with bold accents of cayenne. The Gathering Island, one of the most innovative furniture designs by Stickley, serves as a transition from the kitchen to the great room. A comfortable sofa in white Crypton fabric shows how easy it is to buy the look you want without having to worry about cleanability. With Crypton, spills clean off with soap and water! The Lexington chairs feature a frame inspired by nature, with a simplicity that allows the bold print to be the star. Large, colorful abstract art enhances the ample wall height in this room.
The Master Bedroom features a metal and fabric poster bed in a fresh steel color. Case pieces in this room reflect the casual finish that we all want in today's fast-paced life.
The office is a quiet respite from the pressures of a hectic day. With a metal-topped writing desk, and linen chair, flanked by tall bookcases for extra storage, this space has a place for everything. The chair and ottoman provide the perfect spot for getting away from it all.
At Today's Home Interiors, we offer stylish home furnishings that fit your lifestyle and budget. Of our hundreds of fine lines, we utilized Stickley, Century, Lexington, Hooker, Universal, Hancock & Moore and Thomasville. We proudly offer our design service at no charge. Let our expert design staff help you design the space you want at a price you can afford.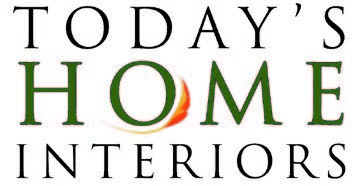 1000 E. Dorothy Lane, Kettering Ohio 45419
937-294-0368
info@todayshomeinteriors.com
www.todayshomeinteriors.com
DESIGN SOURCES
LIVING ROOM
PAINT:
Virtual Taupe SW7039 by Sherwin Williams
FURNITURE:
Stickley, Lexington, Hooker, Universal, Century
KITCHEN
PAINT:
Virtual Taupe SW7039 by Sherwin Williams
BEDROOM 1



PAINT:
Requisite Gray SW7023 by Sherwin Williams
FURNITURE:
Universal, Hancock & Moore, Jessica Charles
BEDDING:
Eastern Accents
BEDROOM 2



PAINT:
Balanced Beige SW7037 by Sherwin Williams
FURNITURE:
Thomasville, Hooker, Stressless
BATHROOM
PAINT:
Habanero Chile SW7589 by Sherwin Williams