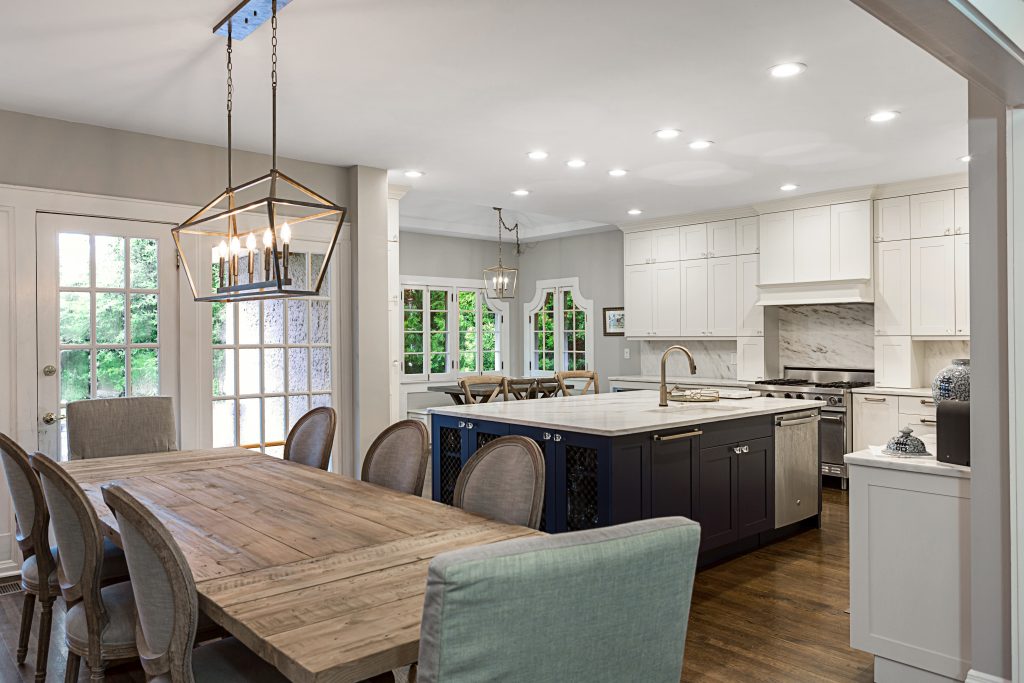 It's not every day that you get to upgrade multiple areas of your home, but a couple in Clearwater, Florida was determined to make a difference. With the idea of opening the floor plan between their kitchen and the rest of the house, they turned to the professionals at Nelson Construction & Renovations, Inc. for help.
The couple had a few different goals on their remodeling checklist. "The lady of the house wanted her dream kitchen, while the man of the house wanted a custom entertainment center," says Dominique Nelson of Nelson Construction & Renovations. Luckily, the Nelson team was able to develop a plan to suit all of their needs.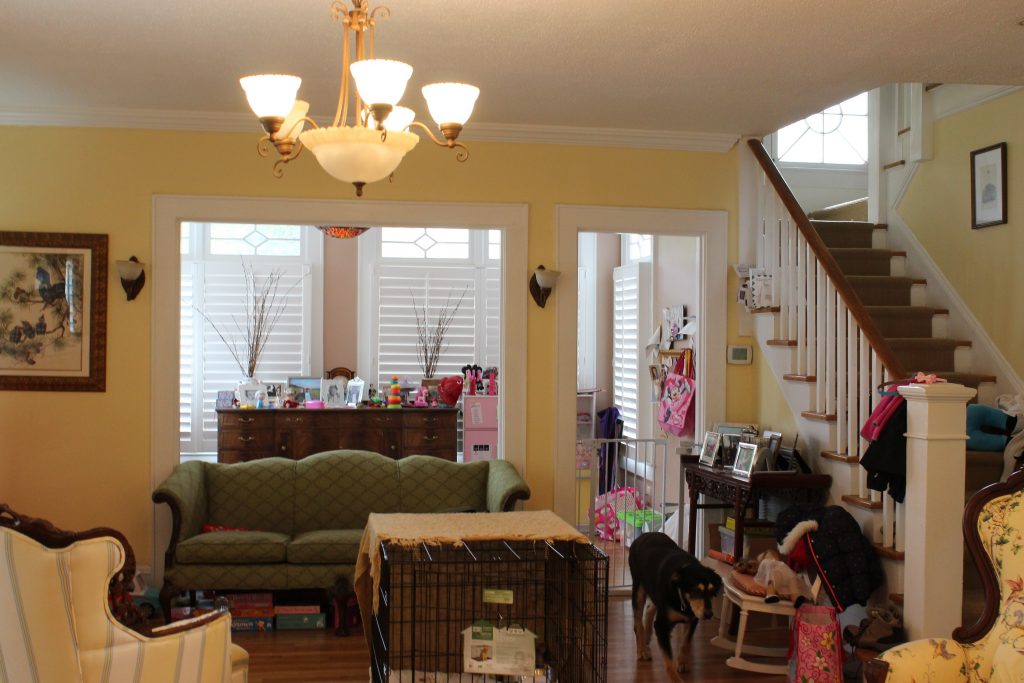 Beginning with the kitchen, which was outdated with old cabinetry, ceiling tile, and Spanish flooring from the 1970s, their first goal was to open up the space. This meant removing two walls that separated the kitchen from the rest of the home. Unfortunately, one of the walls was load-bearing, and had to be carefully demolished and replaced with a steel beam as to not leave the second floor unsupported.
The newly renovated kitchen comes equipped with endless modern finishes, including a marble backsplash, unique light fixtures, and brass pulls. Further, Nelson Construction was able to create a unified color scheme incorporated throughout the renovations, which included the custom entertainment center as requested by the homeowners.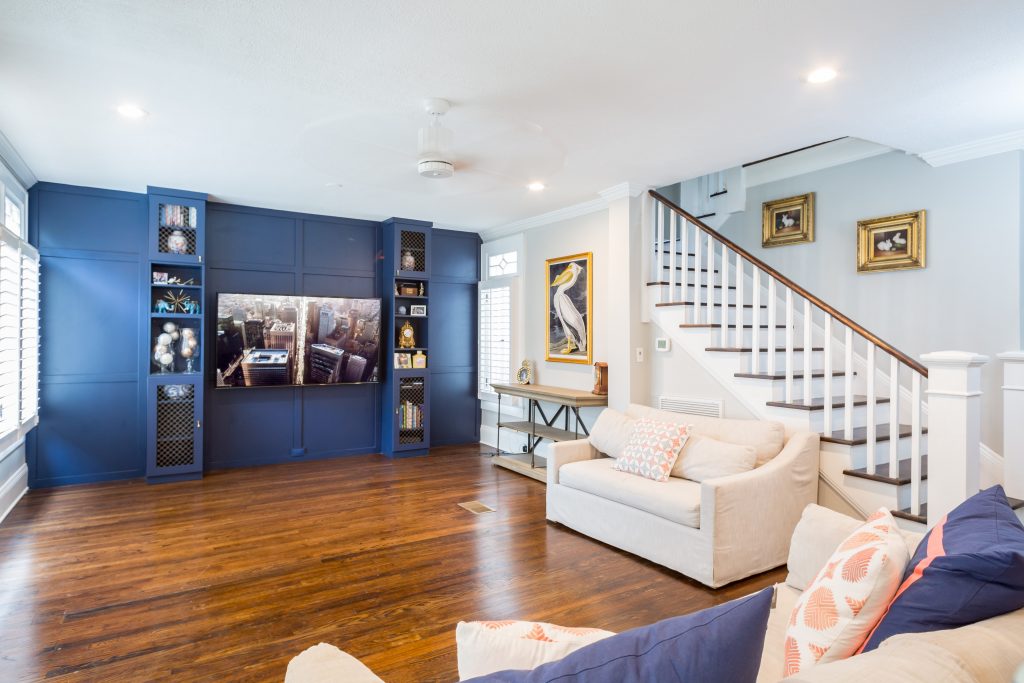 Once the initial renovations were complete, a designer with Nelson Construction was brought in to assist the homeowners in choosing complimentary furniture that put the finishing touches on their home upgrades. "The finished project is now much lighter and more open," says Nelson. "The final result is stunning."
To learn more about completing your dream renovations with the experts from Nelson Construction & Renovations, call (727) 596-9006 or visit their website.