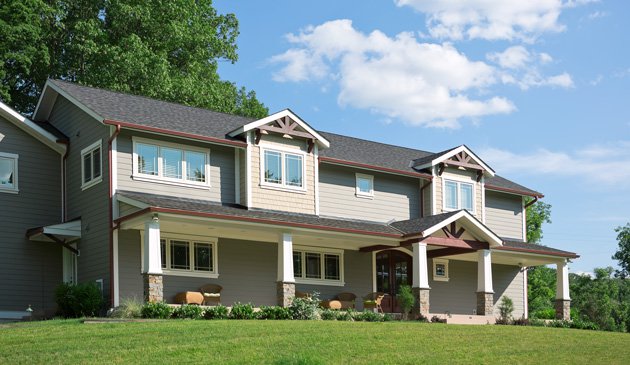 "Nothing lasts forever" is one of those universal truths that homeowners need to accept whenever setting expectations for the lifespan of a home remodeling project. This seems especially true when it comes to painting a home's exterior, where it's not unusual to see fading color and other performance issues begin to appear a mere 5-7 years into a new paint job.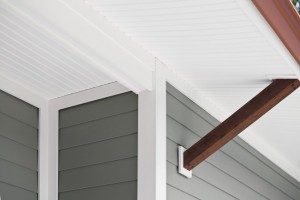 That's why it's quite newsworthy when a new home siding innovation from Royal® Building Products guarantees that it won't fade for 25 years! Royal's Celect® Cellular Exteriors is an upscale cellular PVC siding product that has been engineered to simulate the look and feel of wood, while outperforming the real thing in its ability to resist rotting, cracking or peeling. The product is treated with Celect's fade-resisting Kynar Aquatec® coating, which stands up to chipping and flaking. If that weren't enough, Aquatec also repels water, mold, mildew and dust, allowing the siding to be cleaned with a simple garden hose.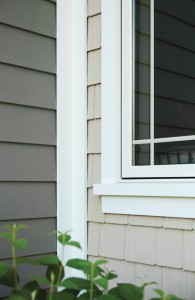 With 18 rich colors from which to pick, the Celect product is produced in panels that simulate the look and feel of wood clapboard. It also has the structural integrity of the real thing, making it dimensionally stable and easy for a professional to install. Instead of butting two courses together, Celect snaps together via a tight interlocking joint system. Unlike vinyl siding, it doesn't require overlapping panels, and unlike fiber cement siding, the pieces aren't butted and caulked together. All of this adds up to a product that is virtually seamless to the eye and impervious to the worst of weather.
Celect also manufactures an array of beaded planking, moldings and trim from the same fade-resistant cellular PVC. By making these materials available in same color palette as the siding, Celect ensures that the home is consistently as beautiful as it is maintenance free, top to bottom.
For any homeowner who has long faced the ongoing struggle to maintain the exterior of their home, Celect® Cellular Exteriors offers what could be a solution to break the cycle…forever