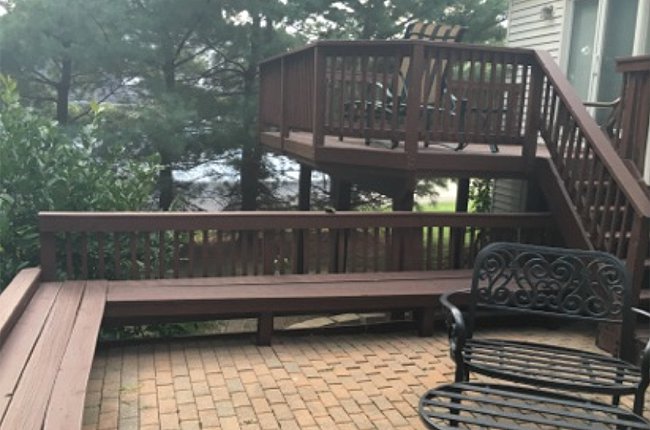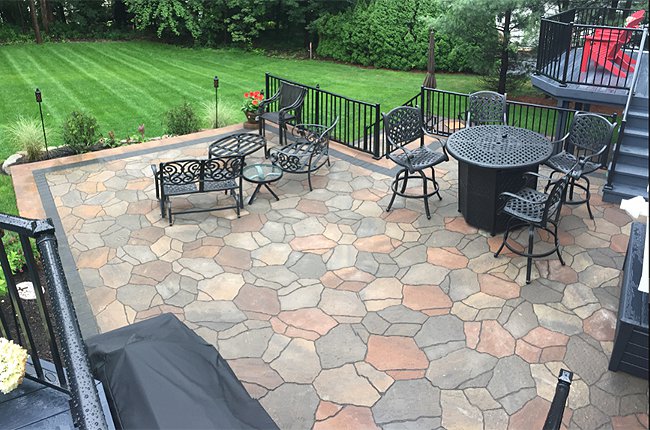 Content provided by H&M Landscaping
When a wood deck and a stone patio began to show their age, owners of a home in Bainbridge, Ohio, called the veteran designers at H&M Landscaping to reimagine their outdoor living space.

The homeowners wanted to enjoy the view and also improve access to the back yard. Although the project had three levels, the homeowners had to walk across the lawn to reach the patio.
The owners were thrilled when the H&M designer returned with innovative solutions for the reimagined backyard. Then it was time to bring in the expert H&M craftsmen.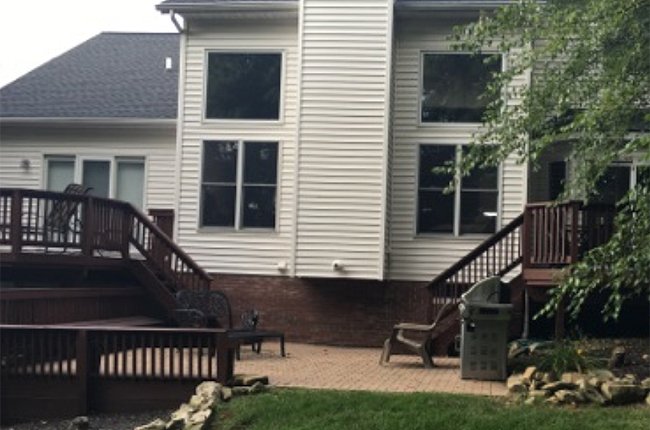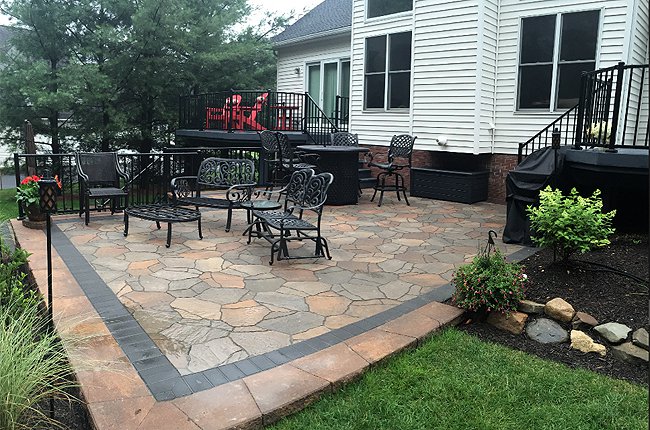 The wood deck on the highest level was replaced with a new composite deck material from TimberTech, while commercial quality aluminum railings replaced the outdated wooden rails. Bright red Adirondack chairs provide bold accent colors, giving the deck a fresh, modern look.
The masonry patios on the middle and bottom levels were replaced with Mega-Arbel pavers surrounded by a dark sailor course border. New black patio furniture was chosen to match the railing and provide contrast to the home's white exterior.
H&M constructed VERSA-LOK retaining walls to support the redesigned middle level. New stairs made of the same material as the deck now connect the middle and lower levels – no more traipsing across the lawn to reach the patio.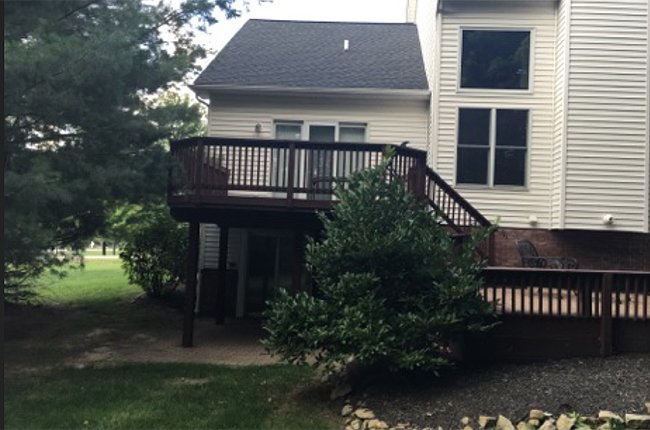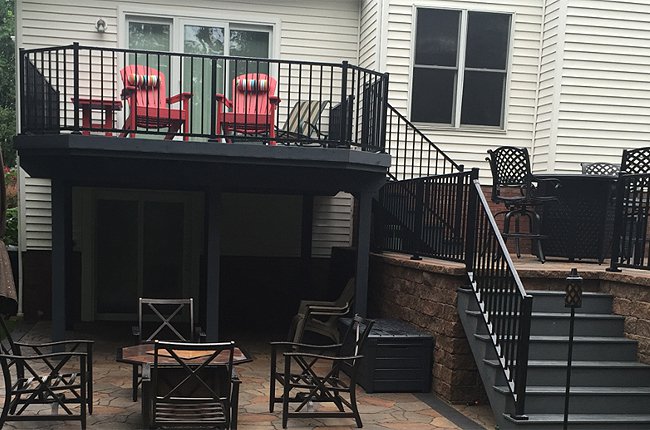 Heavy-duty table and chairs were selected for the lowest patio, creating another pleasant place for family and friends to gather.
This project will provide the homeowners years of low-maintenance beauty and add to their home's value. Our designers and craftsmen were pleased to give the family a much more functional outdoor space.
To learn what H&M Landscaping can do for your home's outdoor spaces, call 440-564-1157 or visit www.hmlandscaping.com.