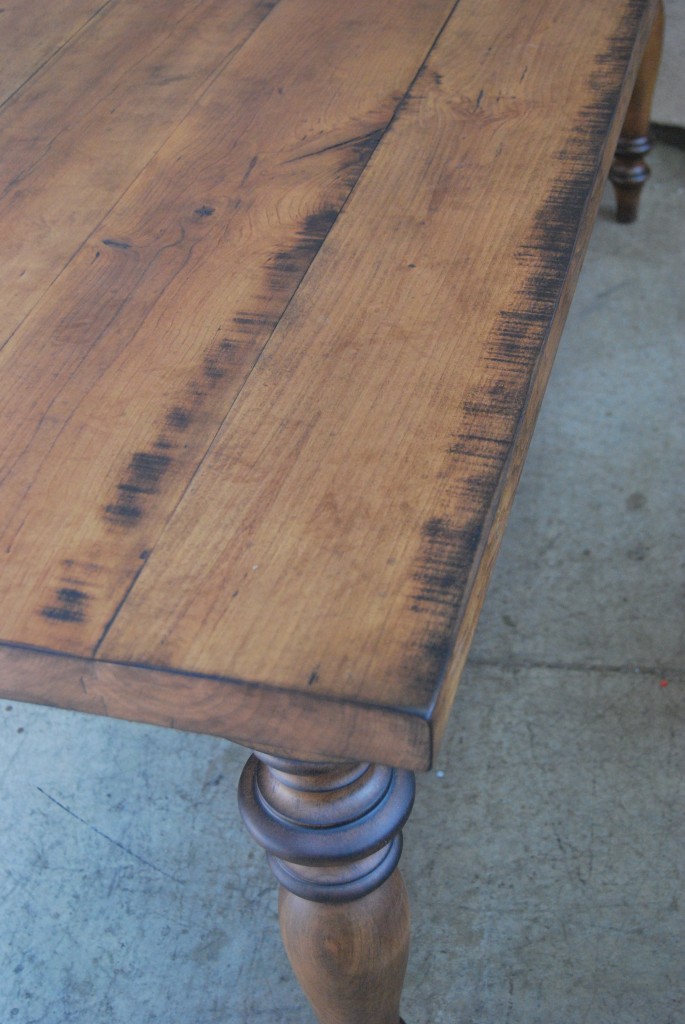 If you've ever been in the market for hardwood furniture, and had a difficult time finding something that will stand the test of time, you aren't alone. Homestead Furniture owner Ernie Hershberger has these helpful tips to help you find heirloom quality furniture.
Materials
Check the materials closely. Growing popularity of fabricated wood and plastic imitations of wood resulted in a plethora of wood products that likely won't last you beyond the next 10 years. They look similar to the real thing, but don't act like the real thing. Even an untrained eye can quickly detect a fake. If you're unsure, Hershberger suggests bending the wood. If it's made of unnatural materials, the wood will easily break when you try to bend it. Hershberger says furniture made with solid hardwood is optimal for long-term durability.
Width
Ideally, each wood plank should be no greater than four inches wide. Examine how each plank fits together. Larger planks should fit together perfectly with very little space in between. You may have come across furniture in an antique shop where the wood is cuffed. With today's technology, Hershberger says, they are able to create furniture that will not cuff easily. Therefore, you should be able to hand it down to your grandchildren without worrying about whether it will buckle under pressure.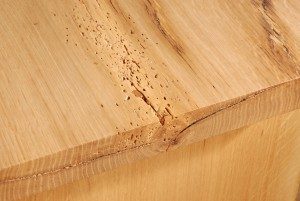 Grain
Make sure grain patterns are running in opposite directions. Trees grow naturally in a circular pattern. So you'll notice on most planks of hardwood, the grain on the edges is curved. On flat surfaces, the grain should be running in opposite directions. Grain running in opposite directions creates a smooth, flat surface that won't allow the planks to cup, as they get older.
Moisture Content
Ideal moisture content for hardwood furniture is between 6-8%. If the wood has the correct moisture content, Hershberger says, the glue joints will bond better. In other words, the viscosity in the glue will soak further into the wood grain, which creates a better bond. Anything outside that range increases the chances of the wood changing over time. If you buy direct from the craftsman, Hershberger says, they should be able to give you all the details about how the piece was manufactured and its moisture content.
Ask Questions. Think Glue.
Good glue goes a long way. It's usually difficult to tell at first glance how a design was glued together. The expert says, if glued properly, the bond will be more durable than the grain itself. Glue should not protrude from the joints. A fast setting glue won't be absorbed properly while slow setting glue won't form a strong enough bond between planks. Hershberger suggests asking about adhesives. When properly cut joints are combined with proper lumber glue, the glue will soak in about an eighth of an inch, creating a seamless bond that will last decades.
Dove tail and mortise and tenon joints are also a good sign. Make sure other joints are glued and screwed.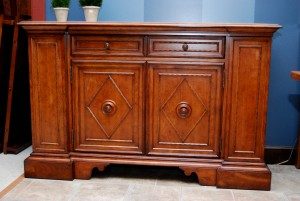 Surface Finish
Disasters like spills, stains, and wear are often inevitable. Look closely at a piece of hardwood furniture's finish when thinking of purchasing. Homestead uses a catalyzed conversion product as a surface finish — Tested against disasters like water and even battery acid; it guarantees to stand the test of time. Without the right surface finish, the spill will be absorbed by the wood and stain it.
For more information, visit Homestead Furniture online here.