Content provided by Addison/Dicus & Bailey Company
We get a lot of questions about the best way to place a rug. Here are some suggestions with a few principles that you might find helpful.
Defining an area
Rugs can corral a seating area in the middle of a large space and make gathering there more intimate.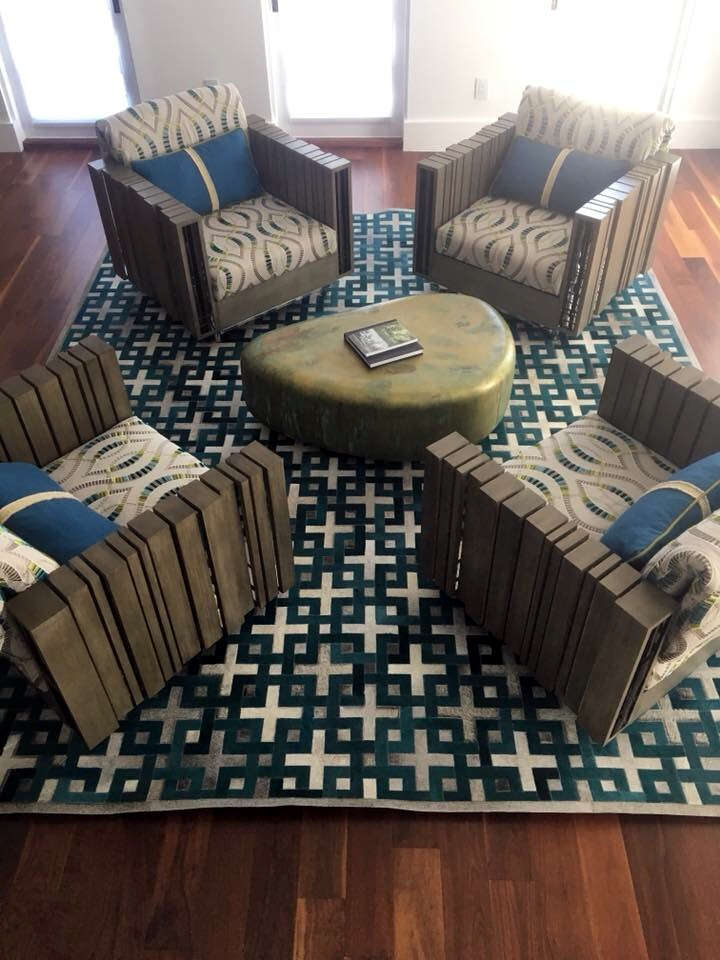 When setting out to define space, it's easiest to have a rug that contains the entire setting, front legs and back. But this is not always possible. There are ways to deal with rugs that are not large enough to contain all the legs of all the furniture.
In the bedroom
There are two configurations that guide most bedroom rug placements.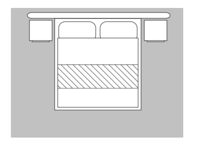 Here the rug is under both the bed and bedside tables. It is suggested that about 18 inches of rug space be available for bare feet all around the bed.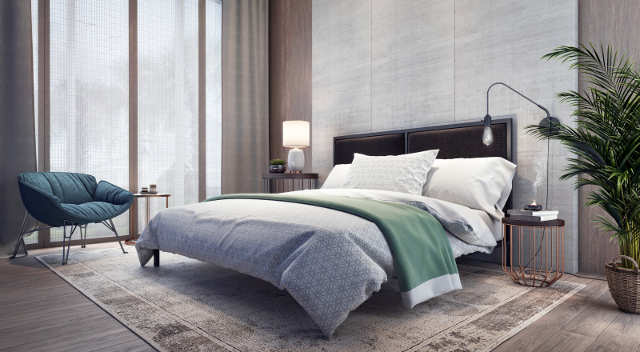 If budget or space demands a smaller rug, compromise by pulling the rug up to but not under the end tables.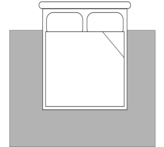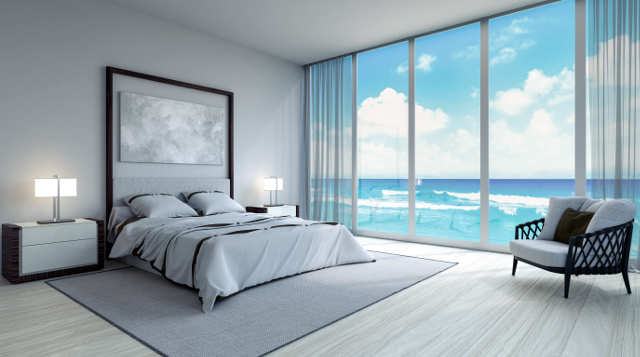 There's a lot to commend this room, but at a couple of times in the day, the rug under bare feet will be its best feature. We see this solution very often. The rug is under the bed but not the bedside table. It works really well.
In the dining room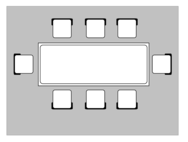 Compromise in a dining area is not advised. Here you need to have all the chairs under the rug for comfort if not safety. Scooting a chair between rug and floor while preparing to sit is awkward if not comical.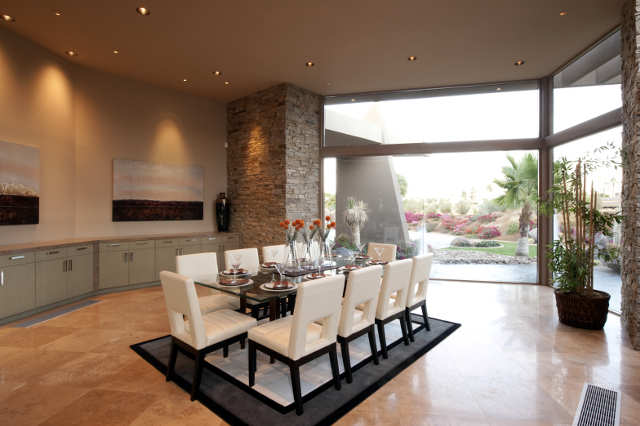 This rug is too small and looks crammed. Sitting will feel awkward to diners whose chairs droop off the side of the rug.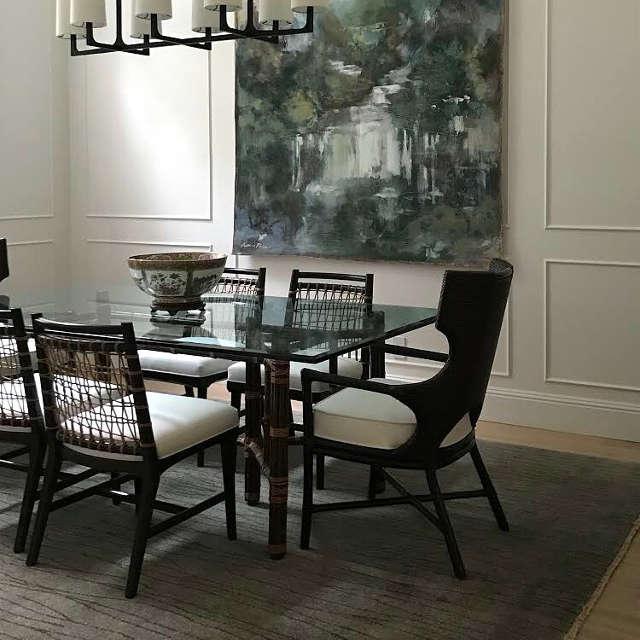 There is plenty of room here in this dining room.
Working with sofas and sectionals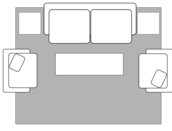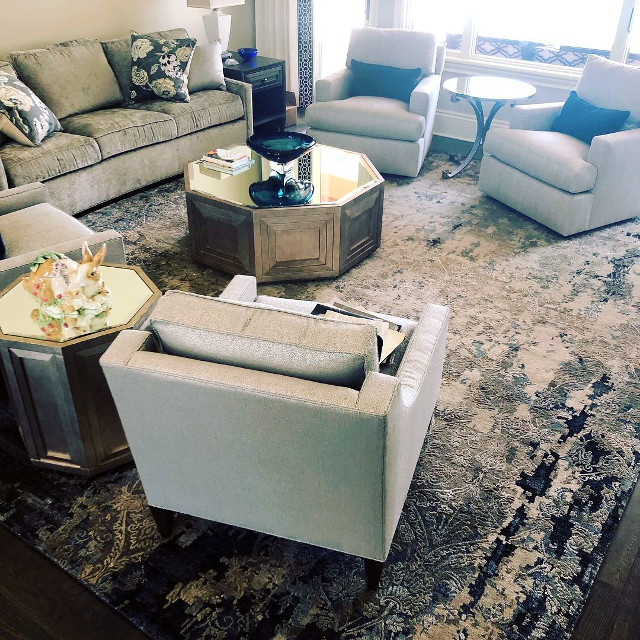 Where possible, all of the furniture should sit totally on the rug. This is not a hard and fast rule. Look at the setting below.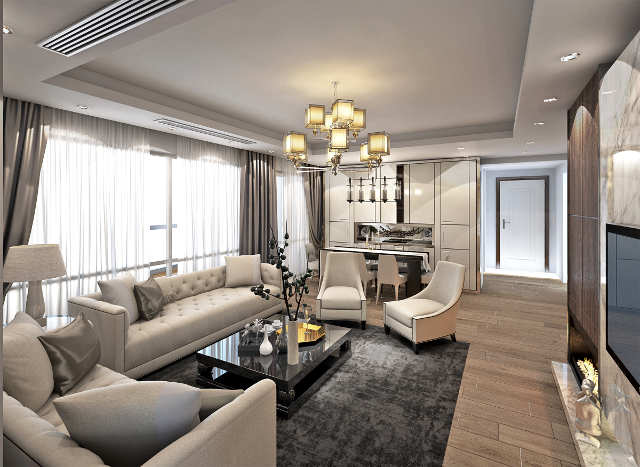 The back legs of the peripheral furniture have been pulled back from the rug and on to the floor. As you can see, it looks great. As a matter of fact, the front-legs-on solution might be the only real solution.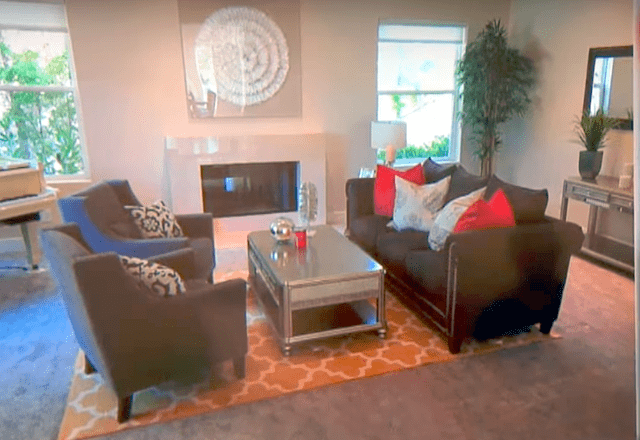 This isn't working.
But this is: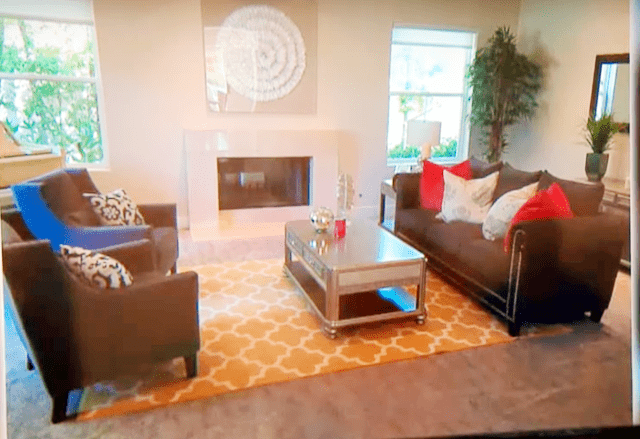 Budget, color, design preferences can demand that the rug is a keeper. Work out the arrangement to make it happen.
Front leg compromise
Dual sofas and sectionals take up a lot of space. In most cases it's not practical to buy a rug to totally contain them.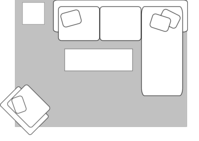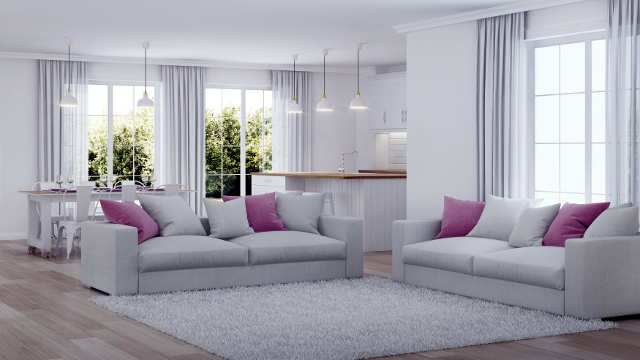 Rugs under sectionals almost always take advantage of the front-leg-only solution.
Break the rules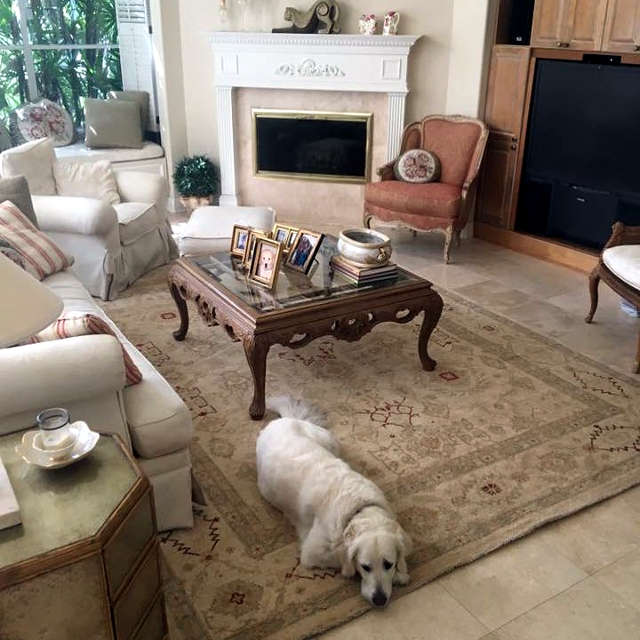 Sometimes the structure of the room can keep the setting intimate without having every piece of furniture on the rug.