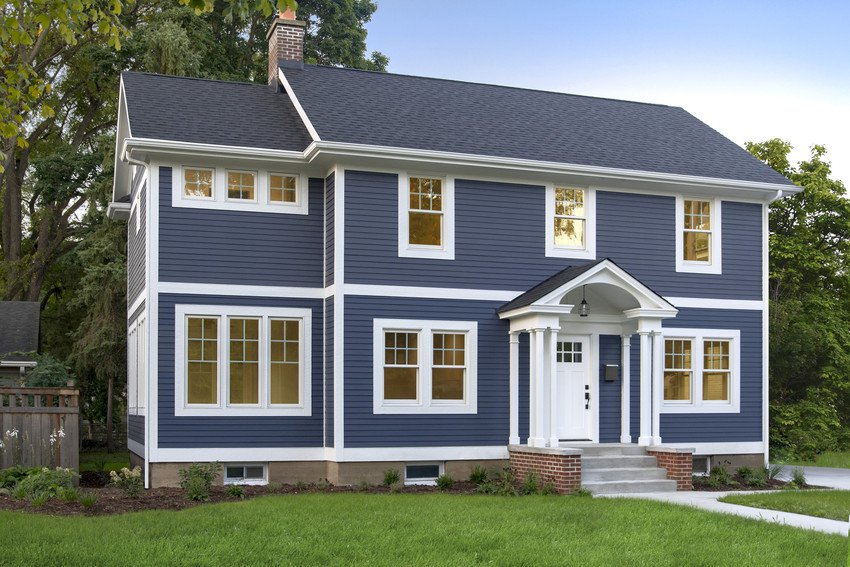 James Hardie, manufacturer of beautiful and durable fiber cement products, has created a haven for industry professionals. The James Hardie Pro site offers a plethora of resources, including their Contractor Alliance Program.

The James Hardie Contractor Alliance™ program provides resources to pros that can hone skills and boost marketing efforts. According to James Hardie, "Top tier members of the program will enjoy a high-profile presence on our website's Contractor Locator, a tool designed to match prospective customers with local contractors. Every facet of this program is designed to help you stand out from the competition."
To learn more about the program and how it helps building and remodeling professionals, we connected with one of its members. Erin Robinson is general manager for Erdmann Exteriors & Construction, a Chicago-area company that has been in business for more than 35 years.
What has your experience with the James Hardie Contractor Alliance Program been like?
Robinson: We have enjoyed the opportunity to partner with Hardie. We have found that the relationship is really a two-way street. They provide us with quality leads and marketing materials, and we use those tools in conversations with customers to substantiate why we have earned the position of being an Elite Preferred contractor with Hardie.
Note: The program has five membership levels that offer solutions for a range of business sizes and reward increased participation with accruable benefits. Elite Preferred is the most prestigious of the levels.
What are the benefits of being in this program? 
Robinson: The primary benefit is simply status. Almost all customers these days are Internet savvy. When they are doing their online research, it typically leads them to the product's website. It's nice to have your name at the top of the list of preferred installers. We take a lot of pride in the fact that we have earned that position not simply because of the quantity of Hardie jobs we have done annually, but because of the positive feedback that we receive from our customers who complete the GuildQuality surveys that the Alliance Program requires.
Note: The GuildQuality survey is a customer-satisfaction survey that companies can provide to customers after a project. It asks customers to rate them on a scale of 1-4 in terms of things like quality of work, communication, follow up and more.
Would you recommend this program to other contractors? If so, why? 
Robinson: There are no disadvantages of the program – no real reason not to partner with Hardie. If you believe in the products like we do, we find it a priority to maintain a relationship with the manufacturer.

How has being in the Hardie Alliance Program helped your business be more successful? 
Robinson: We have gotten a number of qualified leads through the Alliance Program. Beyond that, we have historically been matched with someone from their marketing team who checks in on a periodic basis to update us on new products available on the market or other best practices. It has been nice to know you can reach out to someone with field or sales questions whenever necessary.
That, however, is not the end to the benefits of the James Hardie Pro site. Other tools include:
Continuing education – Online courses are offered, so professionals can keep up with the latest information in the industry.
Silica resource center – Resources are provided on how to work with the new OSHA standard.
Installation instructions – Sort this comprehensive list of instructions by product, language or HardieZone.
Installation videos – This includes videos on product instruction as well as better building practices.
If you are a builder or contractor and want to know more, check out their website just for pros!