When you think of Amish custom-made furniture, it is pretty safe to assume that what comes to mind is something traditional in its design style, utilitarian in functionality, and exceptionally sturdy.
The trouble is, that's so 19th century of you.
But don't feel bad, because that sort of mentality is certainly something that Codi Mast has had to deal with, time and time again. As marketing director for Homestead Furniture, one of the country's premier Amish custom furniture retailers, she's constantly dispelling "the myth that all we sell is chunky oak furniture that is high quality, but not pleasing to the eye."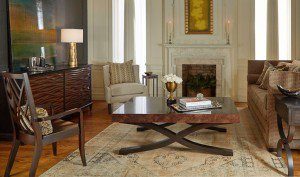 What I've found at Homestead Furniture is something that is as surprising as it is not. As expected, their custom-made furniture has the quality and durability that you'd naturally attribute to old world style craftsmen. What will truly amaze you though, is how they apply those time-old woodshop skills in the pursuit of more contemporary designs. The result is truly the best of both worlds: beautiful modern furniture that is built to last.
Furniture shoppers who visit Homestead's landmark 27,000 square foot showroom in Ohio's Amish Country will encounter the full width and depth of this manufacturer's product offering. With thousands of contemporary and traditional furniture pieces on display, it's beneficial to have one of Homestead Furniture's sales persons help direct you towards the type and style of furniture you're looking to find.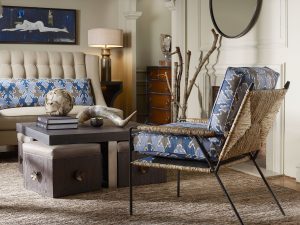 Given that each piece is made-to-order in either Homestead's adjoining manufacturing facility or in the local workshops of their associated vendors, customers have the opportunity to customize any purchase to better suit their needs.
Homestead's design options span a myriad of wood species, upholsteries, and paint and stain finishes. Mast says there are 1,000 colors to pick from alone! Luckily, Homestead's team of furniture experts and designers can help guide customers through all the choices that are available to them.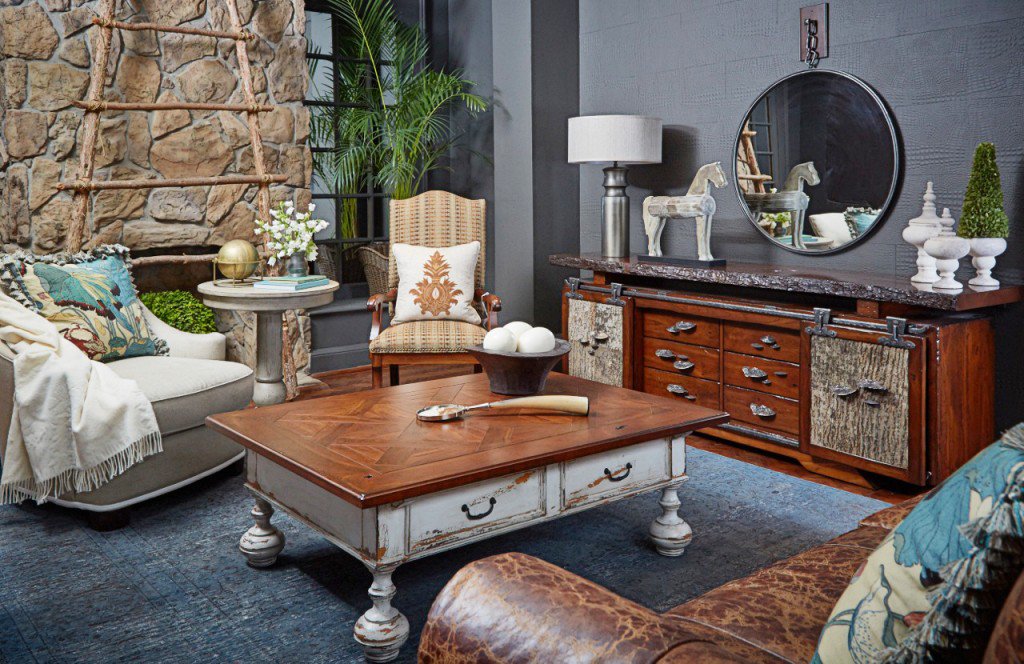 Interested in obtaining a completely one-of-a-kind piece? This same team has the ability to help the customer translate their vision into a rough sketch right there on the spot. Once they have arrived at a working design, the rough layout is sent to Homestead's drafting department, where a formal computer-aided design (CAD) drawing is prepared. This is true 21st Century Amish production, after all.
From this point the design plan gets assigned to a solitary craftsman with the skillsets and experience deemed necessary for constructing that particular piece. One of the Homestead's strengths is how it purposefully places one individual in charge of this process, from start to finish.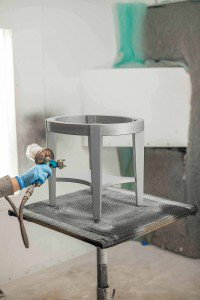 Once the furniture piece has been assembled, it heads off to yet another individual, whose sole responsibility is sanding every custom piece that Homestead produces.
Such attention is important, Mast pointed out, because the sanding step greatly influences how the furniture will look after it has been painted or stained. Homestead has found that having the same pair of hands sand each piece helps create a consistency and quality that could not otherwise be achieved.
Overall, Homestead Furniture manufactures all of their custom-made furniture with a mix of old school craftsmanship that's coupled with a contemporary design aesthetic.
However, one thing about them remains unrepentantly "old school." Homestead Furniture doesn't use a trendy advertising slogan to boast about themselves. Instead, Mast reveals that their employees often share with customers a more meaningful promise, that "we're creating your heirlooms today." It is one they obviously intend to fulfill.