Content provided by Mont Surfaces
Series Will Feature Artist Susie Frazier and her Reflective Design Principles

Mont Surfaces, one of the largest suppliers of fine surface materials in the Midwest, will soon launch a five-episode series of videos on their web site that takes viewers on a journey to improved well-being by way of thoughtful design decisions in their built environments.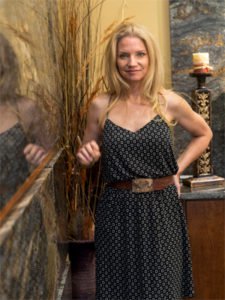 Based upon a shared vision of wellness through nature-based design, the collection of short videos features highly-recognized Cleveland artist and designer Susie Frazier as she explains how her Reflective Design principles can inspire personal renewal.
By combining Susie's mindful connection to nature and soulful way of living with Mont's expertise in trends of fine surface materials, the Reflective Design Webisode Series empowers and inspire consumers to awaken their own individuality within the home improvement space through their own home improvements. With titles like, "Finding Serenity through Ambient Spaces" and "Texture as a Tool For Contentment," each webisode offers a specific design tip for creating a home environment that supports wellbeing.
Together, Mont Surfaces and Susie Frazier are sharing this series with the public through their web sites, blog posts and public talks as a way to educate consumers about the importance of creating spaces that revitalize and nurture the spirit.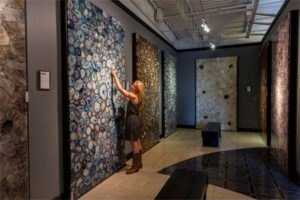 Susie Frazier commented "Creating wellness isn't just about the healthy food we eat or the exercise regimen we keep. It's about providing our minds with a consistent degree of calm, and to do that we need to start with the layout and design elements of our home."
"At Mont, we've always known the intrinsic value that earth materials bring to a living space, so we're thrilled how Susie has turned that shared philosophy into easy-to-understand design principles that anyone can implement,"  said Dinesh Bafna, President of Mont Surfaces by Mont Granite, Inc.
Both Mont Surfaces, Inc. and Susie Frazier are headquartered in Cleveland, Ohio.