When it comes to cabinets, there's basically nothing Aaron Mauk can't do.
Mauk, owner of Mauk Cabinets By Design in the Dayton area, embraces the opportunities that come with even the most unique home design projects.
Perhaps this was never more evident than with his work for a house by G.A. White Homes for Dayton HOMEARAMA® 2016.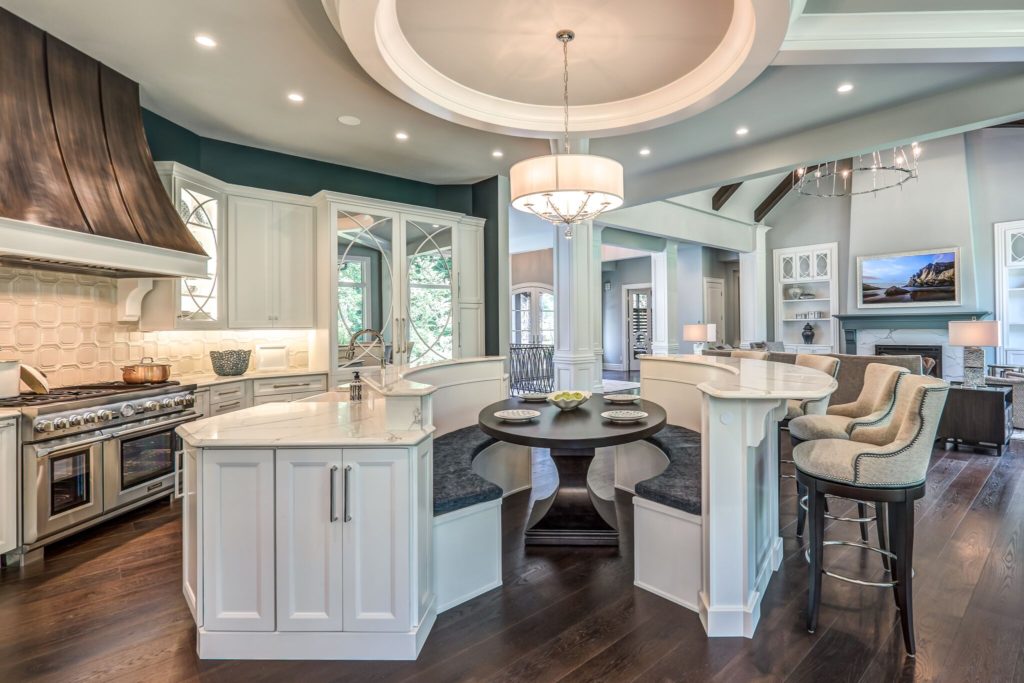 With a homeowner in place, and one who had a clear vision of what she wanted in her kitchen – a round island area with both lower and raised seating and storage that could take the place of the traditional kitchen table – it became clear that the standard cabinet options weren't go to work.
So the homeowner, who had Mauk complete multiple projects at her previous home, suggested they use Mauk, and G.A. White Homes agreed.
"It was a challenge that I gladly accepted," Mauk says, "because I knew that with our semi-custom cabinet lines and the fact that we use local custom cabinetmakers and have access to custom cabinetry for any project, I knew that we could marry the two – and that's exactly what we did."
However, Mauk's work on this home didn't end with the island.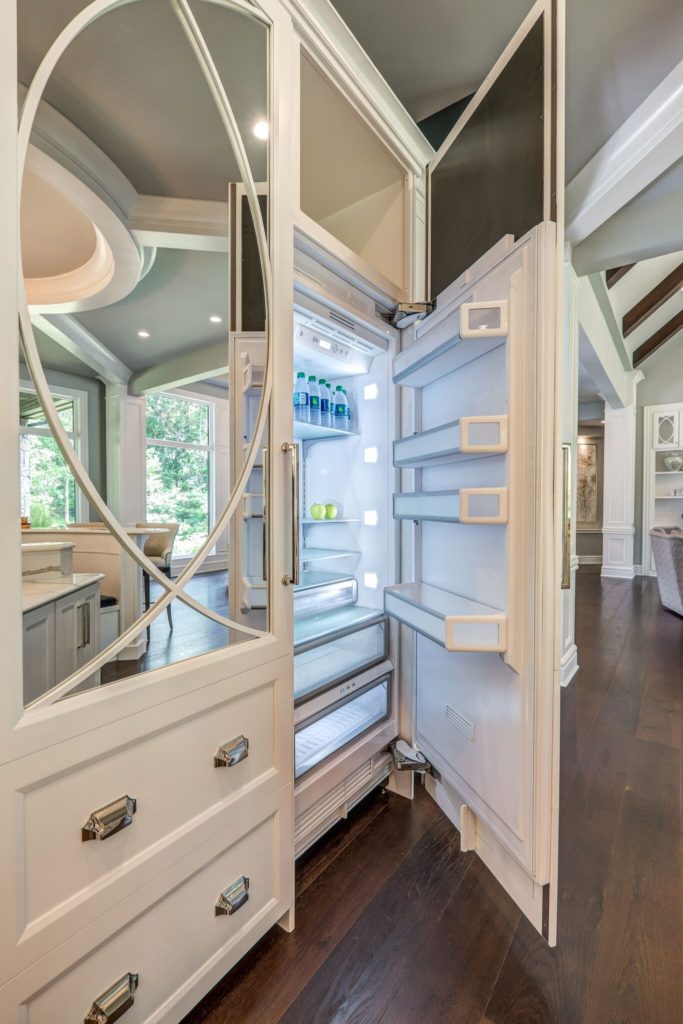 He custom designed the trim work for the glass-paneled refrigerator that matches the cabinetry, achieving an armoire look for a kitchen appliance.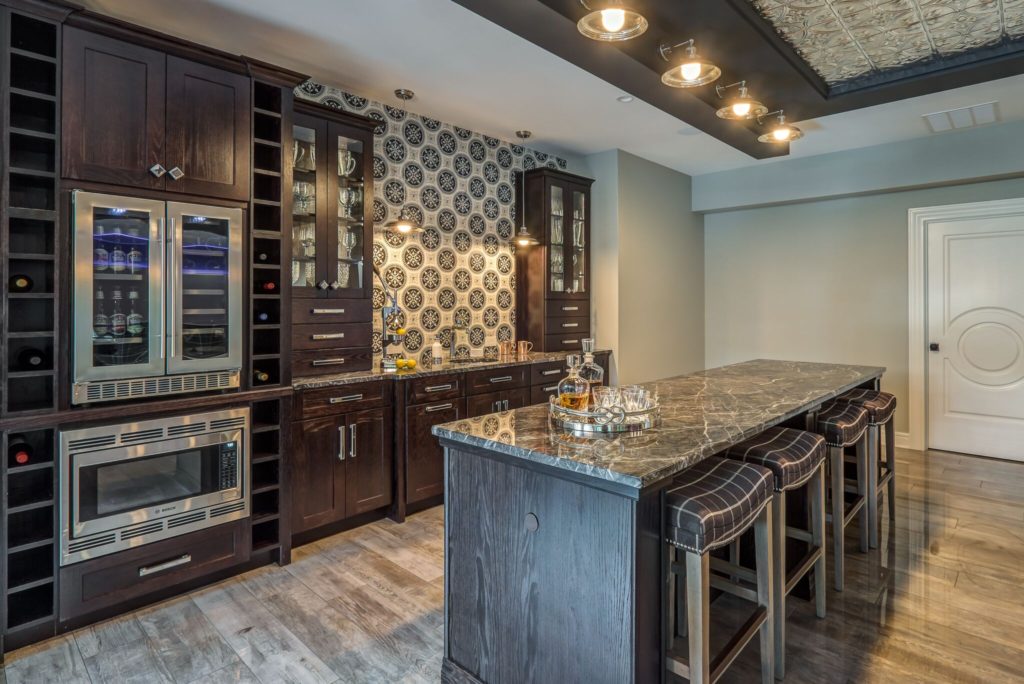 Mauk also completed all of the cabinets for the lower-level bar and the vanity cabinet in the lower-level bathroom. He supplied a concrete countertop with an integrated sink and a unique chiseled edge in that bathroom and did work in the laundry room and all of the other bathrooms.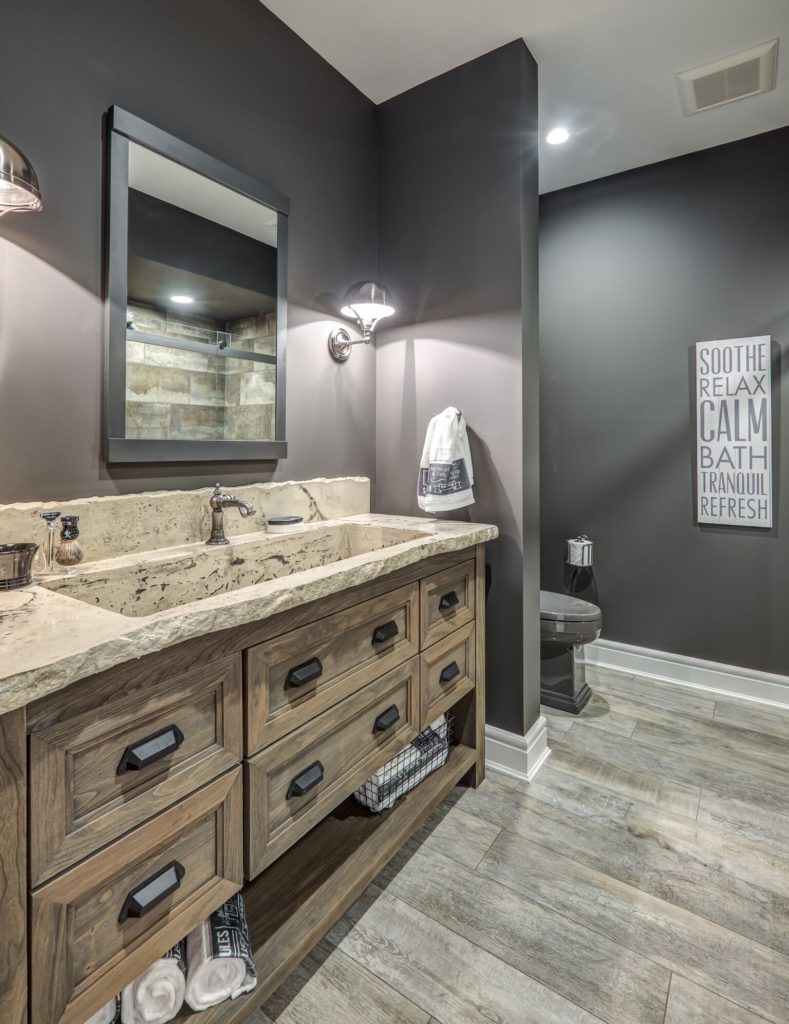 "We made all of the bathrooms look like a piece of furniture – whether it was a real rustic motif or a real refined white cabinet," Mauk notes. "Basically any cabinet you see in that house, we did."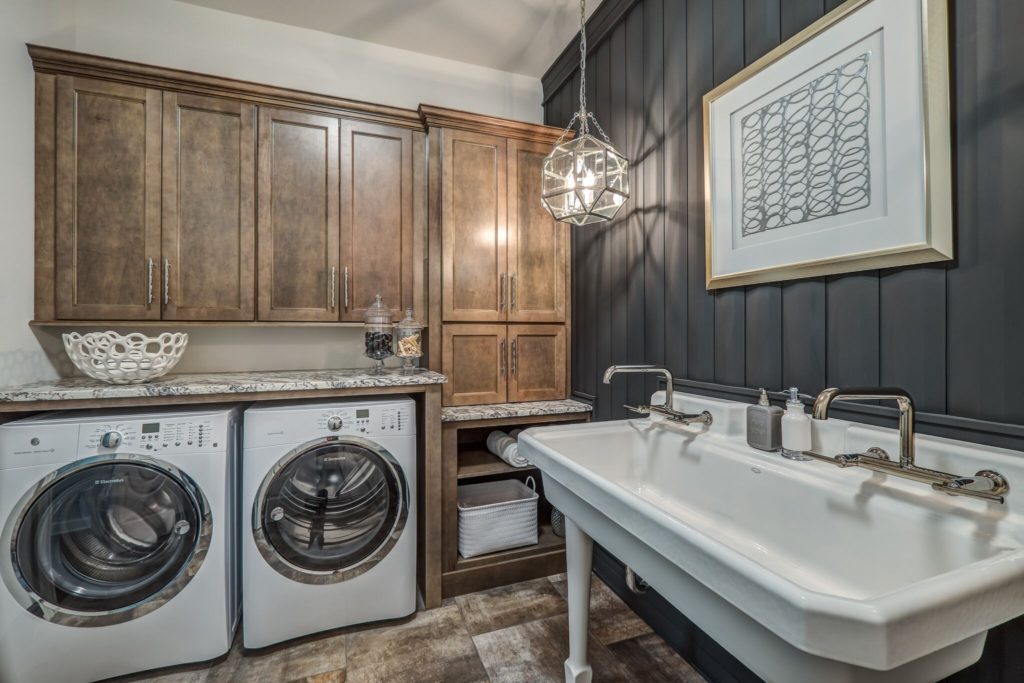 And while Mauk can handle just about any cabinet project you can dream up, he operates a full-service company that also can do flooring, tile, drywall, electric, plumbing and more.
To learn more about what Mauk Cabinets By Design can do for you, call 937-506-8655 or visit their website.