Hoffman & Albers Interiors creates outdoor living area inspired the home's interior style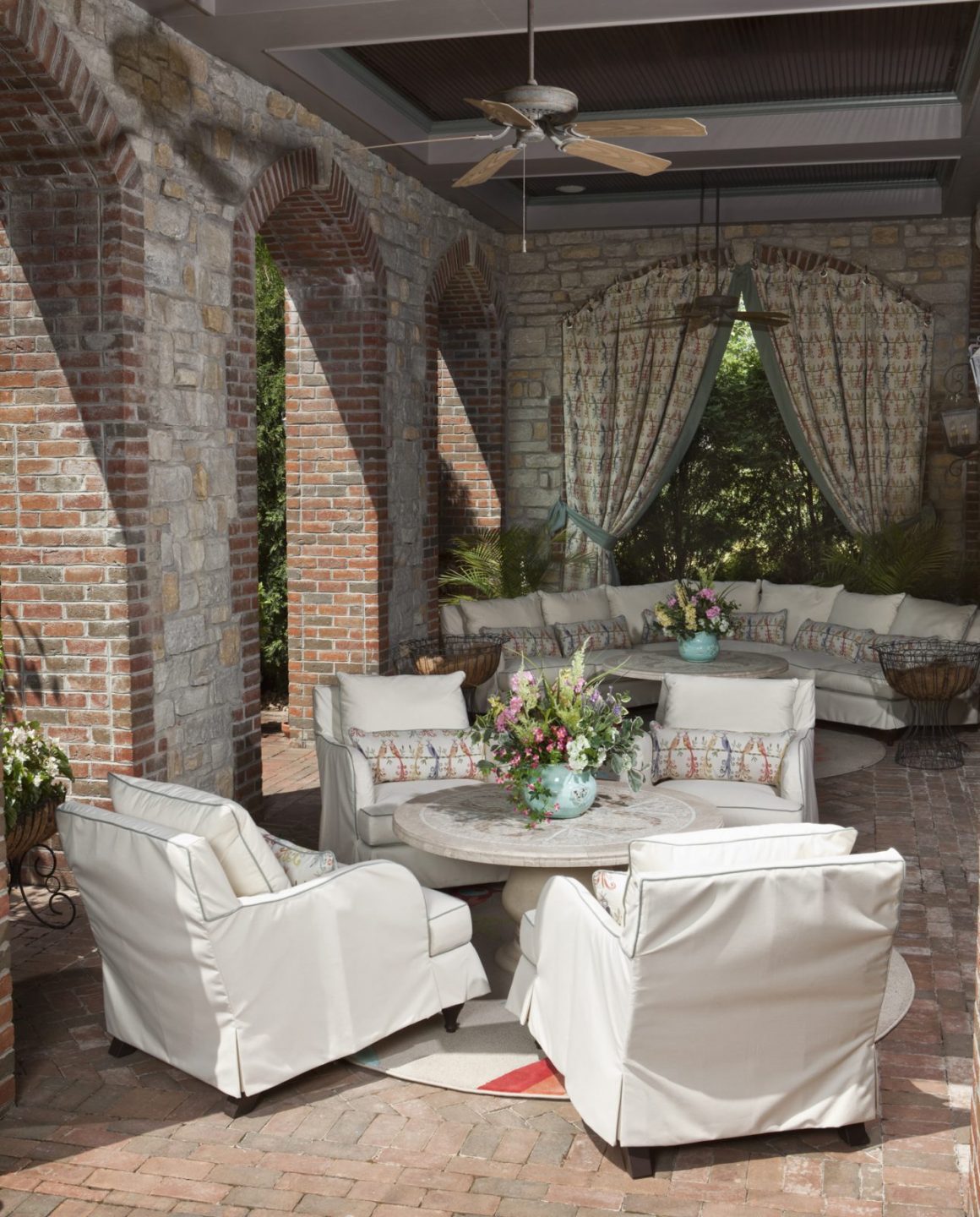 Too often, indoor and outdoor living areas are like vague acquaintances rather than close friends, with the end result being that they don't "play" well together. In the case of this newly renovated outdoor living space, however, which was designed by Sally Waxman of Hoffman and Albers Interiors, the connection between the indoors and outdoors is palpable and the design elements of each one complements the other. At the same time, the outdoor living space is a fully-functioning and separate extension of the home.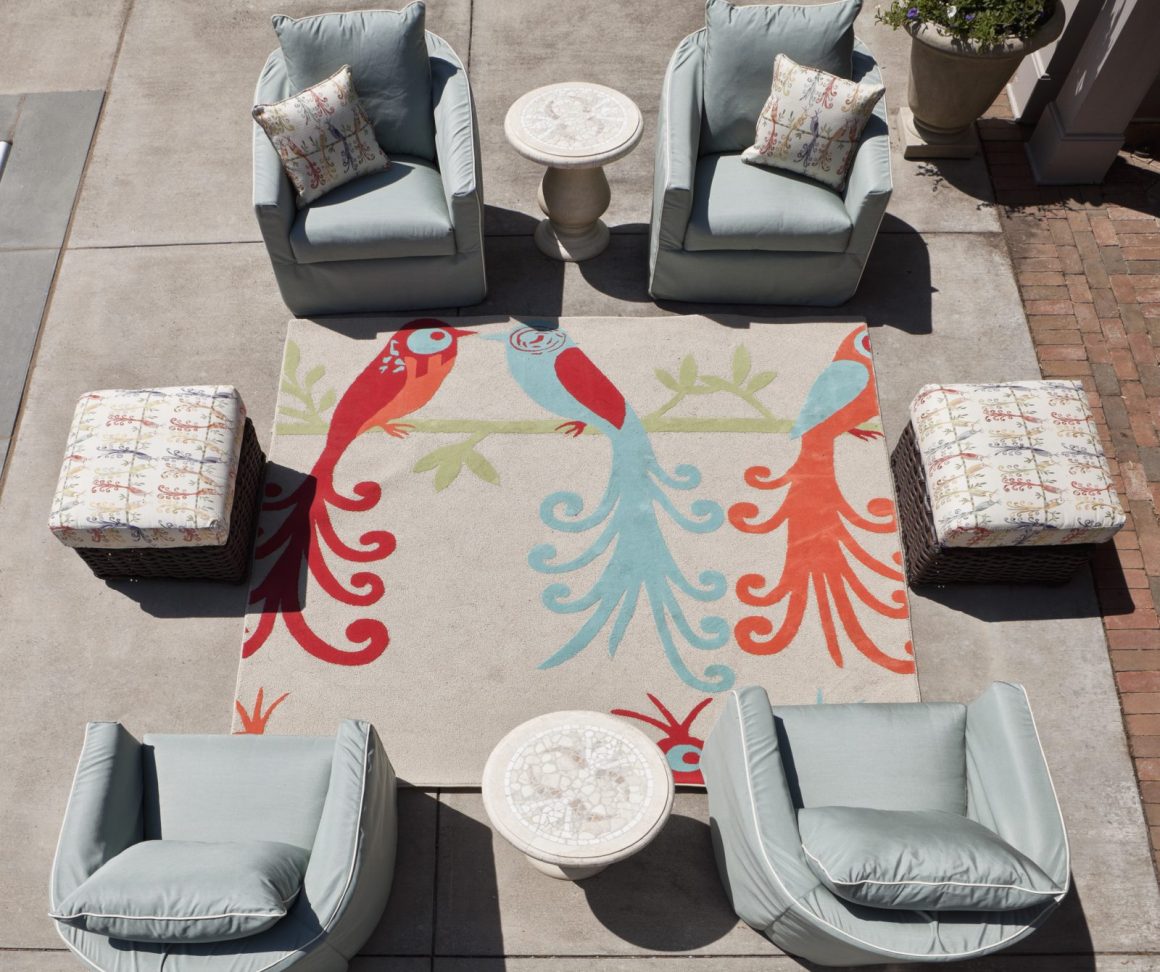 Color carries through
"I selected a color scheme that coordinated with the home's interior colors, visible through the glass along the back of the house. I thought it would be pleasing to have that color scheme travel," the designer says.
Selecting a fresh mix of furnishings for the design palette, Waxman included deeply comfortable Lane Venture seats, which exude characteristics of indoor furnishings but are weatherproof; vibrant area rugs fabricated out of polypropylene, which makes them both fade-resistant and waterproof; and a striking stone table that can be configured for a variety of seating options.
The accent pillows and draperies are comprised of Sunbrella fabrics that speak to the current trend of high-performance fabrics. "We no longer are limited to outdoor fabrics of awning stripes and solids," Waxman says.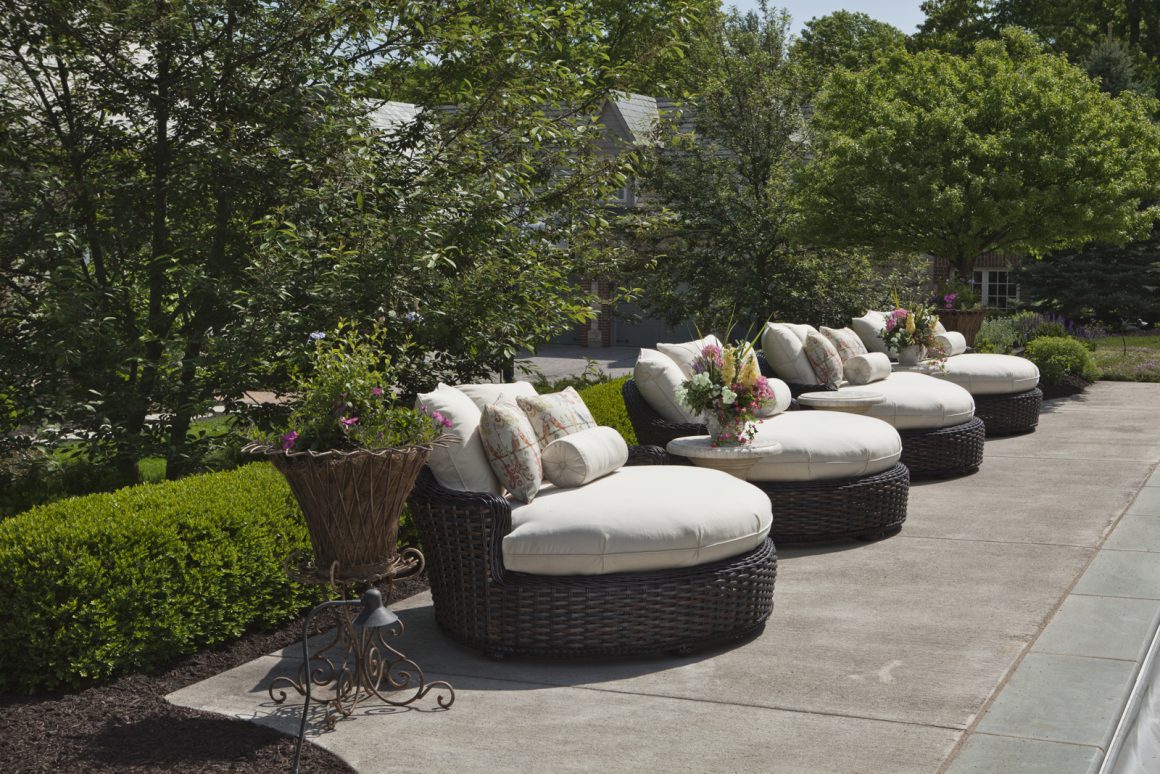 Other trends?
Outdoor lighting, outdoor artwork, and outdoor televisions are hot items to include right now. Outdoor living has been elevated to reflect all of the gracious aspects of indoor living. "All of those things that we thought about in our family rooms are now available in the outdoor space," Waxman explains. "It's a designer's–and a homeowner's–dream."
In this particular project, Waxman created multiple outdoor "destinations," places to comfortably converse but also to swivel so as to watch small children in the pool; covered conversation spaces tucked neatly out of the sun; places that are equally appropriate for a casual cookout or a catered meal; and lots of space to soak up sunshine alongside the glittering swimming pool.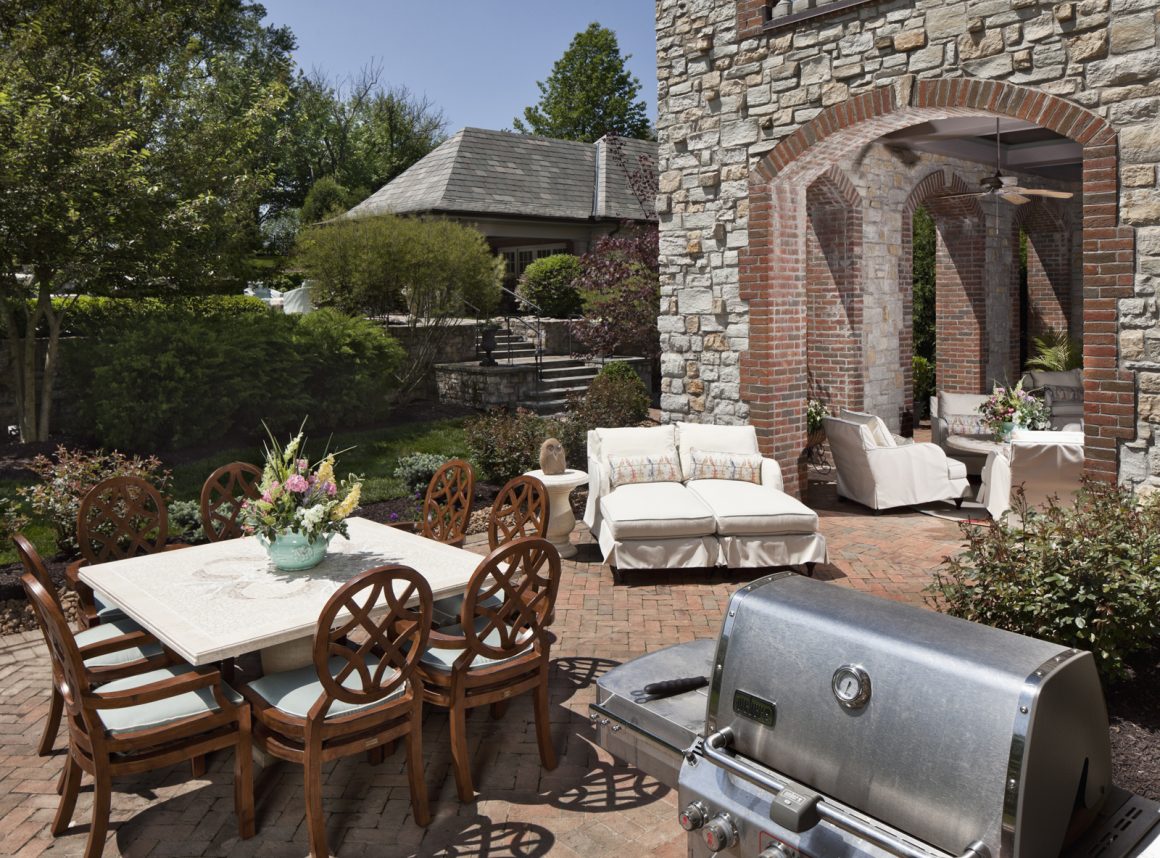 For those looking to work on an outdoor living space, Waxman's advice is to start early and plan ahead, as there can occasionally be a backlog in the production of outdoor furniture. Also important is to consider how to integrate your oasis out back with your existing living environment inside.
By Lee Rhodes/Photos by Josh Beeman
To learn more about all that Hoffman & Albers Interiors has to offer, visit hoffmanandalbersinteriors.com