'Tis the season for invitations to holiday parties and gatherings, and with it, the need for thoughtful host and hostess gift ideas.
To help alleviate the stress that such situations may be causing you, we've asked Valerie LeMonte at Village Gift Barn to offer up ten of her favorite holiday gift ideas.
The Gift Barn is just that – a large converted dairy barn offering a completely unique shopping experience for people looking for fashion, home décor, and unusual gifts. It's also a traditional holiday destination for visitors to northeastern Ohio's Amish Country.
A "Wine Guy" Caddie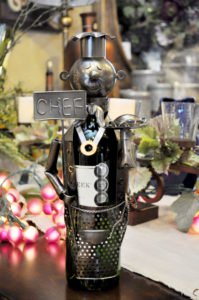 A bottle of good wine is truly the classic gift to take to any holiday party. To add some extra merriment, consider coupling your bottle with a festive wine caddie. Village Gift Barn has a wide selection of what they call "Wine Guy" caddies, somewhat quirky wine carriers that incorporate various occupations or hobbies into their design. Look for one that can be personalized to your host's own personal interests.
Terra Cotta Snowmen Luminary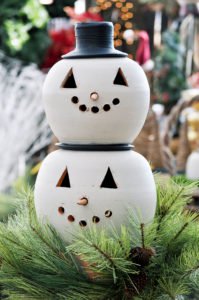 LeMonte says Gift Barn customers love this unexpected gift idea because it is hearty enough to be used both indoors and out. The lovable snowman figure is also something that is appropriate to display all winter long, not just during the holidays.
Scentations® Cabernet Candles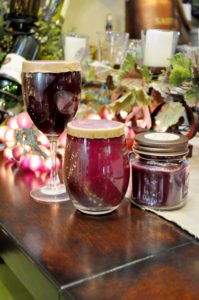 Scentations has created a line of candles that truly tap into the celebratory spirit of the season. Packaged in stemmed and stemless wine glasses, when lit these candles offer up the bold and fruity fragrance of a vineyard at the height of harvest.
Festive Ornaments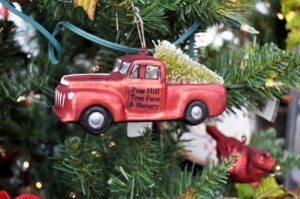 A carefully chosen ornament can be one of those gifts that bring a lifetime of enjoyment to the recipient, while serving as reminder of moments once shared together. LeMonte suggests selecting an ornament that would have special meaning for the hostess, or better yet, one that speaks to something shared by both of you.
The Mysterious GurglePot®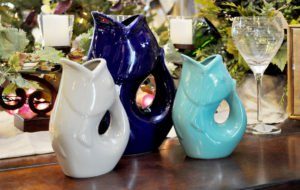 Interested in a unique and whimsical gift? If so, look no further than this pitcher that gurgles as it's poured. Be ready to serve up lots of laughs and entertaining conversation, especially when you read the history of the GurglePot that's included with the product.
Plates That Say It All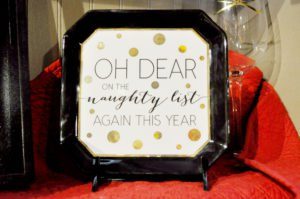 One might consider plates imprinted with the sentiments of the season as a new take on the standard holiday card. The advantage of this type of seasons greeting is that it can find use at the table or as part of a holiday display. The Village Gift Barn stocks a wide array of plates containing traditional as well as more contemporary sayings.
Luminara® Real Flame Effect Candles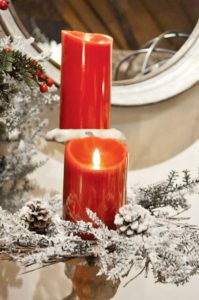 As lovely as they are, candles can be a chore. They can burn quickly, cause cleanup issues, and for some people with allergies, pose problems due to their strong scents. Luminara Candles avoid those situations entirely by using an electronic light to recreate a candle's warm glow – even down to a flame that seems to flicker. A built-in timer allows the candles to shut off after every one is snug in their beds.
Decorative Plates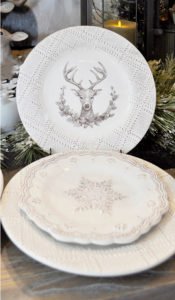 Here's a gift that helps address a common problem most people have when entertaining: there just never seems to be enough decorative plates for serving up all the holiday treats. LeMonte suggests not only bringing a festive plate to the party, but also taking the time to fill it with your own fresh baked creations. Be sure to wrap everything in a bow to complete this classic hostess gift.
Cutting Boards/Cheese Boards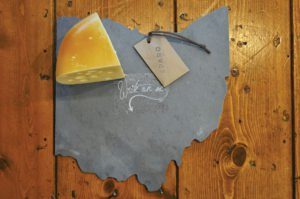 Hosts that aren't traveling home for the holidays will appreciate it when you help bring a little bit of their home state to the table. These state-shaped cutting boards are perfect for serving cheese and charcuterie, which other guests will gladly cross the "state line" to enjoy. The boards can also form the base for a more elaborate table centerpiece.
Hemisphere® Coffee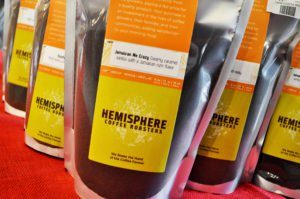 Coffee could possibly be the best gift next to a bottle of wine, if not the best, should the host or hostess not be a wine person. And what better thing for them to enjoy the morning after the party. And you can also be happy in the knowledge your purchase is also being enjoyed by others. Hemisphere Coffee Roasters works directly with small coffee growing communities to ensure their fair treatment and rightful cut of the profits. This is truly a gift that gives twice.
Save
Save
Save
Save
Save
Save
Save
Save
Save