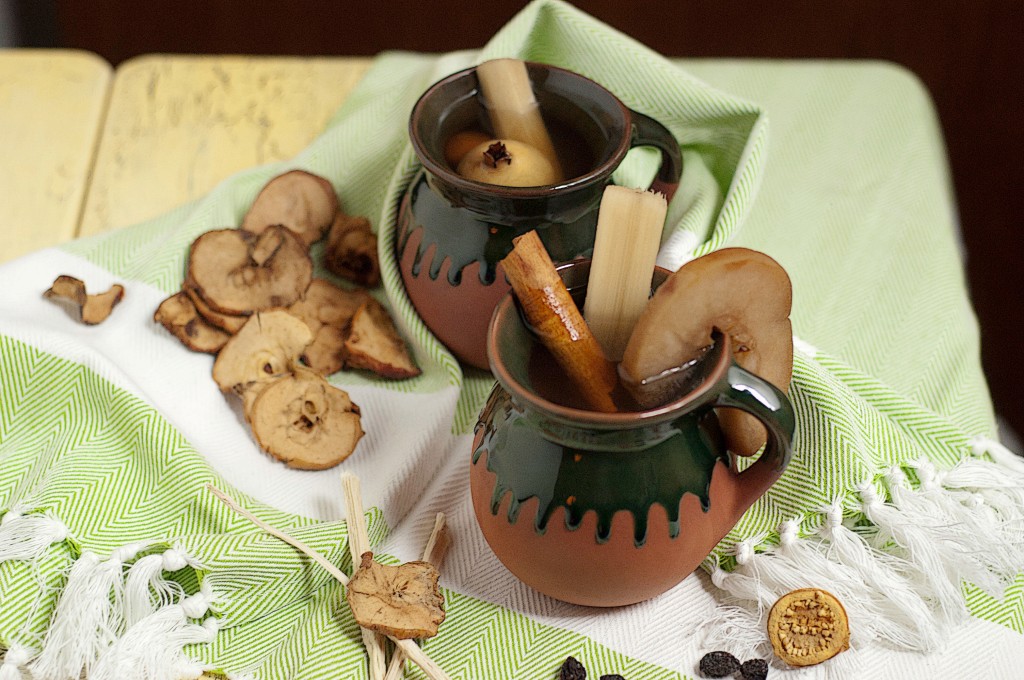 The holiday spirit is in full force, and we are starting to see signs of the season in every shop and on every street. For this recipe Wednesday, we thought we would jump right into the holidays with a recipe for a traditional Mexican Christmas punch from Mike Wilson, the Hispanic food specialist for Jungle Jim's International Market in Cincinnati.
Ponche Navideño is often enjoyed at the culmination of Las Posadas festivities in Mexico, Wilson said. Groups of families and neighbors—recreating the story of Mary and Joseph seeking lodging—travel door to door, singing religious songs. At the final destination, they are welcomed in, where Ponche is served, traditionally in clay mugs.
This traditional Mexican Christmas punch that will fill your home with a spiced, sweet aroma and will get anyone in the spirit.
The ingredients for Ponche are available in dehydrated, jarred or frozen form. Just add water and sugar. Or make it yourself, using fresh ingredients available at Jungle Jim's. Wilson recommends this traditional recipe from the Mexico in My Kitchen blog:
Recipe: Ponche Navideño
(Serves 12)
INGREDIENTS: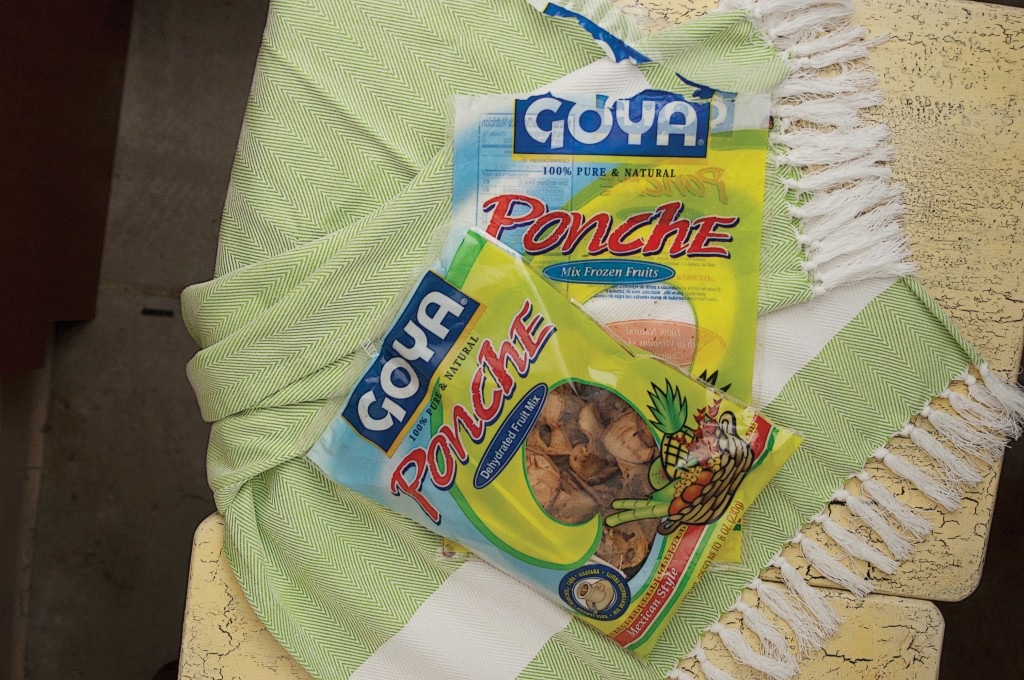 4 quarts of water
1 large piloncillo cone (12 oz.) or brown sugar
3 cinnamon sticks
1 lb. tejocotes
1-1/2 lb. guavas (about 12)
1-1/2 cup apples, chopped
1 cup pear, chopped
3/4 cup prunes, chopped
1/2 cup raisins
3 sugar cane sticks about 5 inch long, cut into four pieces each
1 cup of tamarind pods, peeled (or 1 cup of hibiscus flowers)
Rum to taste, if desired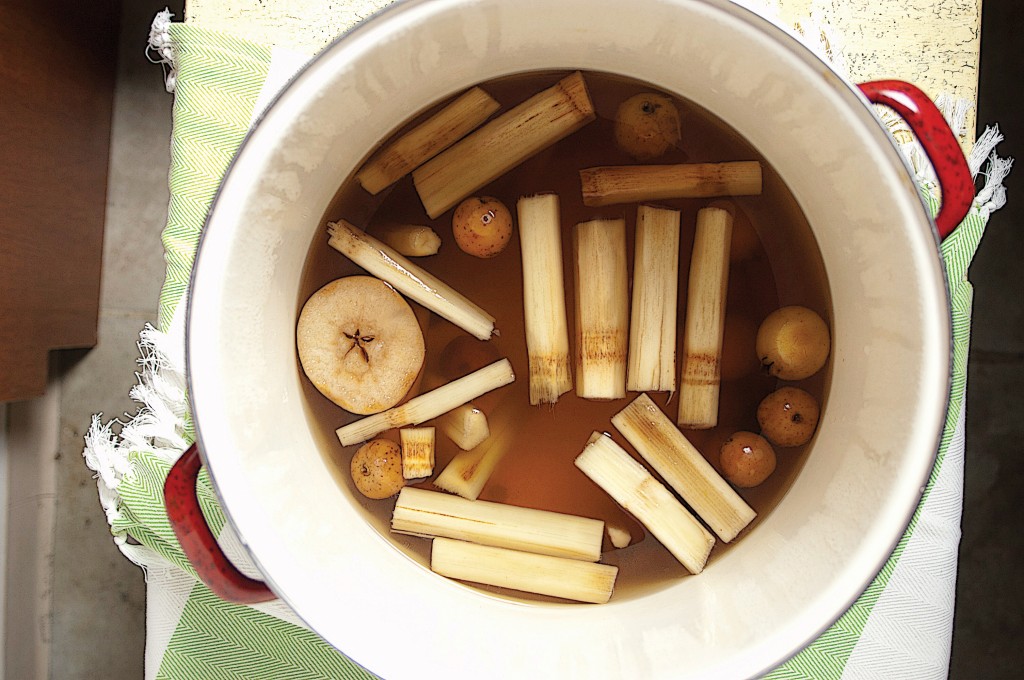 DIRECTIONS:
Place water in a large stockpot.
 Add the piloncillo (or brown sugar), cinnamon and fresh tejocotes and cook for about 15 minutes.
Add the chopped guavas, apples, pear, prunes, raisins, sugar cane sticks and tamarind or hibiscus flowers. If you are using canned tejocotes, add them at this step.
Simmer for about 1 hour.
Serve hot in mugs, ladling some of the fruit in and adding rum to your liking.
Photos by Connie Kimsey