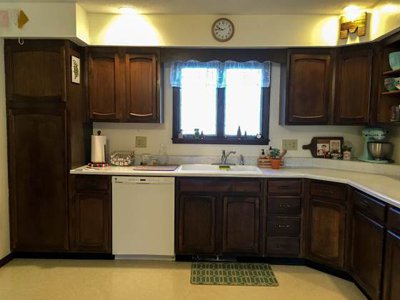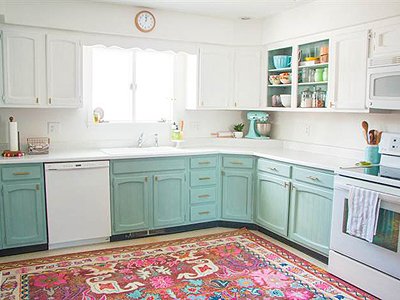 Tired of looking at the color you've had in your kitchen for years? Want to change things up and totally spruce up the space?

You may have some questions before embarking on this adventure. For example, "How much work does it take to change the look of a kitchen?" or "What are the best ways to do that?"
According to Debra Campbell, owner of Fleurish Home, the process isn't as difficult as you might think.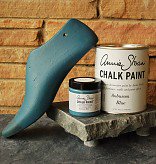 "You don't have to do a major overhaul to achieve a fantastic looking upgrade," Campbell said. "You can make small, simple changes to update the style of a room very easily that can make dramatic differences."
Campbell says paint is the simplest way to help make over a room.
"Updating your walls with a fresh paint color, faux finish, texture or wallpaper makes the most impactful change to a space," she said. "But when it comes to kitchens, painting your cabinets will give you the most dramatic update."
Many homeowners are saddled with golden oak cabinets, and while they may not have the current desired look, Campbell insists they still are good starting points.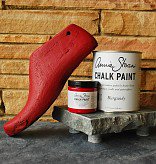 "Those oak cabinets are real wood, so there's no need to throw them out and replace them," she said. "It's responsible remodeling to update them, rather than send them to the landfill, and it's definitely better on your bank account, too."
This improvement idea comes back to paint, and Campbell is particularly fond of a specific line of products.
"In my 25-plus years of professional painting and decorative finishing experience," she said, "the best quality product I've found is also the most DIY-friendly: Chalk Paint® by Annie Sloan."
These paints can be found at independent retailers like Fleurish Home. And the knowledgeable staff at Fleurish also can provide one-on-one advice and expertise to help you get the job done and achieve the look you want.
Campbell says Annie Sloan paints are easy to use and safe.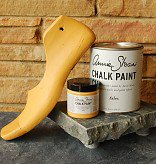 Soap and water is all you need for cleanup, and these paints won't chip.
"The best part is your only prep work is to make sure the cabinets are squeaky clean and dry," Campbell said. "No stripping, no sanding, no priming. You can even leave your doors on and paint over the hinges."
Combine zero VOCs (volatile organic compounds) and super-low odor, and Annie Sloan paints are safe for anyone to use.
Picking a color is the only difficult part, and Fleurish can help with that!
Fleurish Home has store locations in Dayton, Cincinnati and Columbus. For more information, visit their website or call 937-748-8362.