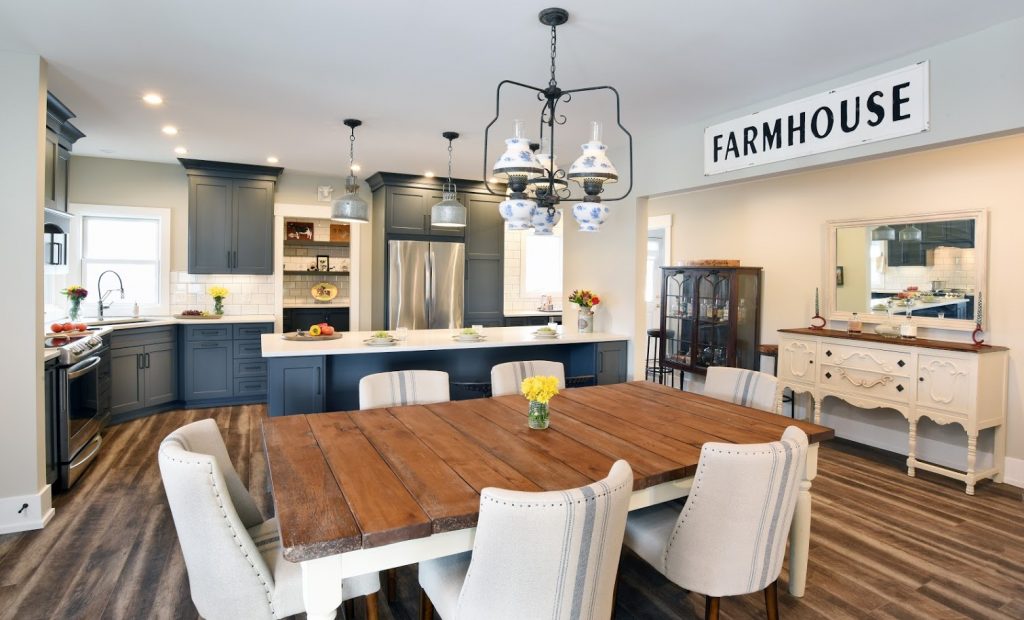 Renovations Unlimited, a full-service home improvement and remodeling company serving central Ohio, has made a habit of turning ordinary rooms in homes into extraordinary living spaces. And a project they completed recently is no exception.

"The homeowners' goal was to update their old farmhouse to meet today's needs while maintaining the charm," says Cooper Rutledge of Renovations Unlimited. "The existing kitchen was small and compartmentalized. They wanted to open up the space, which would allow them to entertain while in the kitchen while keeping guests out of the work area."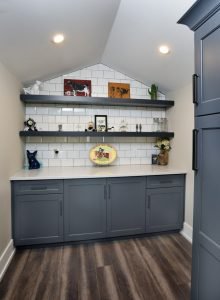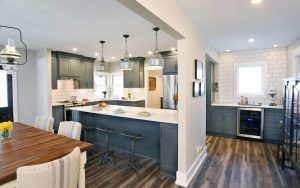 Rutledge also says there was a partially finished mudroom that was disconnected from the main house and was underutilized square footage. The owners wanted to incorporate the space into the kitchen design to gain additional storage.
The team from Renovations Unlimited was ready to meet these challenges.
"We reached their goals first by designing the space based on the owners' conceptual ideas," Rutledge says. "We removed the existing kitchen walls to open up the space to the dining room and raised the mudroom floor to the kitchen level and then enclosed the space. The kitchen went from a secluded and separate space into a wide-open floor plan."
Another factor for these homeowners was the desire to integrate some existing items into the renovation project.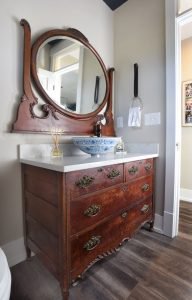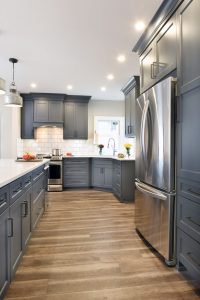 "We kept some important items for the homeowners through the remodel," Rutledge says. "Some of these items had sentimental value."
Perfect examples of this are the use of a light fixture in the project that came from the farmhouse that one of the homeowners grew up in and the repurposing of an old dresser as a vanity.
Sustainability also plays a major role in each project completed by Renovations Unlimited.
"The first thing we do with a project is see what can be donated, salvaged or recycled – cabinets, plumbing fixtures and more," says Rutledge. "We donate what we can to Habitat for Humanity or other organizations around town."
To learn more about what Renovations Unlimited can do for your home, call 614-594-0004 or visit their website.