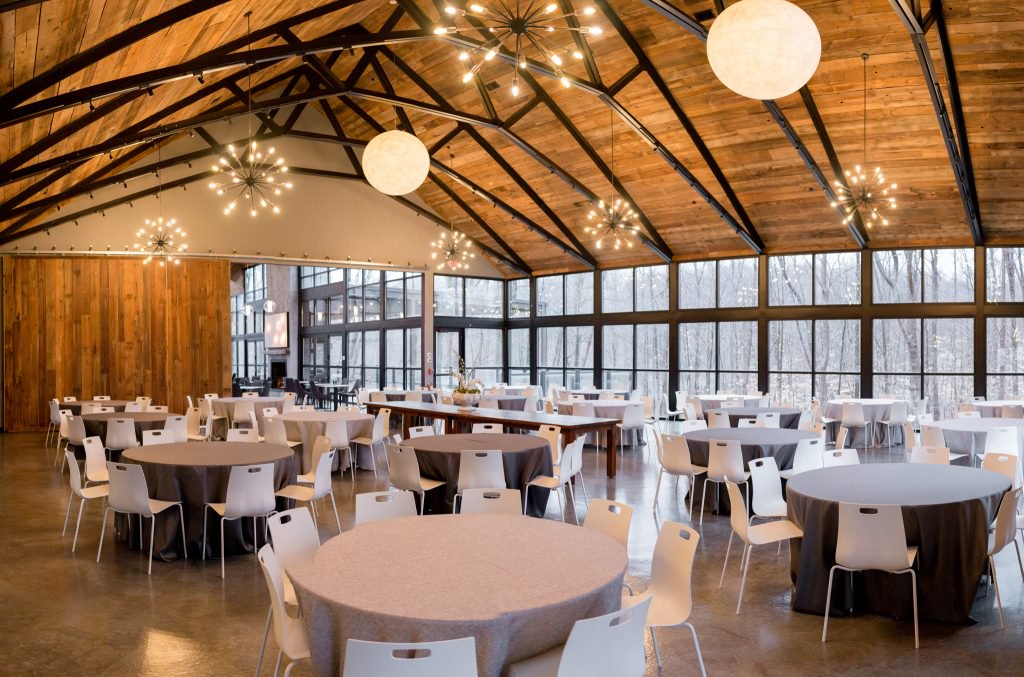 Content provided by Sapphire Creek Winery & Gardens
Sapphire Creek Winery & Gardens is northeast Ohio's newest winery and event center. Sapphire Creek was designed to seamlessly blend the indoors and outdoors into one stunni

ng venue. It boasts modern and sophisticated architecture that is softened with rustic, comfortable elements. Sapphire Creek will have multiple venues within the winery from which to choose to customize your private event. It will accommodate events from 20 to in excess of 250 people.
Sapphire Creek's exclusive caterer is Hungry Bee Catering. The chefs at Hungry Bee have redefined gourmet catering and offer a personalized experience for all private events.
THE VENUES WITHIN SAPPHIRE CREEK
THE OAK ROOM [capacity 170]: The perfect combination of modern sophistication and rustic warmth and charm. With its floor-to-ceiling windows and large, vaulted roof, your views to the surrounding woodlands are unparalleled. Facility fee: $3,000.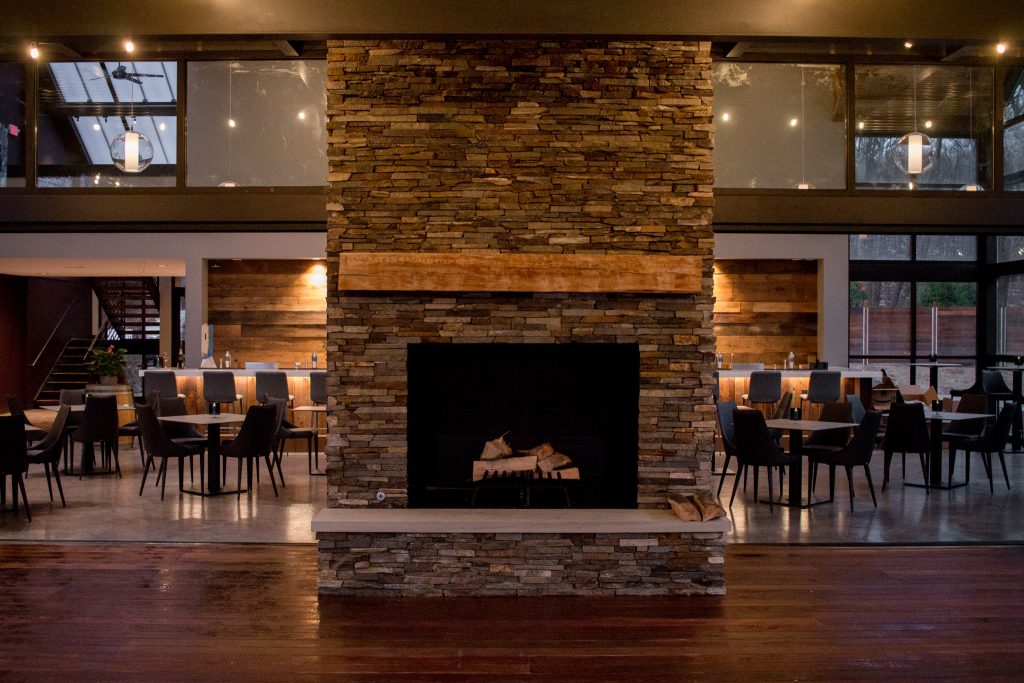 THE BRIX TASTING ROOM [capacity 80] COMBINED WITH THE OAK ROOM [total capacity 250]: Brix is the sugar content of wine, and our Brix Tasting Room is sweet! Its grand fireplace and massive skylight are breathtaking. Facility fee: $8,000.
THE CELLAR [capacity 45]: This is a cozy, luxurious space designed to be enjoyed by a small, private party or a corporate meeting. It opens up to a cozy patio area with fabulous views of Sapphire Creek. The space is perfect for a private event, rehearsal dinner or for the groom and his groomsmen. Facility fee: $2,000.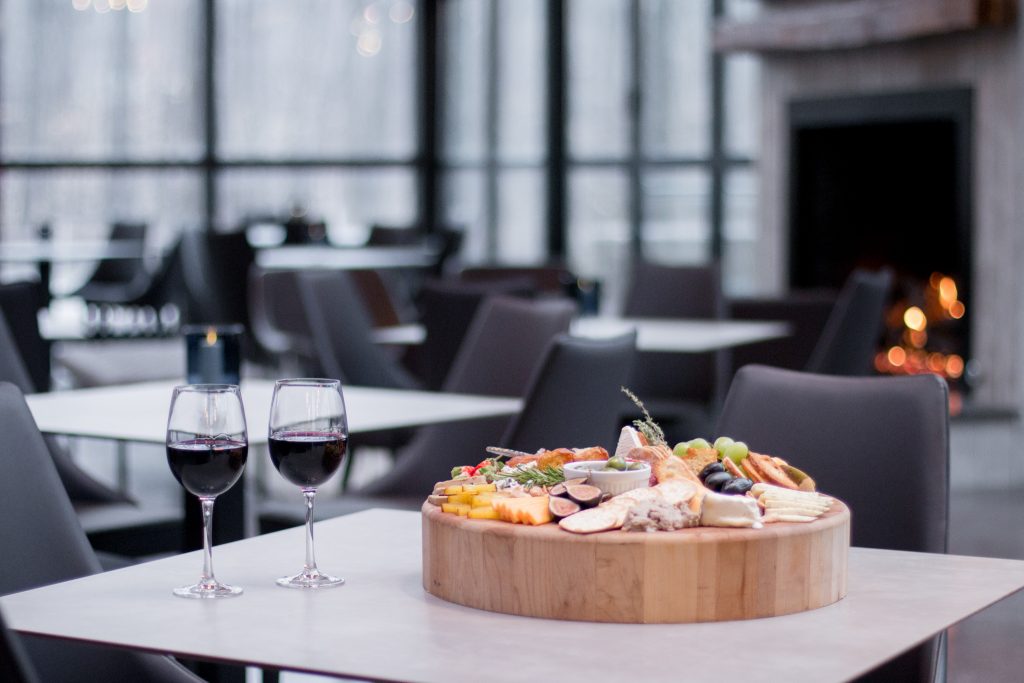 THE LOFT [capacity 15]: A cozy space looking out above the trees and Sapphire Creek. It is the perfect space for a bride and her bridesmaids. It also is ideal for smaller corporate meetings and business presentations. Facility fee: $1,000.
THE PAVILION [capacity 130]: This is an open pavilion with a covered roof. A grand wood-burning fireplace anchors The Pavilion. Rental fee: $2,000.
THE GREAT LAWN AND MAIN TERRACE [capacity 200+]: The beautifully manicured lawn, surrounded by a park-like setting of mature Beech and Oak trees, is the perfect backdrop for a magnificent event. This venue provides the ultimate flexibility to design your outdoor event and allows you to express your personal style. Facility fee: $3,000 [cost of tent rental is additional].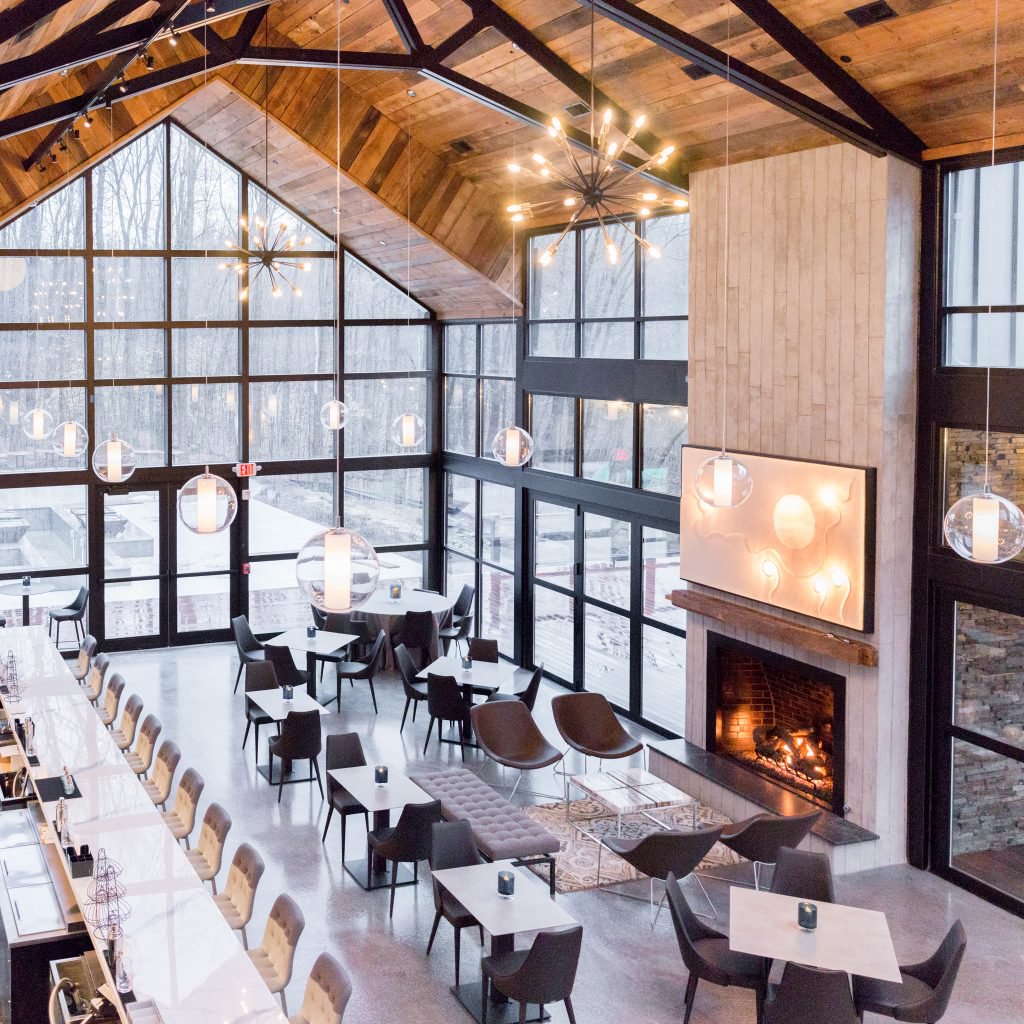 THE ENTIRE WINERY [capacity 250+]: For events larger than 150 people, the entire winery must be booked (although it is available to be booked for events with less than 150 guests as well). Also, the entire winery must be booked for any Saturday events. Booking the entire winery gets you exclusive use of all of the above listed venues for your event and the winery will be closed to the public. Facility fee: $12,000 for Saturdays and $10,000 for Fridays. Contact Sapphire Creek for midweek fees.
To find out more about Sapphire Creek Winery & Gardens, including what the facility fee includes, visit their website or call 440-543-7777.